On TV and online, most of the kitchens you see are big, bright, open and beautiful. For homeowners with small kitchens and little-to-no room to expand the footprint of the space, this can be discouraging. But, it doesn't have to be! There are ways to update your small kitchen to make it feel airy and stylish while also maintaining the function of the room. Consider these tips while planning to remodel your small kitchen:
It's all about the function with small kitchen remodeling
In a small kitchen, everything is about function. Homeowners tend to think more about the look of the space than they do about how it will function for them, but this is a mistake. Take the time to consider how you use the kitchen now and how you would like to use it in the future. That information can help you to determine what layout is best for your space.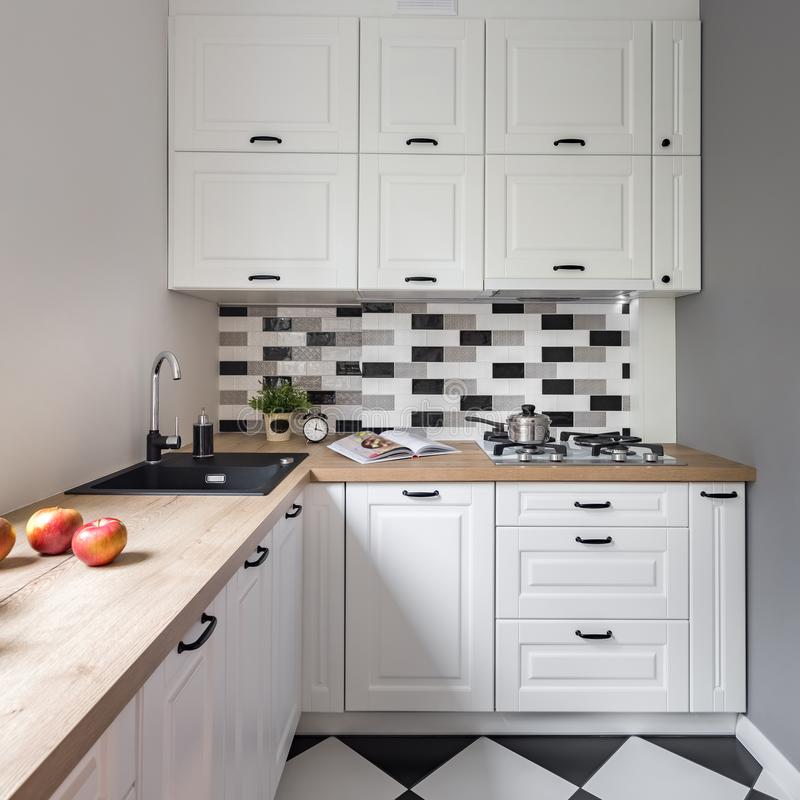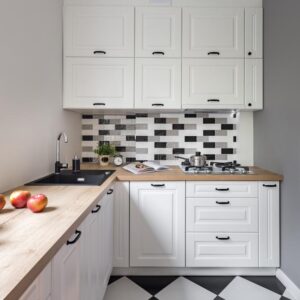 Eliminate the overhead cabinets in your small kitchen
If your kitchen feels crowded and closed in, you may want to consider opening it up by eliminating the overhead cabinets. Not only does it open up the space, but it also gives you an opportunity to inject some style and personality into your kitchen with open shelving, pot racks, spice holders and more. While you may have to come up with alternate storage options, this remodeling idea can make even the smallest kitchen feel more spacious.
Be smart about your appliances choices when remodeling small kitchens
Big appliances can make a small kitchen feel even smaller. When you're searching for new appliances, consider those that will maximize the space in your kitchen. Inquire whether there are smaller versions of the typical appliances you see in the store, including smaller width dishwashers and ranges, French door refrigerators and cooktops.
Maximize the counter space when remodeling your small kitchen
The one thing that tends to be the hardest to find in a small kitchen is adequate counter space. If your kitchen has several small sections of countertop and you feel like there needs to be more, consider investing in a nice cutting board to either slide over the sink when you need additional space or sit on top of the range. Another way to maximize your counter space is to add a small, mobile island that can act as both a food prep station, a casual dining surface and additional kitchen storage.
Choose upgraded fixtures and materials for your small kitchen remodeling project
A big advantage to remodeling a small kitchen is that it may cost less money to incorporate upgraded fixtures and materials into your design. Because of the small size, granite or other natural stone surfaces for the countertops, backsplash and even high-end hardware for cabinetry can be extremely affordable. With a small space to work with, the possibilities for taking your kitchen to the next level are endless.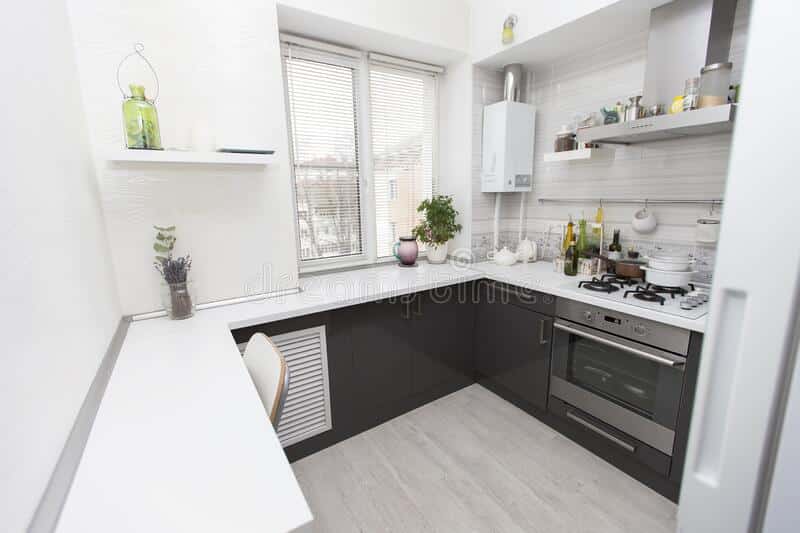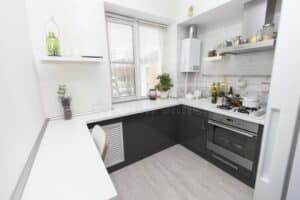 Creating the small kitchen of your dreams that functions to perfection is possible! If you have a small kitchen that needs some updating, stop into the Firenza Stone showroom today to speak with our space experts about making the most of your small space.