Planning a kitchen remodeling project is as daunting as setting up your kitchen from scratch. However, all that can be made super-easy when you follow the guides outlined in this article. We have tested this process at Firenza stone and found it worthy of emulation for every house owner.
To plan a kitchen remodeling project, you need to assess your kitchen, conduct research, and set a budget before considering design, and other options. Typically, you will need a unique remodel to increase the kitchen's functionality.
Simple Steps to Planning A Kitchen Remodel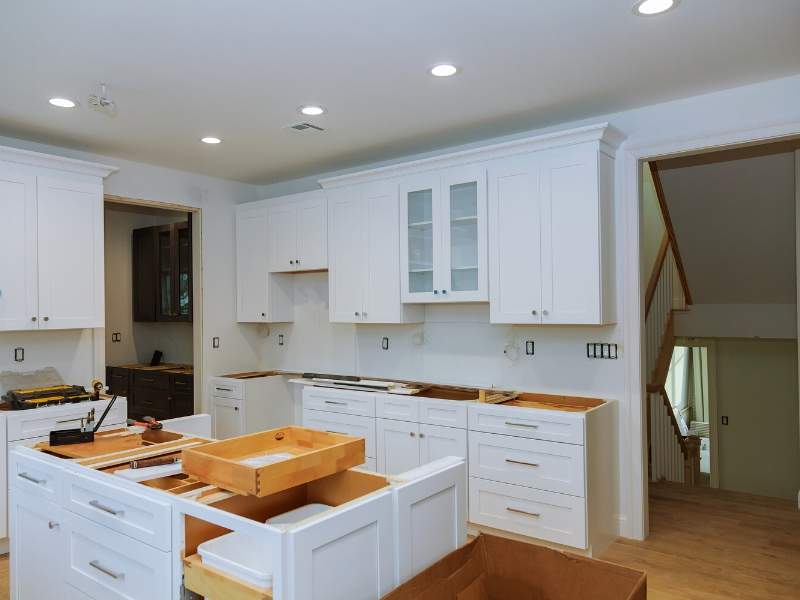 Perhaps you're planning a kitchen remodel, but you're confused by the options available. The fact is that kitchen remodeling does not have to be daunting. So, with proper planning and preparation, you will have your dream kitchen.
Follow the easy steps below. They'll show you how to organize, plan, and implement your dream home without worry.
Before you go ahead with your kitchen remodeling project, you might want to check out the 13 Ridiculous Kitchen Design Mistakes To Avoid
1. Conduct Research
Research is essential regardless of how long you've been thinking about renovating your existing kitchen. Therefore, you need to figure out what you want before concluding your new kitchen design. Start by reviewing your existing kitchen to determine which changes are required. Make a wish list of all the remodeling you want to make to the layout, cabinets, appliances, sinks, flooring, and lighting.
Explore the several options for flooring, cabinets, countertops, materials, and appliances. In addition, think about the resale value. Assuming you plan to sell your house in the future, you need to ensure you get your money's worth from the kitchen remodel.
At the same time, if you want to sell, make decisions that will attract the broadest visitors possible. But if you don't plan to sell, ensure your kitchen renovation represents your personality.
2. What's Your Budget Plan?
This is one of the first questions a kitchen designer will ask you, even though people forget to consider this. However, if you're planning to remodel a kitchen, you can't confidently set a budget unless you've researched several products. Thus, deciding on a renovation is comparable to deciding on the cost of a car or a house.
A kitchen remodel costs about $22,000 on average. Its normal range is between $12,500 and $33,000, although premium kitchen renovations can be more expensive. Kitchen cabinets account for 25-30% of the remodeling expense. Also, visit showrooms while looking for the cost of materials for ideal kitchen remodel ideas. So, focus, take notes, and, like any savvy shopper, you'll figure out how to save money.
Here are 10 Gorgeous Kitchen Design Trends With Pictures that can help you decide which designs are great for your budget.
3. Determine The Kitchen Layout
The kitchen is more functional than any other part of the home. Consider how you use your kitchen to determine the best layout for the home renovation. Think about the kitchen's style, and select what would be an excellent fit for your household. Take advantage of the classic work triangle wherever possible.
Organize the kitchen sink, fridge, and cooking zone in a triangle form. This process is the most simple!
4. Choose Your Cabinetry Design
So, you may have been researching designs for kitchen cabinets, which is where a kitchen remodel begins. It is vital to choose a cabinet hardware design when contemplating how to plan a kitchen remodel.
Do you want your cabinets to be glass-front or open shelves? Do you want clean lines and a complete finish on the exterior and interior design? Do you prefer matte finishes to glossy ones? Because cabinets take up so much room, choosing a color that complements the rest of your project is crucial.
Your cabinet's color will influence how the space looks and how open the kitchen room feels. A good rule of thumb is to look for high-quality cabinet hardware and cabinets front that is different from the door itself.
Find out how natural stone can improve your kitchen space with little effort.
5. Plan For Kitchen Space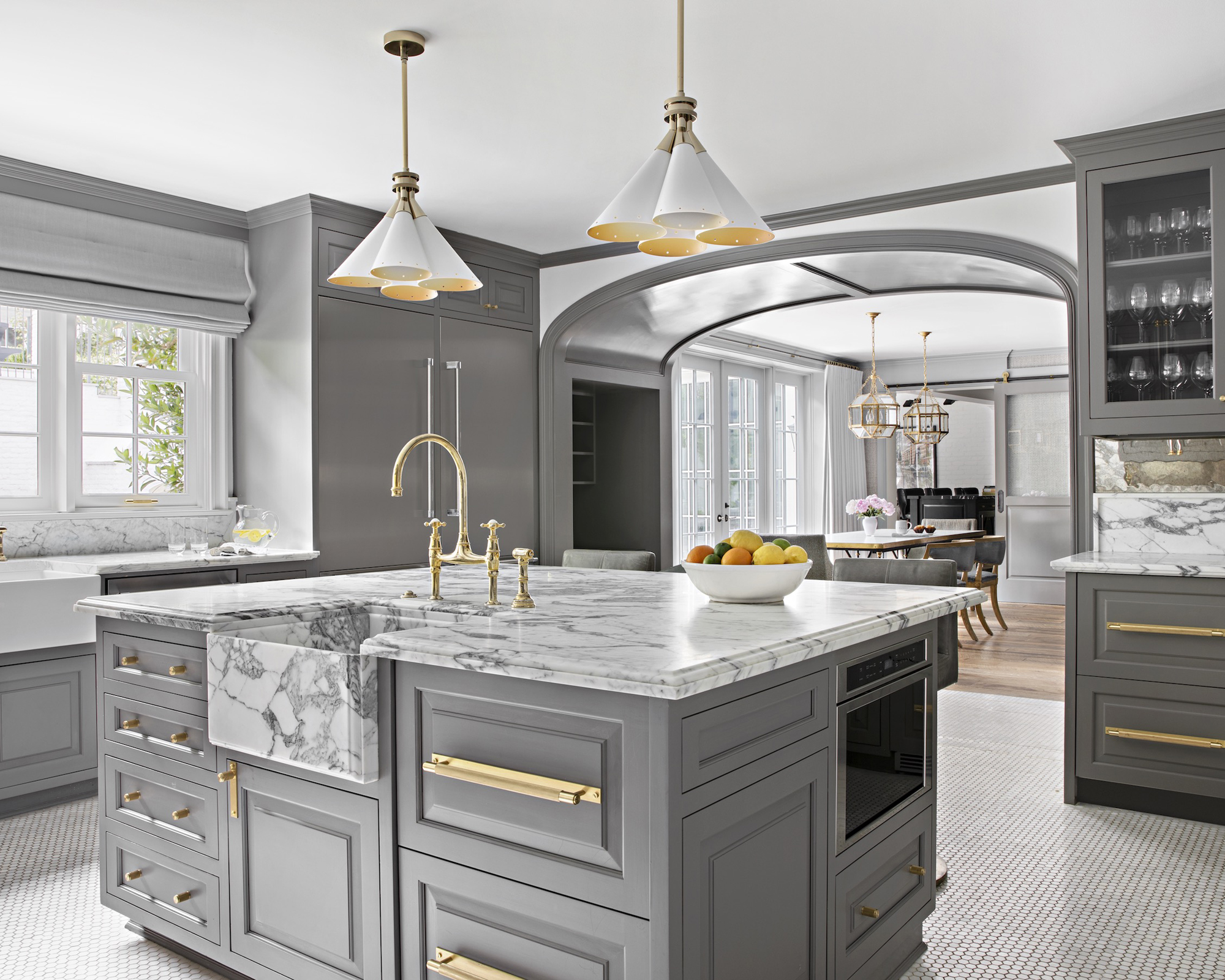 When planning a kitchen remodel, you need to have a clear idea of how much room you want. Do you want more storage? Do you require more counter space? A skilled contractor can help you map out plans for space.
Plan for at least 36 inches of counter space for cooking, with at least 24 inches on one side of the sink and 18 inches on the other. If you have enough space, consider adding an island. Also, create about 42 inches between the counters and the island. Consider the visual appeal of the room. Whether on the wall or floors, create spaces for specific items.
In addition, create enough room next to appliances. So that their doors will open freely and people will be able to walk next to them. Make it a minimum of 30 to 48 inches. Also, pay attention to the angle and height of swinging appliance doors, particularly the refrigerator. If you want to place your fridge close to a wall, be sure the doors swing back. Otherwise, the wall may prevent them from opening fully.
You may want to see: Are Quartz Countertops a Good Choice For Your Kitchen?
6. Think Appliances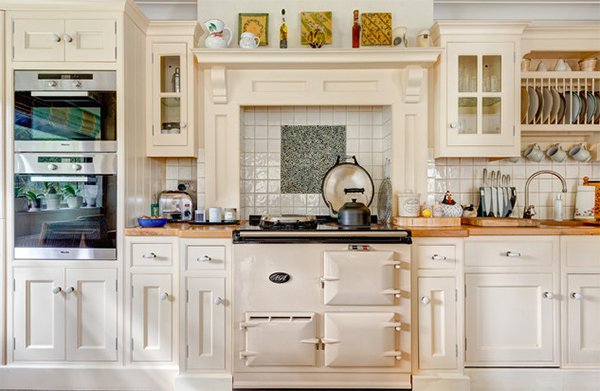 While making your purchase, evaluate how you will use your home appliances. You could fantasize about having a giant refrigerator or a professional oven. But do you enjoy cooking a lot or a little?
When shopping for appliances, remember your plan and stick to it. Do your homework on brands and models to guarantee that your purchases will be dependable and long-lasting.
7. Call on Kitchen Experts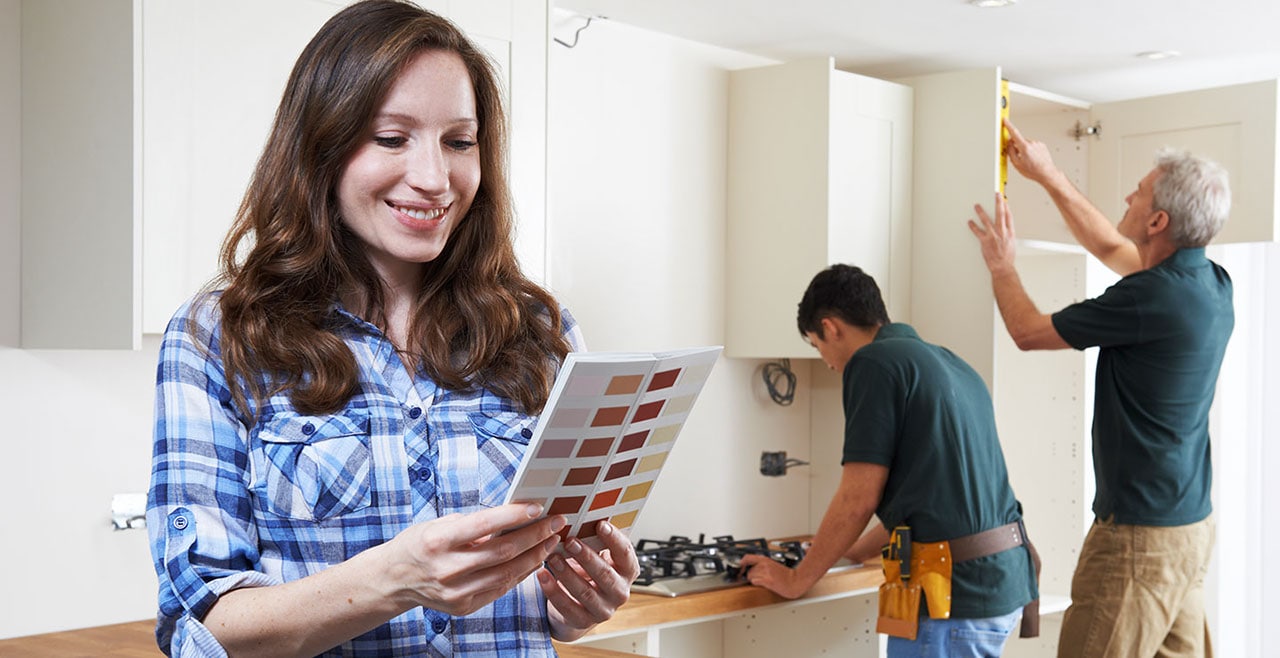 There is an expert for every aspect of a kitchen renovation, from granite countertops to custom kitchen islands to kitchen project management. The general contractor and kitchen designer are two significant players in kitchen remodeling services. A kitchen designer ensures that your kitchen is practical, functional, and cost-effective. They spend time understanding your wish list and desires, after which they turn it into a plan that is useful, appealing, and executable.
On the other hand, a general contractor (GC) supervises the construction work and implementation of the kitchen designer's concepts. He is in charge of products, materials, and personnel organization. The GC organizes those in charge of electricity, plumbing, flooring, fabricators, and finish carpenters – those engaged in kitchen remodeling.
Begin early and be persistent in hiring specialists. Their expertise can help you make better renovation decisions, and booking ahead of time will ensure a spot on their calendars. The good news is that, at Firenza Stone, we make it super-easy and straightforward to start and complete the entire kitchen remodeling project with just one contractor. Speak with our experts today.
FAQs
What Is the Most Costly Part of a Kitchen Remodel?
The cabinetry is the most pricey aspect of kitchen remodeling. They are the basis of the space and must be durable. We recommend investing in bespoke cabinetry because they are appealing. Remember that high-quality bespoke cupboards should last a long time.
A lot of factors will impact the total price of a kitchen remodel. Budgets are project-specific and driven mainly by room size and customer needs. Therefore, if you're going by expert project advice, you may need to budget for painting, tiling, flooring, plumbing, electricity, and other fittings.
How Can I Plan For A Kitchen Remodel?
It would help if you first explore design ideas in publications or online to help you build a realistic view of the appearance and style you desire. Coming into the process with no ideas will prolong the process. Once you've narrowed down your alternatives, you should book a session with a kitchen designer to review your ideas.
They can assist you with anything from the kitchen site layout to the materials and plumbing. Before any work can begin, you must prepare the site to be ready for the work crew when they come.
Is Re-facing a Smart Option When On A Tight Budget?
Of course, re-facing is more inexpensive than remodeling. However, we do not recommend that. If you want to change the doors and drawer fronts, you must also replace the front face of the cabinet frame. It is to ensure that the doors and other cabinet elements correspond.
Problems frequently arise while re-facing the frame. For example, the laminate may slip or pull away, resulting in a crack. The door is the most pricey component, and since you're already paying for most of the cabinet, why not spend a little extra and upgrade to brand new cabinetry?
How Can I Remodel My Kitchen On A Budget?
The simplest method to remodel your kitchen on a budget is by replacing the items gradually. It is better than finishing the whole task at once and settling for lesser quality materials. Start by just updating the cabinetry and painting them. Then, at a later period, install new equipment and lights. It enables you to select high-quality items without exceeding your budget.
Will A Kitchen Remodel Add To The Value Of My Home?
No doubt, remodeling your kitchen will increase the value of your house, but the amount of value added is debatable. Any upgrade to your house will expand its value. However, because the kitchen is the focal point of your home, it's the location you get the most bang for your buck. While a kitchen renovation can boost the value of your property, do not expect to recoup all of your investment.
Final Thoughts
Remodeling a temporary kitchen is the most satisfying job a homeowner can do because it is the focal point of a home. Knowing how to begin a kitchen design is simple if you are equipped with the correct information. Ensure to do your research, ask many questions from the contractor, and stay active.