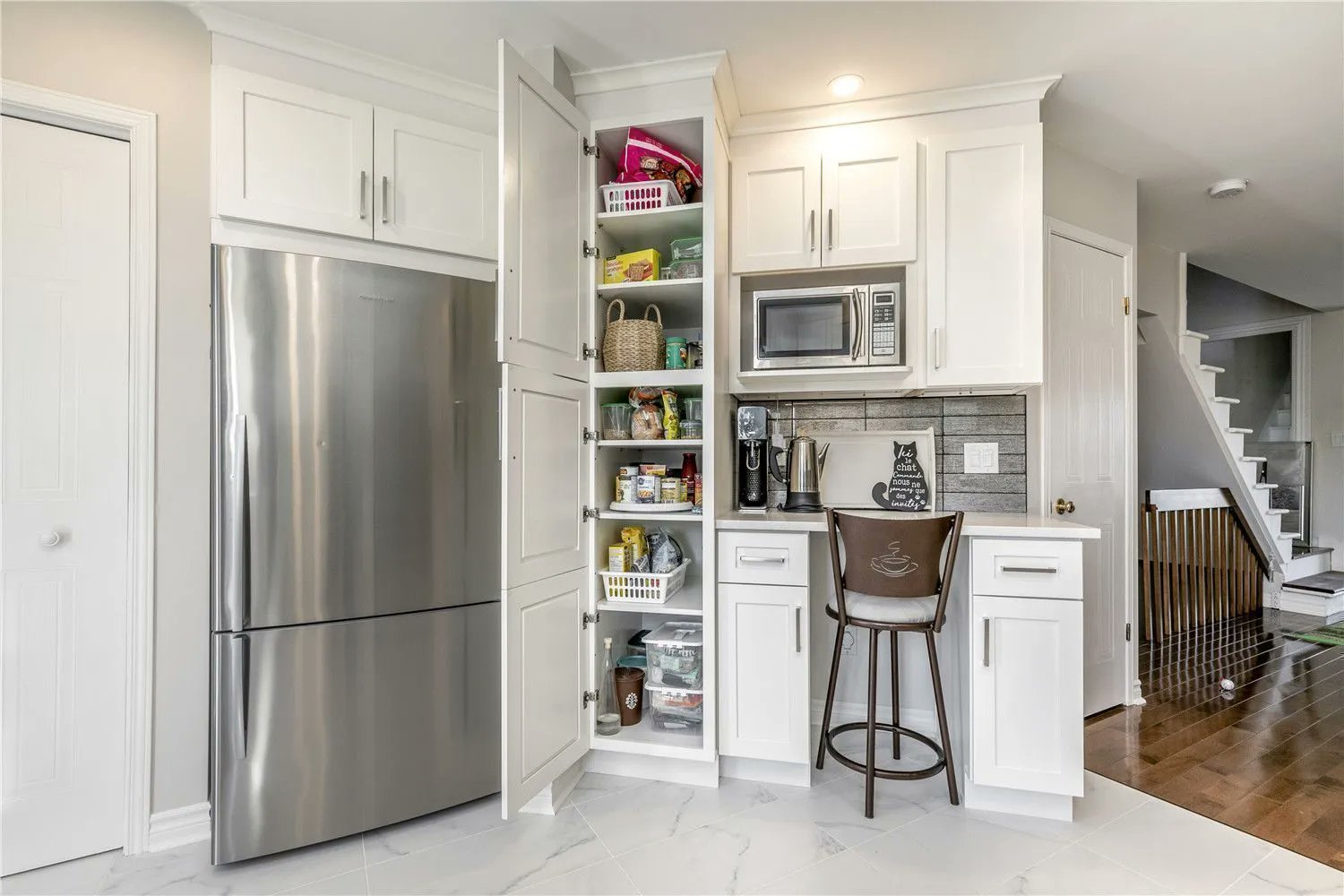 Financial costs aside, when designing a new kitchen or doing a kitchen renovation, proper consideration must be given to all the various aspects of the kitchen. Frankly, the entire process can be quite tedious. All the more reason to consider every nook and cranny in the kitchen before proceeding to make arrangements, to ensure a convenient and highly functional space.
While there's nothing wrong with having your style or a vision of how you'd like your kitchen to look, there are a few common mistakes most homeowners make on the path to accomplishing such objectives.
Common kitchen remodeling mistakes to avoid, to get your dream kitchen
The following are some of the mistakes many homeowners make during their kitchen renovations and how to avoid them.
1. Restricted floor space
Designing a kitchen without allowing a fair amount of circulation space will most assuredly make it feel cramped when there are several individuals present at a time. Not only this, but it will also limit the number of people allowed to go in, more so in an instance whereby the kitchen doubles as a thoroughfare.
Limited kitchen space can also make it a bit difficult to access the contents of some considerably large appliances like a dishwasher or refrigerator. The best way to prevent your kitchen from being cramped is by allowing at least a four feet gap between each of your countertops.
Homeowners with really small kitchens should try to get at least forty inches between each countertop, however, it's highly recommended to widen the space a bit more if possible.
2. Refusing to extend cabinetry to the ceiling
The mistake of leaving some space between the ceiling and the top of your cabinets should be avoided completely as doing so gives room for dust and dirt to accumulate and it can as well make the kitchen seem a bit cramped. To make sure that there's no space for dust to store up and to give your kitchen a refined and modernized look ensure to extend your cabinets to the ceiling.
3. Failure to plan ahead for the backsplash
Using the right backsplash can really bring a kitchen to life, which is why it's necessary to consider it during the early stages of your kitchen renovation project.
Giving it some thought during the planning stages of your kitchen remodel will give you the necessary amount of time to decide on whether to go for a statement material or perhaps an experimental finish and what areas you want the backsplash to cover.
4. Excessive use of color around the kitchen space
It's nice to have a bright and colorful kitchen, although the appearance is most likely to date faster than a regular one. With this in mind, it's much better to opt for neutral colors which are considered to be more permanent. The same is also true for cabinetry and kitchen appliances.
5. Poor lighting
You've probably already noticed that a Kitchen with excellent lighting looks a lot better than a fairly lit one, even if it happens to be a white kitchen. Looks aside, proper lighting is also important for cleaning and cooking, so try as much as possible not to neglect such an important aspect of your kitchen.
In case your kitchen lacks natural light, like in some apartments, consider investing in some ambient lighting around your kitchen walls, and for your cabinet lighting, consider using some strip task lighting.
A great way to ensure you have enough light coverage when working in the kitchen is to position your lighting in front of you instead of installing them behind you or directly overhead. Also, remember to only use bulbs that emit sufficient light to allow you to see clearly.
Check out these five sure-fire tips to help you find the perfect lighting for your kitchen space.
6. Lack of sufficient space between the sink and the stove
This is basically the main area for food preparation and though there aren't any stipulated guidelines for how much space you should have. We [use: "have, we"] recommend creating a decent expanse of countertop space for your convenience and to ensure nothing obstructs your movement while preparing meals.
7. Improper positioning of drawers and cabinet doors
Poor positioning of drawers and cabinet doors can lead to them blocking doorways when they're opened. The best way to ensure they open freely and prevent obstructions around the cabinet space is by planning before installation. First, consider how and in which direction each of the elements in your kitchen will open before committing to the layout.
This also includes the fridge, dishwasher, cupboards, drawers, and so on, think about what positions you intend to put them in and how they'll affect the way people will be able to move around the space. As a side note, remember to swap out your old cabinet hardware and electrical outlets annually or during each kitchen remodel.
8. Underusing the vertical wall space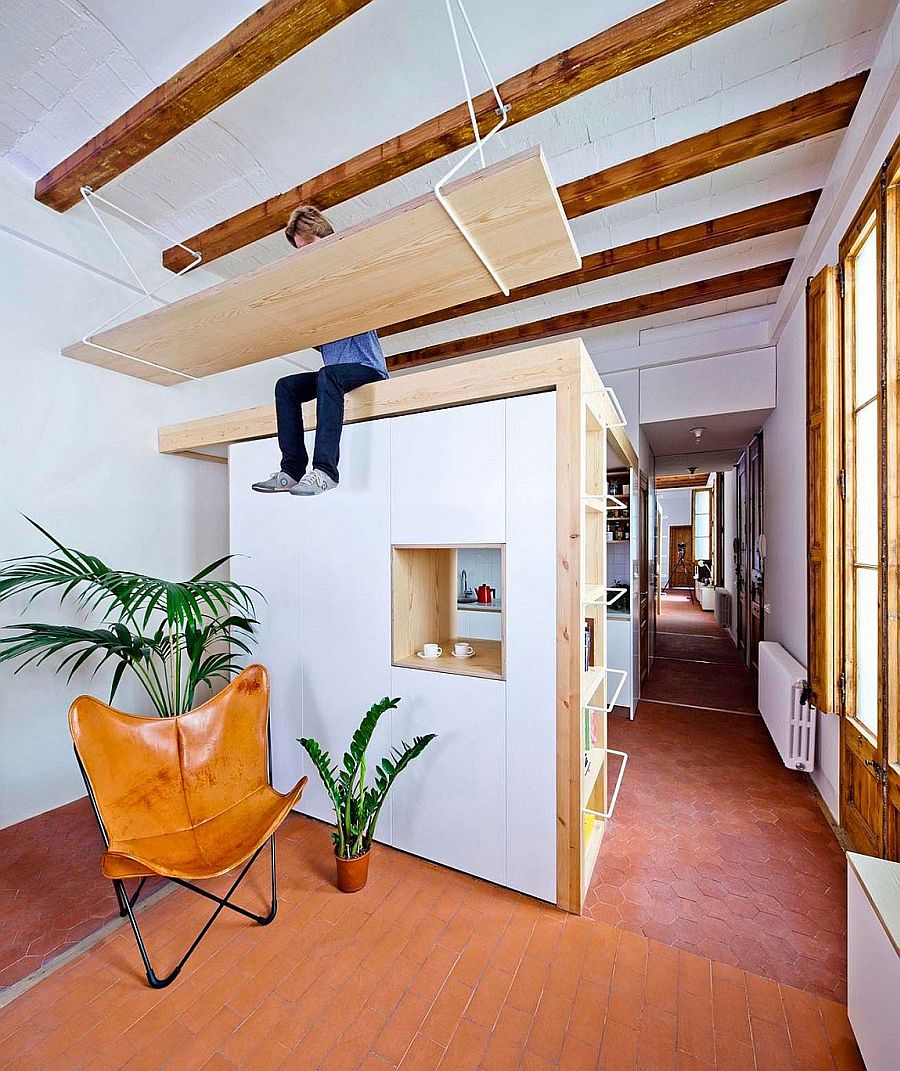 Every little space matters in a kitchen and this is especially true for small kitchens. A lot of homeowners find themselves running out of storage space simply because there's a lot of wasted space on their kitchen walls.
A great way to maximize your kitchen's storage potential is to take your cupboards up to your ceiling. If you aren't ok with the idea of having rows of closed-door cupboards the best way to get some ample storage is by switching things up with some open shelves.
Note that if your cabinets are installed right above a cooktop then only minimal clearance rules apply. The basic gap requirement for gas and electrical cooktops range from a minimum of 2 to 3 feet.
9. Wasted kitchen island and counter space
Kitchen islands are the perfect way to add to your prep and storage space although this is only possible if you have a fair amount of room to start with. For instance, if your kitchen is small, then having a kitchen island can be an unnecessary waste of space.
Also, having your kitchen island in the wrong spot regardless of what natural stone it's made of, is just as bad since a poorly positioned large island will likely get in the way of the flow of traffic around major workstations. The perfect solution to this common mistake is to use an island only if your kitchen is big enough to accommodate it. In case it can't, your prime target should be some open shelving.
We recommend having about 38 inches on each of the sides of the island to allow a smooth flow of traffic. Also, deciding on the size of your island is dependent on the proportions of your kitchen and what you intend to store on it.
10. Not planning for the kitchen workflow
It's crucial to have a good kitchen workflow, as a kitchen with a poor workflow is most likely to be inefficient, and can make you feel overwhelmed with stress. A bad workflow means you'll have to constantly walk back and forth between the various parts of your kitchen whenever you clear kitchen clutter, the breakfast bar, wash dirty dishes, cook, or prep.
Avoid this by considering how you hope to use your kitchen in the planning stage, this will save you the stress of having to redo everything from scratch. We also recommend increasing functionality by adding storage for oils and spices close to the cooking area.
You should also store your dishes and cutlery close to your dishwasher. If you're worried about where to find the right storage items, not to worry you'll [use: "you can find"] find all you need on the market including spice racks, tailored inserts wide drawers, pantries and so much more.
11. Not measuring stainless steel appliances and base cabinets
Forgetting to take note of the sizes of your new cabinets and all your appliances can result in unsightly protrusions from sizable refrigerators and other large items, which can of course restrict circulation, and prevent you from having enough room to fully open kitchen cabinets and other appliances.
It's also a great idea to take note of small appliances such as blenders food processors and microwaves as these can also be an issue too if they are all left on the counter space resulting in clutter.
To prevent this, choose all your kitchen items carefully in advance, also check their dimensions, and make sure that your kitchen layout is capable of accommodating them in a way that won't inconvenience you.
12. Wrong flooring
This is one of the most common kitchen remodeling project errors simply because not everyone sees the home value of spending time researching the pros and cons of the various flooring materials. While others in a bid to save money, go for the most affordable materials without considering their quality.
The best way to avoid mistakes like this is to seek professional help concerning durable flooring and other important aspects of your home at the design phase.
We have the widest range of flooring materials you can ever find in Cleveland. Check out our flooring page for some awesome ideas to choose from.
13. Not paying attention to function
In the planning phase of a kitchen renovation project, ensure to put your kitchen's high traffic areas such as the stove, fridge, dining area and sink in the most practical locations and keep in mind to allow enough space for people to have easy access to them. You really don't want your cupboard or refrigerator doors knocking on each other each time you open them.
Ensure to consider every little detail of your kitchen layout as early as possible then pick your appliances first before looking into cabinetry. Doing so will let you fit your units around your kitchen appliances, instead of the other way round. This will in turn give your kitchen a seamless look and make it a lot more space-efficient.
You should be aware of the total number of people in your home, therefore, think about the possibility of every one of them being in the kitchen at the same time. If you feel it might get crowded, then you've probably congested your kitchen with too many elements and should consider scaling back.
Final words
Kitchen remodeling projects can be a handful, which is why it's best to get the job done right and leave no room for errors so you won't have to make a few adjustments or redo the entire thing.
You can avoid all these kitchen design mistakes by simply contracting the best engineers and architects. However, if you already made many of these mistakes in your home, don't worry, we can bring it up to the standard for both now and the future with an expert kitchen remodeling project.