Most homeowners are left bewildered when it comes to kitchen remodeling costs. There's no way whatsoever to get a definitive cost for all kitchen remodeling projects since every home has its unique architectural design, features, and quirks.
While it can seem almost impossible to get the total sum of costs for your kitchen renovation project from the outset, you can, however, get an early headstart by considering your kitchen remodeling budget as early as possible. To give you a heads up, we've included the costs of an average kitchen remodel, as well as a breakdown of some basic, remodel expenses and a few tips to help you save money.
How To Create A Kitchen Remodel Budget
Having a budget is a crucial part of a kitchen remodel or any kind of project at that. It's highly essential since it sets the groundwork for what's possible and what isn't, all the way from the variety of materials you'll be limited to, down to the professional you'll be able to hire.
According to the National Kitchen and Bath Association, the average cost to remodel a kitchen can range from $1,024 for a single unit to over $19,000 for a complete remodel. The cost can be more or less depending on the style you choose and the quality or design of kitchen cabinets, countertops, flooring.
The estimate for an average-sized kitchen remodel is a total of $20,000 to $50,000. Note that your remodeling budget will most certainly be influenced by factors such as; where you live, the scope of your project, the quality of products you choose, and your home value.
Do you want to do a major remodel which could involve buying custom cabinets, changing flooring, relocating utilities, custom built-in appliances, and switching up every single aspect of your kitchen, down to the walls? If this sounds like what you have in mind, it's going to cost you a lot more than doing a simple cabinet swap or replacing high-end appliances.
The way you apportion your budget will mostly be determined by the needs of your household. Below is an example of a typical budget breakdown:
Cabinets: 29%
Kitchen appliances: 17%
Installation cost: 13%
Countertop: 11%
Lighting: 10%
Plumbing: 6%
Flooring: 5%
Backsplash: 5%
Miscellaneous expenses: 4%
To get yourself prepared against unforeseen expenses, we recommend that you lay aside about 10-25% of your entire budget.
While redesigning your kitchen here are 13 Ridiculous Kitchen Design Mistakes To Avoid
Is Remodeling Kitchen A Good Investment?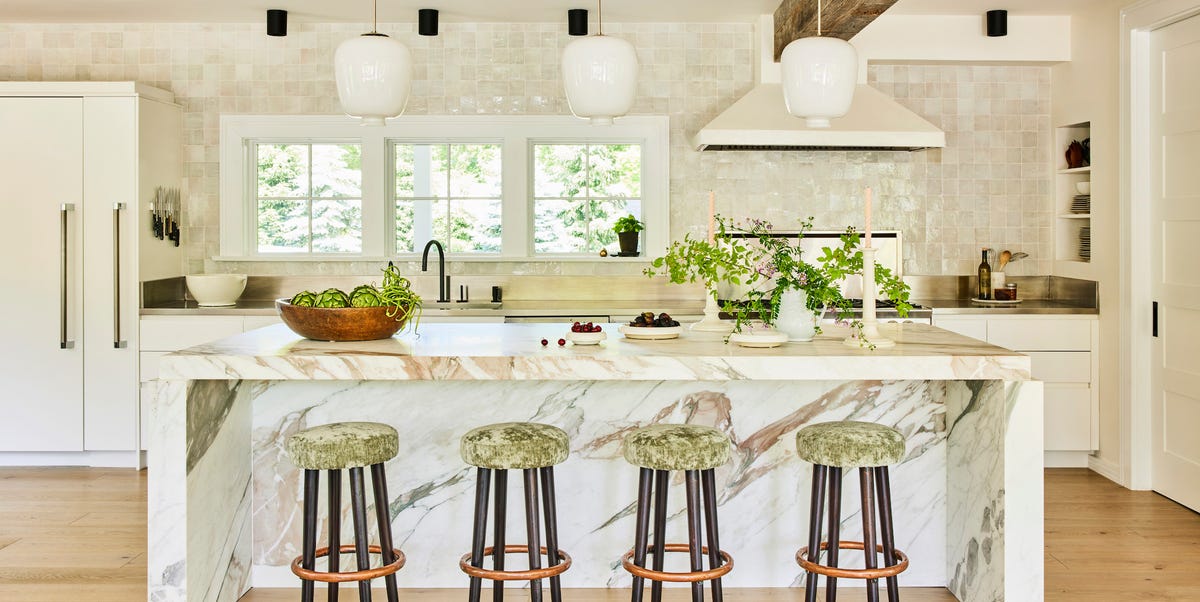 Kitchen renovations have continued to grow in popularity and for one obvious reason – they help elevate home resale value. Small-scale kitchen renovations tend to have greater ROIs since they are aimed at resolving functional issues. Expensive large-scale projects on the other hand prioritize aesthetics and style.
However, the majority of future buyers will most likely be concerned about the functional state of your entire kitchen, for instance – whether or not your plumbing and appliances work. Regardless of how long you plan on staying in your house or whether your goal is to sell it, it's in your best interest to design a dream kitchen you'll love.
When it comes down to it, your kitchen isn't a mere investment it's also a gathering space where you'll provide nourishment for your family and entertain guests. Besides, the kitchen is the heart of any home and a hub for conversing and dining.
If you plan on living in your house indefinitely, ensure to choose a design that's to your taste and pick out high-quality products so that you won't have to replace them subsequently.
See also: Facts About Bathroom Remodeling
The Best Ways To Save Money on A Kitchen Remodel?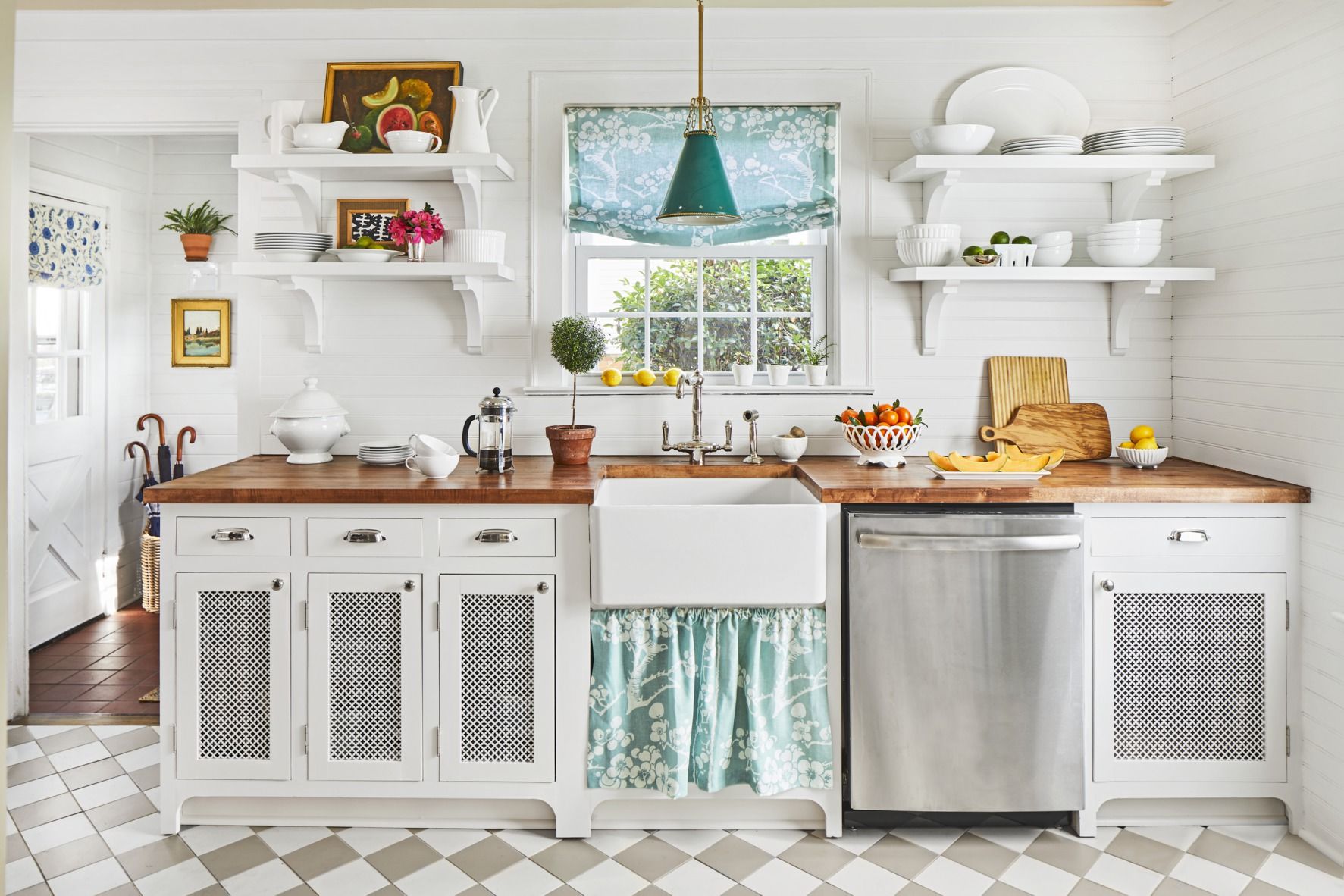 The cost of Kitchen remodels has skyrocketed over the last several years since kitchen designs have gotten fancier and more complex. These days homeowners spend startling amounts on new cabinetry, high-grade cabinet hardware, and natural stone counters to make their kitchens look like they came from the pages of a remodeling magazine.
You'll find that even modest homes demand luxury features to keep from looking dated. Surprisingly, it's possible to add some special features to your kitchen even without having to take a home equity loan. Although, you might have to be frugal to an extent in case of unexpected expenses and labor costs.
The following are ways you can trim costs:
1. Shop Smart
Begin your remodeling preparations as early as you can, this will give you enough time to find reasonable typical range bargains for your kitchen. Start by researching the kinds of products you intend to buy, as this will help you evaluate their quality.
Next, consider checking out various online stores and discount outlets to get good deals. Note that buying in-stock merchandise is less expensive and if the product you want exceeds your budget, you can always find similar products from less expensive retailers.
2. Retain Your Existing Layout
Renovations that involve plumbing, lighting, or gas lines, buying custom cabinetry, and hiring your own general contractor will certainly put a spike on your budget. A great way to minimize costs is by making modifications that preserve your existing kitchen layout.
An example of how to do this is by making home improvement modifications to your existing space by moving some of your appliances without moving walls. You can avoid labor costs by managing your cabinet installation process personally, however, this is only possible for a minor remodel.
If you're looking to install brand new flooring or do a complete kitchen remodel, you will most likely need professional help which will come with a higher price tag than an average kitchen remodels cost.
You would love to see How To Create A Home Remodeling Plan
3. Get Affordable Professional Services
When enlisting the services of local contractors for your home improvement project, ensure that they are aware that cost is a priority.
While the cost of their service should be kept under consideration, it's also important to ensure that they have the required expertise to meet your expectations, especially for complex tasks like installing flooring, cabinets, and so on.
4. Save On Kitchen Cabinets And Countertops
To ease up on your budget, consider opting for laminate or single-thickness counters and cabinets. A moderately-priced countertop is one of the best ways to save on your kitchen remodel since countertops account for a significant part of kitchen renovation budgets.
If you intend to sell your home eventually, remember that granite or quartz countertops have a much better resale value.
See also: How To Plan A Kitchen Remodel
FAQs
Should I Remodel My Kitchen Personally Or Hire A Remodeling Expert?
There's only one way to go about this, which is by considering how confident you are in your level of expertise. There's no doubt that you're going to be spending a lot of time in your kitchen, aside from this, the kitchen is one of the most prioritized areas in the house that potential buyers tend to base their purchase decision on. With this information in mind, the best course of action would be to hire a professional for your kitchen remodels.
Menial tasks like kitchen island installation or painting existing cabinets can be handled without assistance which can help minimize project costs if you happen to be an experienced DIYer.
However, larger and more complex jobs where you would have to replace kitchen cabinets, change your kitchen flooring and install countertops, should best be left to professionals to handle.
What's The Most Popular Kitchen Design Trend?
Nowadays, the majority of kitchen remodeling project experts are taking the minimalist approach. The era of drawers stuffed with last year's bills and refrigerators decorated with magnets is long gone.
These days, design and function go hand in hand, with kitchen appliances concealed behind stylish decorative panels, as well as open shelving which put your most flattering kitchen wares, plates, bowls, and pristine cups on display.
Countertops made out of exotic and natural materials such as granite, quartz, and concrete are at the height of their popularity in modern-day kitchens. The same is true for pared-down cabinetry featuring natural tones as well as those coated in bright, eye-popping colors.
What Are The Least Expensive Kitchen Repairs A Limited Budget Can Cover?
Kitchen renovations can be quite expensive as you might already know. If you don't have the luxury of spending wads of cash on a kitchen remodel, rest assured there are more affordable ways to give it a whole new look. One of the ways to do so is by using a sleek and attractive tile backsplash in the form of subway tiles arranged intricately or through a simple cabinet painting session.
Peel and stick tiles are easily accessible and super affordable, for only a few dollars you can get as much as a square foot. The best part about using these tiles is the relatively easy installation process involved which only requires the most basic tools – a utility knife and a level.
Painted cabinets with chic pops of colors are becoming increasingly popular nowadays. Two of the most commonly used colors are emerald green and navy. If you're hoping to shake things up in your kitchen, consider opting for either of the aforementioned colors.
What Is The Best Way To Minimize Kitchen Remodel Costs?
Looking for a way to cut down on the total cost of your kitchen remodel without taking a personal loan? A good way to start is with material costs. Consider affordable material options available to you and where you can purchase new appliances that won't cost you a fortune. A high-end appliance like a refrigerator usually goes for around $1,000 to $16,000.
However, you stand a chance of spending a whole lot less by buying off the shelves items from regular brick-and-mortar stores instead of special orders. This is a great way to add value to your kitchen without having to borrow money.
How Long Does It Take To Do A Full Kitchen Remodel?
The standard time for remodeling an average-sized kitchen is around 6 to 8 weeks. The duration might vary depending on the skill and experience of the task manager. However, this is the stipulated timeline for seasoned contractors.
Conclusion
Kitchen renovations aren't just on the expensive side, they're also a lot to handle. With each of the tips above you're sure to get the best value for your money as you transform it into the ideal cooking space with minimum fuss.
Want to elevate your kitchen space? Give us a quick call today and let us discuss your preferences and budget.