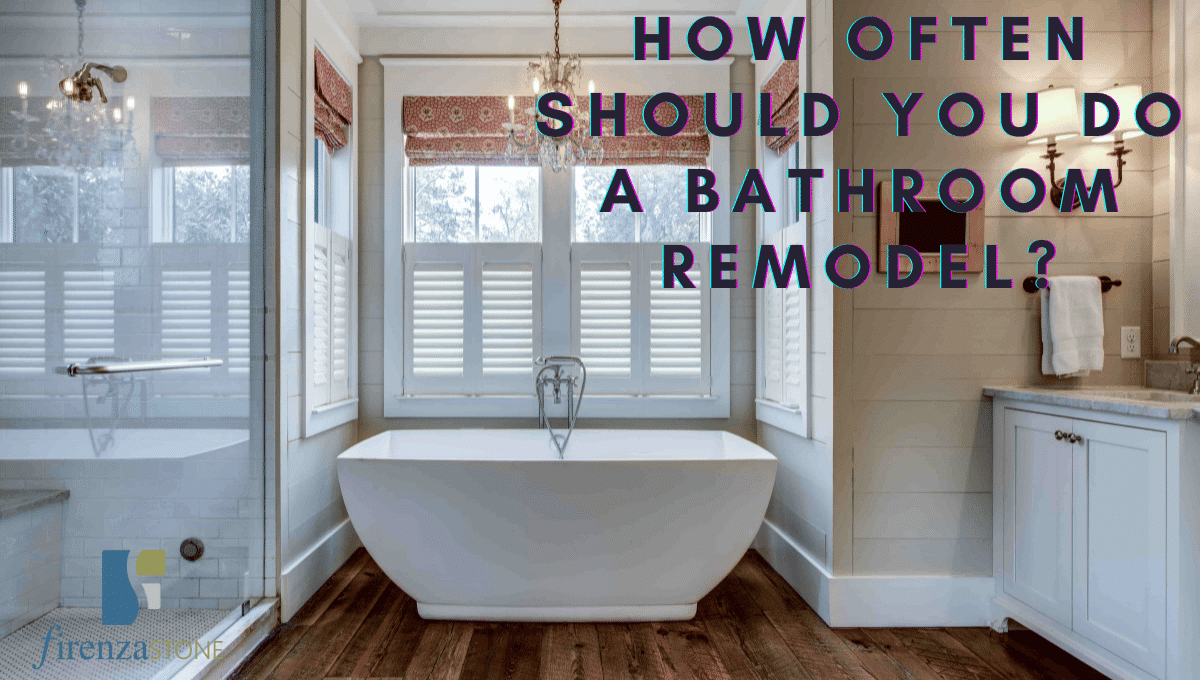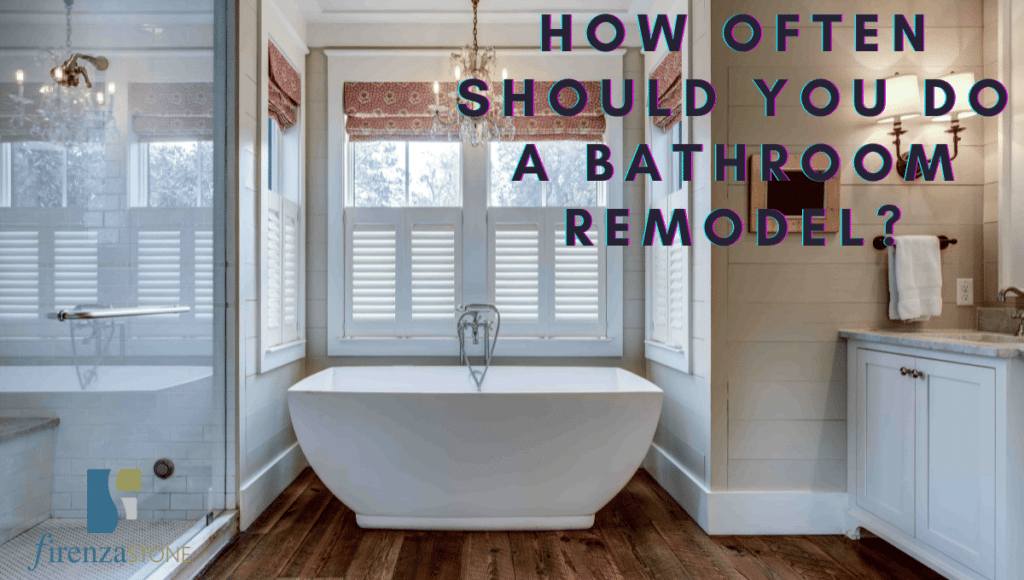 Your bathroom plays a significant role in your everyday life because it serves as a place to freshen up and unwind after a stressful or busy day. It is your peaceful spot to do anything that requires comfort and privacy. Hence, the need to update your bathroom regularly.
"If I want to be alone, someplace I can write, I can read, I can pray, I can cry, I can do whatever I want – I go to the bathroom," says Alicia Keys. The bathroom is not limited to what you think you can do in it. Thus, a good bathroom should always be your sort.
You can remodel your outdated bathroom by consulting a top-notch remodeling company if you want to increase your home's value and bathroom efficiency. Bathroom renovations can also occur if there are safety lapses to prevent further damages or if you want to improve the resale value of your home. But on a general rule, it's a smart move to remodel your bathroom every five or ten years.
How To Know Your Bathroom Needs Update
Many key signs and factors suggest your bathroom needs renovation, especially if your house has spent up to 5 years without remodeling. Some fixtures and wall textures might have changed or become old-fashioned. Hence, the need to update your bathroom to avoid further damage. Below are some factors to know that your bathroom needs remodeling.
See also: Facts About Bathroom Remodeling
1. Your paint is peeling off the wall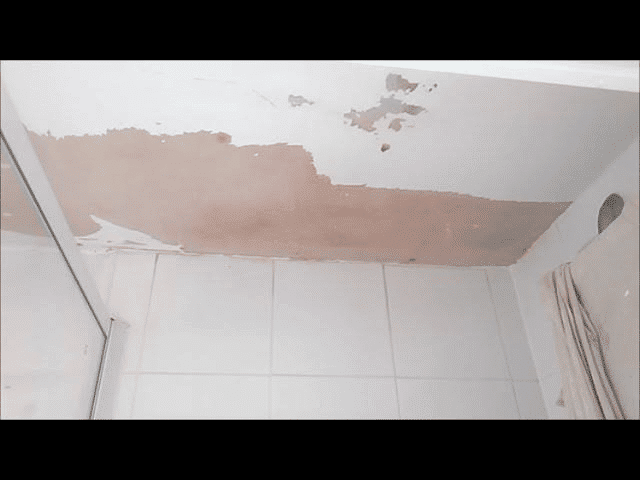 The peeling off of your bathroom paint makes it looks unattractive and irritating and is caused by moisture between the paint layer and the surface underneath it. This can lead to high humidity and excessive condensation, resulting in dampness that enhances the growth of mold and mildew that causes the paint layer to flake.
Other causes are dirty or poor surface preparation before painting or too many paint layers. It can also be a result of inferior painting methods and low-quality paint.
In an ideal case, using the best bathroom exhaust fan suitable for your bathroom size with a good humidity sensor that can detect moisture automatically is better. You can run your bathroom exhaust fan every time you shower or bath for about 20 minutes to 1 hour to expel as much moisture as possible.
2. There's mold build-up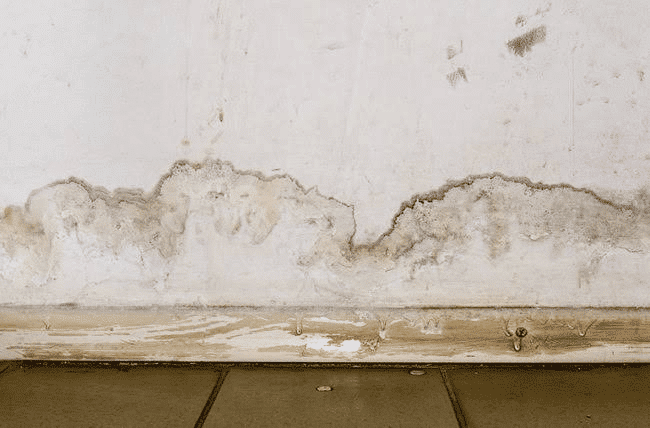 Mold build-up is another imperative reason for your bathroom renovation. It is caused by many factors such as stagnant water from showers, leaky pipes, sinks, and damp cellulose materials like sponges and toilet papers which might not be properly disposed of or utilized.
Aside from making your bathroom look ugly, mold build-up is hazardous to your health as it can cause runny nose, sneezing, coughing, wheezing, headache and fatigue. Aside from that, your bathroom should be well aerated with good access to sunlight as that acts as anti-mold.
Common molds in bathrooms that you can find in hidden corners of walls and tiles are Penicillium, Stachybotrys, and Cladosporium, which are unsuitable for your health in the bathroom.
3. The floors are damaged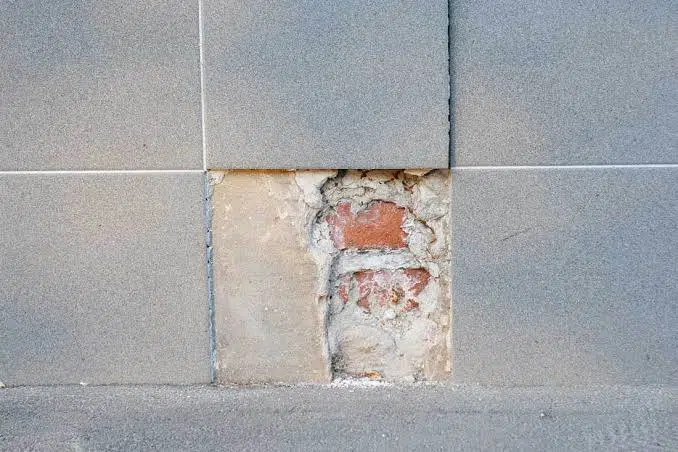 Bathroom floor tiles can get damaged when your bathroom has lasted many years due to regular usage. Occasionally, it can be due to wrong adhesives used during tile construction, low-quality tile, improperly placed joists, and poor concrete substrate layout procedures. All these can damage your bathroom floor tile, which you need to change to avoid injuries caused by broken tiles.
Also, water can quickly get into the snap and penetrate through the subfloor to weaken the concrete substrate, degrading the structural integrity of your house foundation. Thus, a crack in your bathroom floor tile is detrimental to your building, hence the need to remodel your bathroom to avoid further damages that might cost you a lot.
You would love: Tips On Choosing Stone Countertops For a Bathroom Upgrade
4. Outdated and non-functional design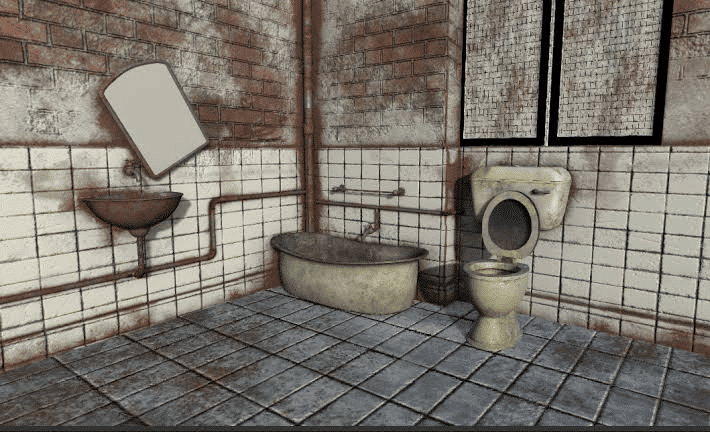 An old bathroom design and style might lack all the necessary bathroom fixtures to make your bathroom modern and Instagram-worthy. It would be best if you considered changing the outdated designs of old shower heads and tub models as they may no longer be appealing and attractive to the sight.
You would also know that your bathroom needs remodeling if the sink is too small, the wallpapers look old, and the bathroom floor uses an old-fashioned carpet. Modern bathrooms come with larger sinks with glass showers expertly optimized by bathroom designers.
5. Small storage space
A bathroom that has lasted many years might not be able to accommodate you as your family expands. As your family keeps growing, it is important to remodel your washroom for better bathroom space. A good bathroom should be comfortable and spacious enough to contain two or more persons and more bathroom fixtures for better efficiency.
Sometimes, a lack of storage space might be due to a cluttered countertop caused by useless bathroom products.
6. Leaks and plumbing issues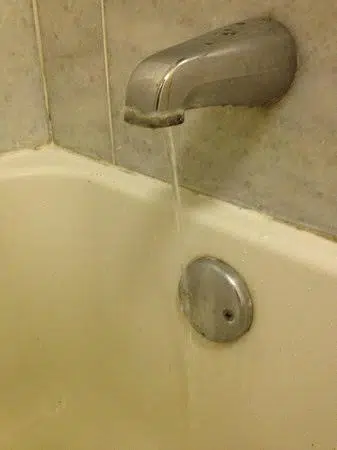 An excellent way to know that you need a bathroom renovation is when leaks from your shower, toilets, sink, or tub begin to multiply. These are dangerous to your subfloor and can cause it to rot. Leaks will affect the structure of your home by causing sagging walls and even damage to your ceiling if it is from the roof.
Aside from that, if the leak is close to power outlets, it can result in a hazardous situation. Water and moisture in electrical outlets can increase the electric current, cause your wires to heat up, and result in an electrical fire outage.
How does a bathroom remodel add value to your home
Bathroom updates improve and add value to your home with a 10 – 40% upgrade depending on the quality of accessories used. Your choice of accessories gives a beautiful look and provides better storage space. In detail, below are some of the several reasons remodeling can add value to your bathroom.
1. It creates a sophisticated appearance
A well-remodeled bathroom design with modern and quality accessories will be appealing and attractive to the sight. Just like a new bathroom, a remodeled bathroom will help you with easing up after a stressful day more efficiently. This is because the more attractive a bathroom is, the more likely you are to spend more time during baths.
2. It creates room for better quality accessories
A complete overhaul of your bathroom allows for better bathroom products and accessories. Since you are also changing your leaking sink or broken tiles, finding what best fits into the modern-day bathroom becomes easier.
Aside from that, you will notice a significant improvement in your bathroom layout with fixtures like the toilet, shower, and sink. The structure can be three-quarters, half, master, Jack and Jill, corner shower, and split/split entry bathroom. You can decide to use any layout different from your previous one.
You will love this simple guide on 5 Easy Ways to Update Your Kitchen.
3. Repair of safety lapses
Sometimes, the electrical outlets of your bathroom can be faulty but you might be hesitant to fix them. You may also be using the wrong tiles with a slippery texture, which might be harmful to you and can cause devastating injury. Hence, during remodeling, you need to install a circuit breaker to stop the flow of electricity and use suitable tiles with the right texture.
You should quickly amend these common bathroom safety lapses, especially if aged persons or children live in the home. You can renovate your bathroom by installing assistive devices such as grab bars that fit into your current style to enhance balance when moving in the bathroom. You can also install a walk-in bathtub to avoid stepping into the tub wall, leading to a fall and, often, injury.
4. Better ventilation
Good bathroom ventilation will reduce the risk of stagnant water and mold build-up. During a bathroom renovation, you can decide to add some window features that will make for better aeration and sunlight. You can also install mechanical ventilation to maintain better moisture absorption. This also provides and maintains indoor air quality void of pollution.
See also: Creating a Sanctuary: Big Ideas for Small Bathrooms
Some quick fixes during a bathroom remodel
Bathroom renovations from scratch can cost you more money and time than expected, which makes it difficult for your bathroom to be available for use quickly. However, some quick bathroom fixes will help you cut price and time and save money to get your restroom in good shape. They include:
1. Painting the walls and cabinets
Painting the bathroom doesn't take as much time as complete remodeling, but it changes the appearance of your bathroom. It is a quick fix you can do in the shortest possible time, even without being a professional painter.
If you have been in the bathroom renovation business long enough, you will know the right color combination suitable for your bathroom. You can paint your bathroom ceiling, trims, and wall. Aside from beauty, painting makes it difficult for mold to grow in your bathroom as paint contains anti-microbial additives.
2. Change bathtub
You can change your broken or old bathtub with less cash than an overall bathroom renovation. Depending on the tub's material, you can patch the crack using a fiberglass mesh. Like the porcelain enameled cast iron, one of the select types of durable tubs requires Epoxy resin.
3. Change lightings
Lighting is one crucial fix you can do during bathroom remodeling without stress. You should change your lighting if it is poor and doesn't brighten your bathroom appropriately. Adding proper lighting makes it easy to see where you are stepping.
Aside from that, good bathroom lighting helps to improve your sight by preventing eye weariness and headaches. Hence, you don't need to wait till you remodel before getting good lighting for your bathroom.
4. Cabinets and vanities
Bathroom cabinets and vanities store bathroom items and enhance the bathroom's sophistication. Vanities provide additional support by acting as countertop space and also help to hide the plumbing. With the many advantages of a bathroom cabinet and vanities, you can quickly fix them when they get damaged.
Conclusion
In summary, bathroom renovation increases the value of your home and the general lifespan of your bathroom as all plumbing problems, broken tiles, and leaking tubs are solved. Many modern bathrooms are made of beautiful designs made by professional interior designers, serving homeowners with the desired big changes they want.
Want to hire one of the best home improvement companies in the remodeling industry? Do you want to build a new bathroom or remodel an old one to make huge changes that last? Send us a message today and we will help you create magic.