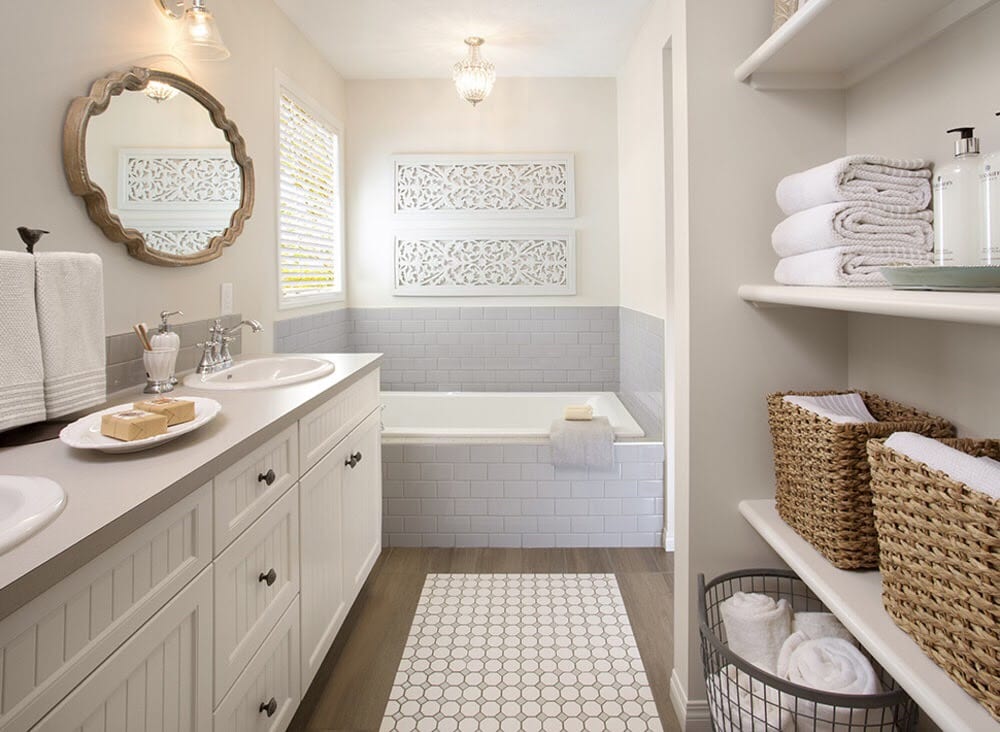 The bathroom is arguably one of the most functional parts of the home, if not the most essential part no wonder so many people want to remodel their bathroom. Because most of your morning routines take place in the bathroom. Matter of fact, the average person uses the toilet or bathroom between 4 to 10 times daily!
That's why most homeowners go all out to see that such an important room doesn't only meet the right plumbing quality with superior floor tile materials, but also meets the aesthetic demands of the typical modern-home bathroom.
However, to create a truly functional bathroom, there should be a balance between establishing a properly designed aesthetic and ensuring that the bathroom is cozy, comfortable, easy to use, and most importantly PRIVATE.
How then can this be achieved?
Well, there are two possible ways to arrive at your dream bathroom:
Complete bathroom renovation.
But before you decide on whether to continue with the existing bathroom, go for a bathroom remodel project, or a complete bathroom renovation, it'll be a great idea to have the facts and figures under your belt for a well-informed decision.
You are about to learn some of the facts we at Firenza Stone have come to discover in our years of satisfying homeowners with some of the best home remodeling projects ever. You will be surprised by the truth about some of the misconceptions you might have had before now.
Now, let's get on to the gist.
Budget/Financial Facts
The very first thing homeowners consider when going for a bathroom remodel is the budget. This covers the financial aspect of bathroom remodels. Whether you want to go for a normal bathroom or you want to upgrade to something more sophisticated like a steam shower, let's take a look at some of the financial and budgetary facts:
1. Estimated Budget For Bathroom Remodeling Project
According to the Forbes Advisor data, the average remodeling contractor recommends spending up to 10% of the entire home value on the master bedroom bathroom remodeling. Or at least 5% on a powder room or standard bathroom.
2. Bathroom Remodel Project Estimated Cost
The average bathroom remodels cost, according to Forbes Advisor, stands at $10,000 — that is when done by a skilled general contractor. Although this amount can go as low as $2,500 if you are on a low budget or if you prefer to save money by engaging in DIY projects. However, if you are looking to invest in high-end remodeling projects or a full-scale renovation, the expenses might go as high as $30,000 or more.
3. Additional Budget
Your contractor would typically suggest that you map out 15-20% of your original remodel or new bathroom cost. This extra budget is meant to handle any surprises or unexpected problems that might arise. An example of such problems is water damage concealed behind your shower walls.
4. Additional Materials
Your contractor would also recommend setting out additional tile materials (bathroom tiles). You'd be expected to buy 10% more tile than your measurements require for more accurate cutting.
You can always return the leftover tile for a refund when the project is done. But then try to keep a few spare tile materials, if possible, for future repairs.
5. Expected Return On Investment
One of the best investments you can make to boost the value of your home is a bathroom remodel.
The 2018 Cost-VS-Value report [capitalize Report since it is the name/title of that report] has it that a midrange bathroom remodel has an ROI of over 70%. Engaging in full-scale renovation costs more but doesn't necessarily increase the ROI.
Do you want to enjoy a more profitable return on investment in your bathroom remodeling project? The first step is investing in high-quality bathroom countertops.
Facts On Bathroom Sizes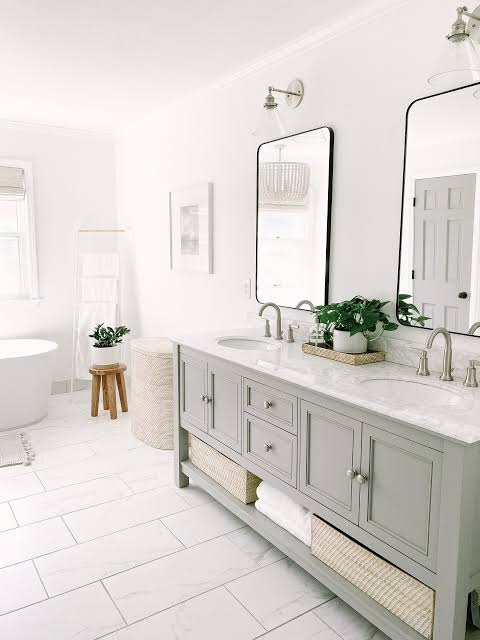 Tons of arguments have been raised in recent times about the standard size of setting up a new bathroom or remodeling the existing one.
Back in the post-1980s, the trend was mainly towards bathrooms of over 100 square feet. While luxury master baths in modern constructions average a bigger space of about 160 [lowercase square] Square feet.
This is a significantly higher square footage compared to what's obtainable in the standard full 4-piece bathroom (sink, toilet, shower/tub) that average 40 square feet. Or what is obtainable in a full bathroom with a separate shower averaging 50 square feet.
Other common bathroom sizes include the 3-piece bathroom (sink, toilet, shower) that measures about 36 square feet — And the 2-piece bathroom, also referred to as the powder room (toilet and sink), measuring about 20 square feet.
Facts on Standard Bathroom Plumbing Fixture Dimensions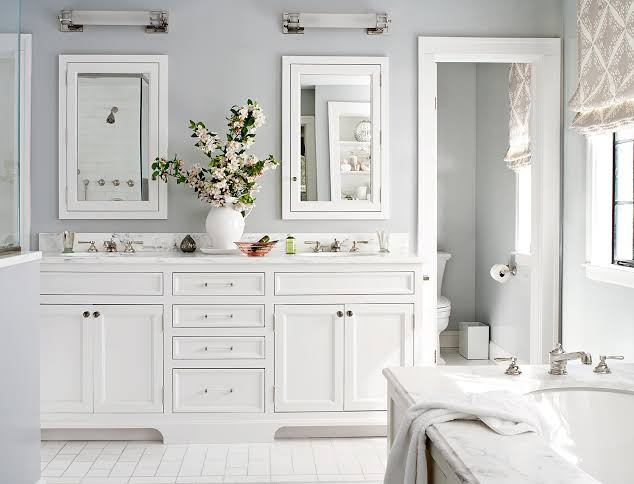 Of course, different contractors have different views of the most suitable dimensions for bathroom fixtures.
To arrive at the ideal plumbing and design, you have to consider not only the measurements below, but also create a comfortable clearance and space between walls, plumbing fixtures, and doors.
Here are some of the most commonly applied bathroom fixture measurements:
1. Toilets Measurement
The height of a standard toilet measures between 26-32 inches, while that of toilets without tanks is 20-26 inches. The depth (when measured from the wall to the extreme edge of the bowl) is between 27-30 inches. While the width is anywhere between 15 to 20 inches.
2. Bath Tub Measurement
Bathtubs are generally 60 inches long and 30 to 32 inches wide. The depth of bathtubs typically ranges from 14 to 20 inches.
3. Measurement For Bathroom Showers.
The average standalone shower is 36 inches wide. The depth comes in three measurements which include 36, 42, or 48 inches.
4. Measurement For Vanities
Vanities are normally 36 inches high and 21 inches deep. The widths are variable, measuring anywhere from 26 to 60 inches (for a single vanity). The double-basin vanities typically measure 72 inches and above.
5. Measurement For Sinks
The average width for most rectangular bathroom sinks is 19-24 inches, while the typical basin depth is 5 to 8 inches.
Facts On Bathroom Design
The overall outlook of your bathroom depends on the design. Hence, no matter how small your space is, you can always make it bigger and spacious by adopting the following design and lighting tips:
Don't Select Floor Tiles or Shower Floors That Are Too Substantial: A [lowercase small] Small space can feel larger or even smaller depending on the tile material you use. The most important thing is to find something that would elevate your bathroom, and make it feel less congested. A slim subway tile can serve as an excellent alternative to large white tiles to make your shower feel taller. And as such, you are adding depth to your bath without necessarily remodeling your space aggressively!
Go For Light Colors To Expand Your Space: Another interesting way to introduce natural lighting to your bath space to make it appear bigger is by introducing some elements of white color to the bathrooms. This is also applicable if it's a powder room or half-bath because powder rooms are typically less spacious. And the most practical way to make the space feel more open and inviting is by going for a lighter-colored wall and floor.
Lighten Up The Space: one way to introduce natural light is by ensuring proper ventilation. But since natural lighting is not always available in most bathrooms and most renovations and remodeling don't provide for natural lights, it's quite logical to introduce light fixtures that can emulate natural lighting and make the space feel more open. You can invest in Edison lightbulbs to brighten up your space. Or better yet, spend on pendant lighting to add some warmth to your bath space and effectively substitute for natural light.
Facts On Bathroom Storage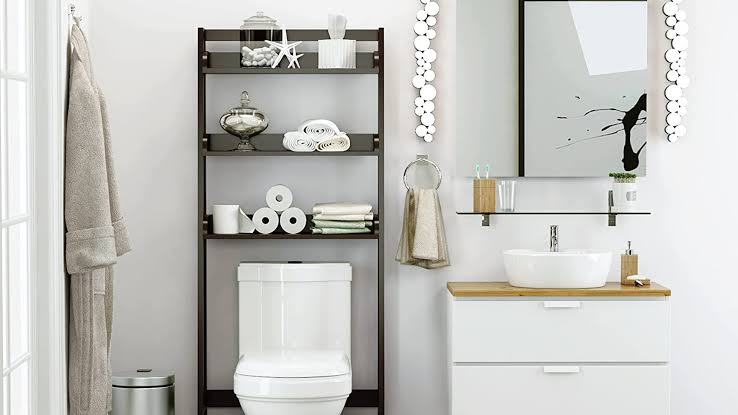 Creating more storage space in the bathrooms is something any homeowner would surely enjoy in the long run. Storage in the bathroom is vital to keeping your counter space clean and clear. And since we are talking about a wet room, you should invest in quality cabinetry that won't be affected by moisture.
Although you might spend a little more, you shouldn't fret about it yet as there are a couple of ways you can maximize limited space without breaking the bank:
If towel bars are not really your thing and you need a way to store towels for your guest, you can buy a ladder and fit it into your bath. With this, you'll be able to hang as many towels as possible without taking up too much room.
Another way to add storage without exhausting your space is by introducing open shelving during remodeling. All you have to do is install enough shelving to provide your family and guests with everything they need, without missing out on the essentials.
Why Bathroom Remodeling Is Important?
Four things come to mind when it comes to remodeling: Efficiency, aesthetics, sustainability, and value! You simply need to remodel your bathroom to fix certain functional inefficiencies, improve the appearance and aesthetics, and ensure the design is still in style. But the most important reason the average homeowner carries out a full remodel project is to increase the overall value of not only the bathroom but the entire house.
As you plan for your bathroom remodel and renovation, you want to ensure that you avoid these five (5) terrible bathroom remodel mistakes that can turn all your hard work and money into a full-blown waste.
What Is Included In A Full Bathroom Remodel?
Executing your remodel project to include all the essentials of a modern style ranging from aesthetics to efficiency requires you to set realistic expectations. Of course, you will be spending some money on the following to guarantee a full remodel:
Improving or replacing the bathroom floors (both the first floor and second as the case may be)
Fixture upgrades or replacement
Connecting new plumbing and improving the plumbing systems
Improving the storage by installing bathroom cabinets like recessed medicine cabinets
You can [replace "as well" with "also" to flow better] as well install new hardware or repaint the half bath for an improved look.
Before You Go
While it sounds quite interesting to revamp your 20-year old bathroom, you simply need to consider the facts highlighted above to do a great job.
However, carrying out the entire project all alone — starting from the planning and budgeting phase to the execution — can be extremely overwhelming since it requires lots of expertise and troubleshooting.
That's why you need a professional contractor to simplify the entire process while you sit back and watch as your custom demands are met to perfection.