Fireplaces have been a focal point of homes for centuries. When it comes to fireplace surrounds and mantles, the material and style you choose can dictate the overall design style and feel for the entire room, or even your whole home. If you're thinking about installing or redoing a fireplace in your home, take the time to figure out what materials and style will match the style and functionality of your home.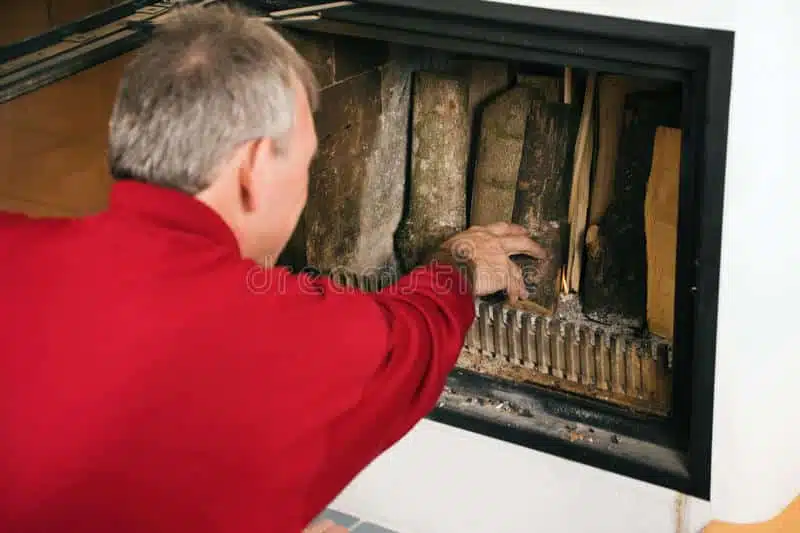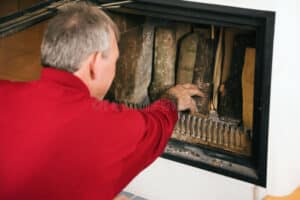 Wooden Fireplace
Wood is a very versatile material, which makes it a popular choice for mantles. Typically a stone or non-flammable material will cover the firebox opening and hearth, and wood will complete the outside and mantle. These surrounds can be custom ordered to include as many or as few detail as you like. Wooden mantles are also easily painted or stained to match your ideal color scheme and look.
Concrete Fireplace
Concrete is durable, different and gives a modern look to your home. This material is a favorite of eclectic or industrial style. Concrete can be left very simple, or paired with other elements, like wood, to add some texture.
Brick Fireplace
Give your room a warm feel with brick. You can choose to have a fireplace made entirely of brick, or mix brick with another mantel material. This classic material comes in many shades, sizes and textures and can be painted to create a different look. The color and size of mortar joints used between bricks can also make a difference in the overall appearance.
Field Stone Fireplace
Stone fireplaces bring nature indoors and are likely to become a focal point in your home. Many different sizes and types of stone can be used to create the look you want, and these days you can even use faux stone to have the same look, but save on budget.
Tile Fireplace
If you're looking for a creative, unique fireplace, you have almost endless possibilities when it comes to tile. Tile is available in many colors, textures, patterns and sizes. Tiles can be made of ceramic, glass, stone or porcelain, each providing a different style and feel to your room.
Metal Fireplace
Metal fireplaces and surrounds provide an edgy, old school feel to your space. Combined with wood and warmer features, metal can be used to make a very industrial, spontaneous look. Electric fireplaces are often made with metal and allow for easy installation.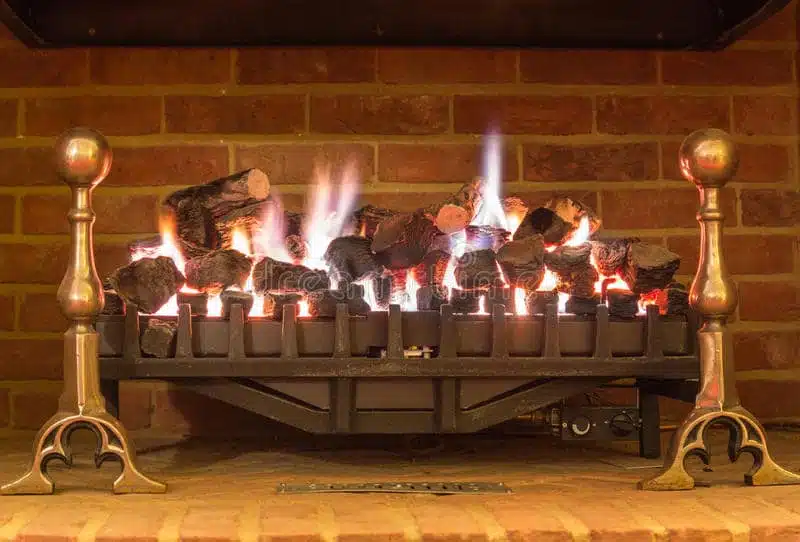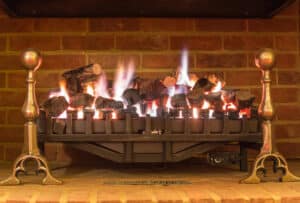 Marble Fireplace
Marble gives off a polished and classic look to any room. Available in a variety of colors, marble is known for its formal appearance and unique patterns and grains.
Plaster Fireplace
Plaster, drywall or adobe is a popular choice for a minimalist fireplace. These materials create a surface that is smooth and easy to hang pictures or other decorations on, and can be easily customized. Adobe is commonly used for a southwestern style décor.
Set the tone and style you want for your home with the perfect fireplace. To get started designing your new fireplace and surround, stop into the Firenza Stone showroom today! Our space experts and designers are ready to help you create the fireplace of your dreams.