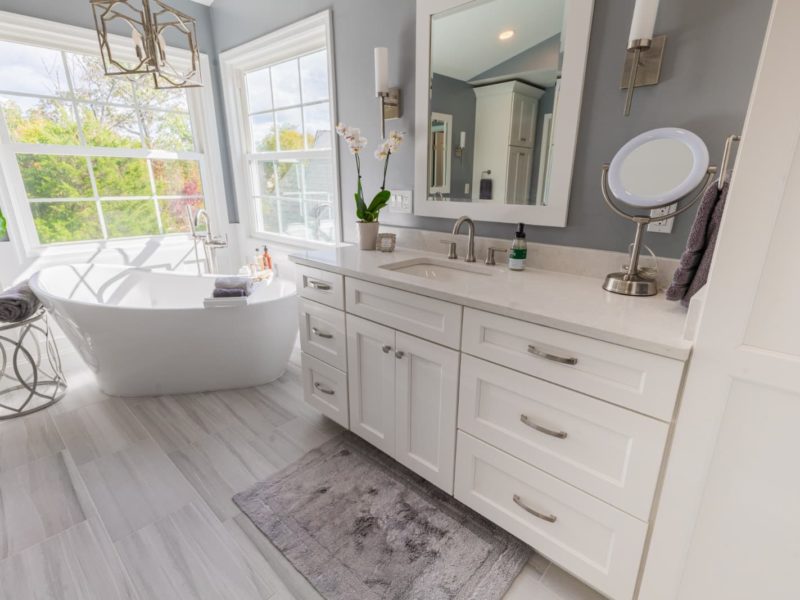 Bathroom remodels a popular way to renovate and improve the look and functionality of your space. Since you've been planning to renovate your entire bathroom for months, you may easily get carried away by a wave of excitement and not completely consider the eventual practicalities of your plans. When it comes to bathroom remodeling, do not let a small space fool you into thinking you can put less planning into the project. Inadequate planning and forethought could cause problems like structural damage.
So before you begin, it's critical to understand the typical bathroom remodeling mistakes homeowners and avoid them.
10 Common Bathroom Remodel Mistakes And How To Avoid Them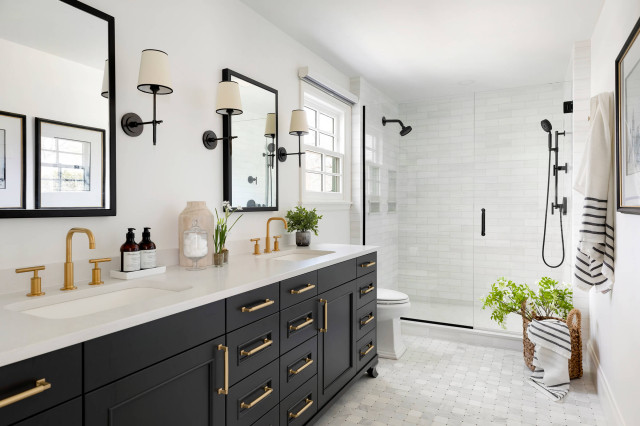 If you're considering taking your bathroom to the next level, here are some common mistakes to note before you take down shower tiles or rip out the vanity.
1. Maintaining the Same Layout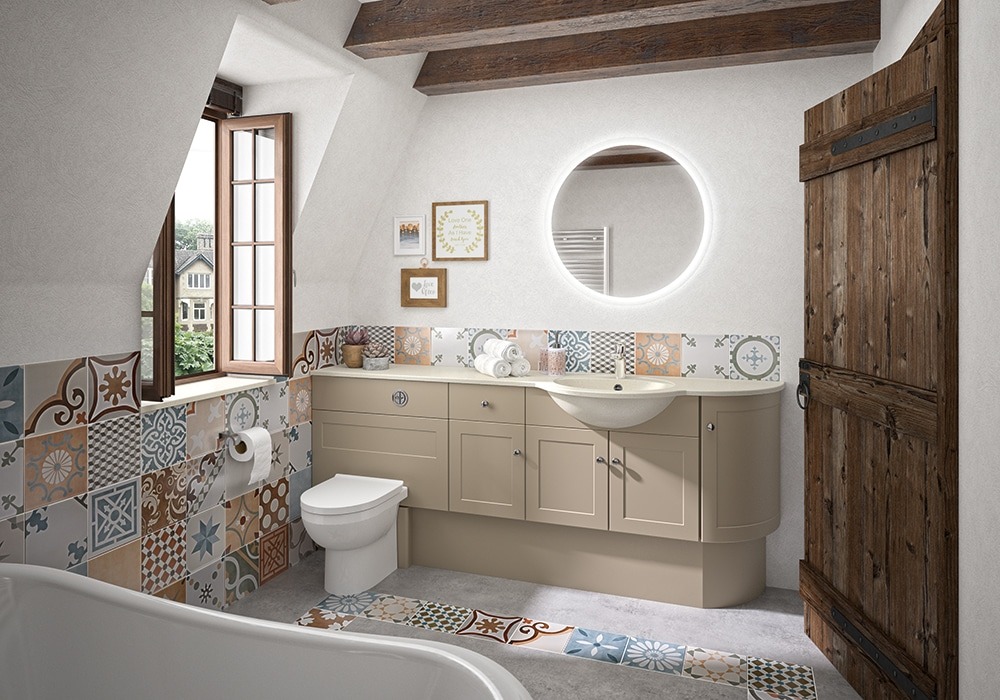 Keeping the same layout means maintaining the same functionality. And you may need more than this to satisfy your evolving demands. The current design, for example, may need more storage space, or the shower and bathtub may need to be bigger.
One of the most incredible things about remodeling is that a bathroom design can completely change. Don't be afraid to move the toilet or vanity if it will work better in a different location. The extra money you spend on plumbing is well worth the expense if your bathroom functions properly. A bathroom redesign allows for replacing fixtures and materials. For instance, replacing an old shower with a newer, more efficient model or upgrading lighting to a brighter, more energy-efficient model.
2. Eliminating Natural Light
For several reasons, eliminating natural light in a bathroom remodeling project is one of the design mistakes made during remodeling. Privacy is the number one concern in a bathroom. But it doesn't mean eliminating all the natural light in the room. Windows are the obvious choice for natural light. However, keeping them in bathrooms can cause concern.
Natural light is essential for grooming and cosmetics applications. This is because it offers adequate lighting. Without it, the bathroom may appear dark and unwelcoming. Likewise, natural light can enhance the overall look and feel of the bathroom. Therefore, consider a skylight, stained glass window, or even a glass block window, all of which bring in light without causing privacy issues.
3. Placing the Toilet Next to the Door
The toilet is a private room, and placing it near the door might limit privacy and make people feel exposed. No one wants to walk right into the toilet when they walk into the bathroom. Not only is it awkward, but it also limits the traffic flow in and out of the room.
In addition, the toilet emits foul odors. And placing it close to the entrance might make it more difficult to ventilate or keep the area feeling fresh adequately. While planning your bathroom remodel, plan to put the toilet as far away from the door as possible. This will increase the room's functionality and make the space seem less crowded.
4. Room for One
In many homes, bathrooms are used by more than one person at a time. A bathroom built for one person may not be practical for families or houses with numerous users. This is because it needs more counter space, storage, or space for multiple people to use the bathroom simultaneously. While one shower, the others need to brush their teeth.
Make sure there's enough room for two people to fit comfortably. If there's room, design the space to accommodate two sinks and an extra countertop surface.
5. No Plan For Ventilation Or Bathroom Fan
The development of tiny black specks of mold and mildew on freshly painted walls and ceilings or grout lines soon turn discolored and unclean is a common concern during a bathroom renovation. This is because the bathroom is the steamiest room in the house. Thus, planning for enough ventilation is necessary to prevent mold buildup, especially in your guest bathroom.
Since the main bathroom is a wet place, you may accomplish proper ventilation by installing an exhaust fan or opening a window to let moisture out. Also, consider using mold-resistant paint and grout to prevent mold development. Regular bathroom cleaning and upkeep can also help avoid mold formation by removing excess moisture and preventing mold from spreading.
However, working with a qualified contractor is vital to determine whether existing airing points can accommodate your new bathroom layout and provide enough airflow. Adjusting these points might give you the desired format and blow your budget. So it's essential to do it right.
6. Ignoring Storage Space
Novice renovators often put aesthetics above practicality when planning a bathroom remodel. They could think of bathroom vanity drawers and cabinets without considering additional storage solutions. This might cause an overbearing and bulky vanity and make the bathroom crowded.
Furthermore, a lack of adequate storage in a bathroom can give a disordered and crowded look. It will also detract from the room's harmonious and appealing design and make it unpleasant to use. But, before you embark on your project, note that ample storage is critical.
Consider installing a wall-mounted medicine cabinet with a mirror to hold bathroom items like toothbrushes, razors, and cosmetics. A tidy bathroom will benefit from a combination of open shelving for ornamental items like toiletries and towels and closed storage for everyday needs. So, install recessed wall cabinets, vanities with drawers, and a shower niche to make the most of your available space.
7. Choosing The Wrong Materials
Often, the materials people pick for their bathrooms need to be more suitable. Marble, for example, may look like an excellent choice for a bathroom, but it requires high maintenance. If you don't trust your children to wipe down surfaces when they get wet, they can discolor. Since the bathroom floor is the dampest place in the house, it needs durable and easy to clean materials to withstand water exposure and everyday use.
The best materials for sanitary ware, worktops, and wall tiles are porcelain and ceramic. This is because they are solid and waterproof, with an easy-to-clean shine. Go for non-slip but not too rough bathroom floor tiles. You want some grip to avoid falls, but limescale may accumulate if they're too harsh. Also, if you intend to install underfloor heating, ensure that the selected flooring is right for your bathroom.
8. Neglecting Electrical Outlet
Though you may have a clear idea of exactly what you want, forgetting to install power outlets is one of the common mistakes made when remodeling your bathroom. This can cause a lack of convenient access to power for essential items. These may include hair dryers, razors, and curling irons. There are several reasons for this mistake, and one is a lack of planning and foresight.
Sometimes, many bathroom homeowners or contractors ignore this because they want to ensure they save money on the remodel. Installing new electrical outlets can be time-consuming and costly. And some individuals may choose to cut corners and avoid costly outlets by not including them. Regardless, forgetting to install these outlets when remodeling a bathroom may cause inconvenience for the homeowner.
However, a large outlet with several sockets or a huge power strip is unattractive, especially in a bathroom. Hence, we recommend a pop-out outlet. It comes out of the wall in a cube with up to three outlets and may be reinserted for a smooth surface.
9. Failure to Consider Wall-Mounted Faucets
Wall-mounted faucets may provide a stylish bathroom look and save space, particularly in a small bathroom. They might detract from the overall look and feel of the area if they need to be correctly suited to the design of the sink or tub. Wall faucets may not even fit well in some cases if you don't upgrade the plumbing during the bathroom renovation. Also, they could be a significant source of water leaks and damage.
In addition, poor planning might cause the spout to be positioned too high or too low. To avoid this, measuring the distance from the spout to the sink top is best rather than depending on the centerline of the wall-mounted valves.
10. Using The Wrong Paint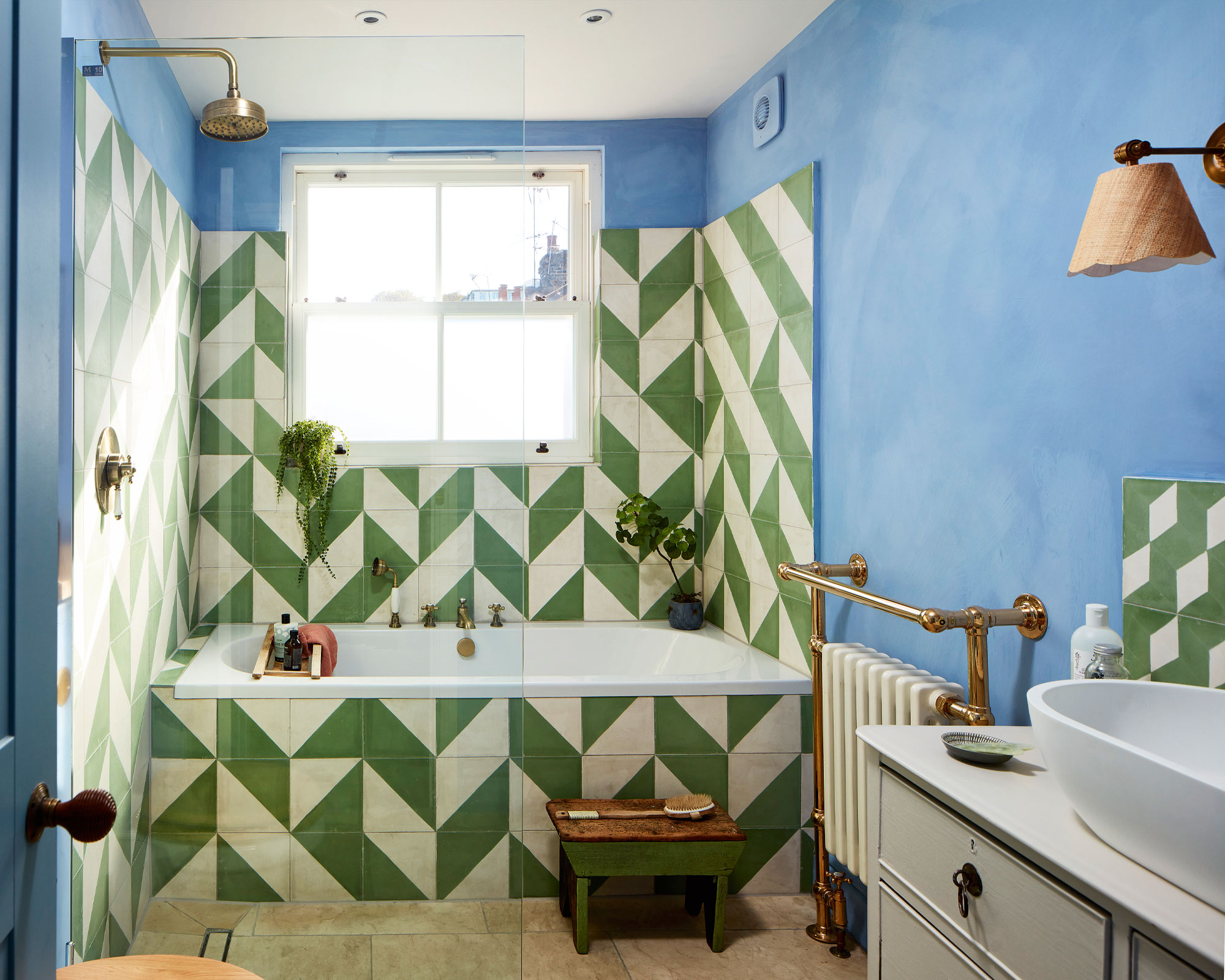 A bathroom remodel is the perfect time to make your bathroom look appealing. But using the wrong paint to design a bathroom remodel is one of the most common blunders to avoid. Choosing the right paint for a bathroom reno causes due scrutiny of the space's unique needs. These include moisture resistance, durability, color and finish, and VOC content. Failure to select the proper paint can cause peeling, blistering, fading, and even indoor air pollution.
Therefore, it is wrong to consider only color when selecting paint for your bathroom. Flat and matte paints are the most flexible and are perfect for concealing defects. In contrast, semi- and high-gloss finishes are often for trim and moldings.
We suggest you go for an eggshell finish for your bathroom project. The reason is that it includes more acrylic than flat and matte finishes. So it's good at resisting moisture, but it's not so glossy that it'll overwhelm your walls. And when painting, paint in one stroke for this effect. Roll your walls from the baseboard to the ceiling in one motion, or the paint will look uneven.
What is The Most Mistake People Make During Remodeling?
Poor planning is one of the most common mistakes individuals make during a bathroom makeover. It can lead to problems such as inaccurate measurements, bad design decisions, and unexpected expenditures.
Is It a Mistake to Remodel a Bathroom Without a Professional's Help?
While it is possible to redesign a bathroom without the help of a professional, doing so is risky. The reason is that specialists have the expertise and understanding needed to prevent frequent mistakes and ensure a good finish. Hiring a professional can help decrease stress and keep the project on track and under budget.
If you want a brand new bathroom without flaws and need help with plans and designs, stop into the Firenza Stone showroom today to seek expert advice from our interior designer. Our interior design experts will help you make the most of your space and realize your dream bathroom.