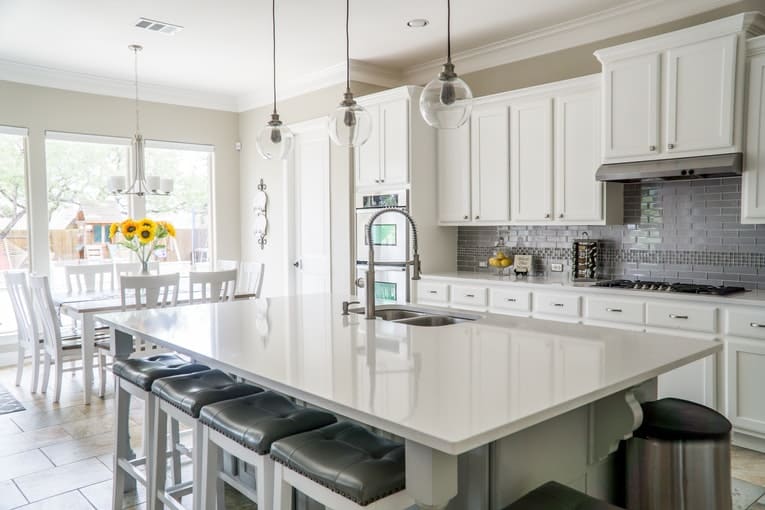 When it comes to designing a kitchen, cabinets and countertops are the two major components on which the aesthetics of the kitchen will be based. Ideally, appearance, durability, and price are the common standards for choosing both items. This, of course, is because many homeowners tend to have different needs and personal preferences.
While there must be a reasonable cost-quality trade-off and a proper balance between each of the aforementioned factors, including flooring, there are certain things you must take note of when choosing cabinets and countertops. One of the smartest steps is to get the best countertops and flooring from the best home improvement expert possible.
The dos and don'ts of kitchen cabinets and countertop selection and combination
Investing in aesthetics and functionality when choosing cabinets and countertops is a great idea and rightfully so, since both items are highly visible elements of the kitchen's interior and are necessary for meal preparation and cooking. Therefore, choosing the right cabinets and countertops and properly combining them will not only improve the style of your kitchen but will also increase your home's value considerably.
We'll start with the dos of choosing kitchen cabinets and countertops to help you streamline your kitchen remodel.
Dos
1. Establish a budget
When creating a budget for new cabinets and countertops, expert opinion from professional interior designers is to allocate at least 10-20% of your overall budget to the purchase of countertops alone. Aside from this, you should also keep the size of your kitchen in mind and plan accordingly.
Also, when planning for countertops and cabinets, set aside a separate budget for other renovations as well. This is because you might find yourself in a pickle if you spend excessively on the expensive cabinet and countertop options and are left with unplanned expenses.
Having a budget in place will help you narrow down your prospects so that you won't feel overwhelmed and it will also allow you to monitor and manage your remodeling project more accurately.
2. Go for top quality kitchen countertops and cabinets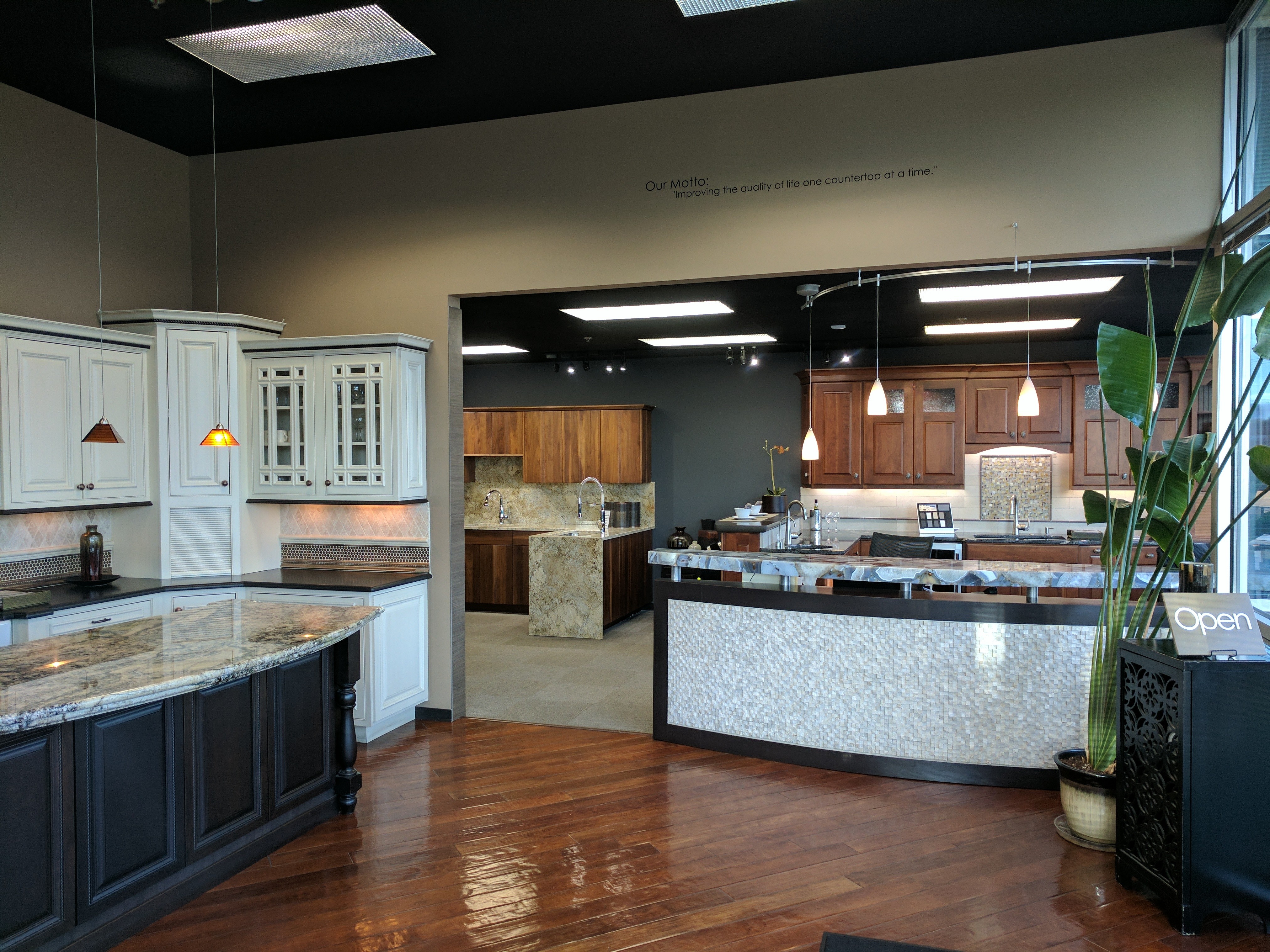 The quality of the cabinetry and countertops you choose have an underlying effect on the value of your home. Purchasing countertops and cabinetry fashioned with low-grade materials will most assuredly have you remodeling your kitchen all over again within just 3 years or less.
When shopping for cabinets, remember that Quick Ship Cabinets usually come at a much cheaper rate from big box stores, although there's a catch. Oftentimes these products aren't made with the same high-quality materials that come standard with custom and semi-custom cabinets.
As for counters, consider the pros and cons of the various countertop materials before making a purchase. If you have a particular type of countertop in mind, find out about the surface type and its features as well.
Note that quality countertops aren't always determined by price, as even some of the most cost-effective options can go a long way since what matters is the material in question.
3. Consider functionality
Countertops and cabinets are considered long-term investments, which is why you must choose a style that's both practical and functional. For instance, having nice-looking cabinets without sufficient storage space to host your kitchen items defeats the whole purpose of having cabinets in the first place.
Also, if you're to buy new cabinets and counters, certainly the new additions need to be able to fit into your kitchen space without getting in the way of other kitchen items and appliances. The key to making the right choice is to place functionality and installation practicality over appearance.
Guideline for choosing practical counters and cabinets
Steer clear of deep cabinets as they prove to be quite difficult to reach into and organize.
Keep an eye out for cabinets and countertops that aren't easily scratched. It's a plus if you're able to find options with fire resistance.
Frameless cabinets are more suited for contemporary designs while framed cabinets look better in traditional kitchen styles. Choosing any of these has to be a properly thought-out process to complement the look and style of your countertops.
Remember that floating panels are meant to be floating within the cabinet's frame, and also check the cabinet doors to ensure they open and close freely.
Cabinets with side-mounted drawers are typically more durable and stronger than bottom-mounted drawer slides or single slide cabinets.
4. Pick out your cabinets first before choosing your new counters
The best way to go about your home renovation is to find a cabinet style that's to your liking before selecting equally suited countertops of a similar style.
It's important to find contrasting colors for both items as this makes it a lot easier to find a matching backsplash which will also have a direct influence on the look of your kitchen.
5. Choose durable materials for your countertops and cabinets
As you already know, countertops are a long-term investment and are made with different types of materials, each with varying levels of durability. As such, you have to weigh out the different countertop options carefully in regards to their ability to withstand stress and overall durability. Here's a quick run-through of some of the available options for your countertop project.
Marble countertops: These counters are unique, highly durable, and generally heat-resistant. However, they are known to be quite expensive, with a price tag of around $4,000 to $6,000 on average.
Quartz countertops: These are quite durable and are also available in many stylish options, although they tend to be difficult to install. They cost roughly around $2,000 to $4,500.
Butcher-block countertops: They're strong, durable, and generally cheaper than most kitchen countertops although they do require proper maintenance if they are to last long. Butcher-block counters have an average cost of around $1,800 to $3,100.
Granite countertops: Considered the most durable countertop option, granite countertops add value to any kitchen space. However, they can be quite pricey. They usually cost around $5,900 to $14,000.
There is a ton of more countertop options that you need to consider before choosing which one works well for you and the style of home you want to create. As for choosing quality materials for your cabinets, you simply have to avoid exotic options and go for a mix of design and functionality.
6. Aim for ample storage space for custom cabinets and countertops
Regardless of how busy your household is, or whether you have kids or not, storage space remains a huge necessity in the kitchen. Before going shopping for cabinets and countertops, first, you have to consider how much storage space you need, as this will guide you in picking the right options that will provide you with sufficient storage.
7. Choose contrasting colors for your wooden cabinets and counters
Using contrasting cabinet and countertop colors will certainly make your kitchen light up, this is especially true for granite and quartz samples. For instance, when choosing dark-colored countertops, ensure to balance things with light-colored cabinetry.
As much as you might want both items to pop with color, the result will most likely not be as you'd expect. Therefore, you should only pick a light shade for either item.
Don'ts
1. Refrain from pairing bold countertops with equally bold cabinets
It's perfectly fine to want to make a statement in your kitchen. However, going all out with bold on bold colors isn't exactly the best way to go about it.
While it might seem like a wonderful idea, you should by no means pair bold cabinets with an equally dazzling countertop. It's okay to decide on a bold countertop or a bold cabinet color both never for the both of them in order to maintain a balance.
2. Never decide on an option simply because it's trending
It's crucial to go for a style that's to your personal preference rather than choosing something because it's trendy. This is simply because such fads are here one moment and gone the next but since your cabinets and countertops are meant to serve a purpose for not a day or two, but for an extensive period.
A trendy kitchen will inevitably go out of style in only a couple of years, this is why it's in your best interest to opt for modern yet simple designs and silhouettes that won't become dated.
3. Do not make a purchase without comparing samples with your kitchen space
Before purchasing cabinets and counters it's a must to compare the samples in your kitchen to see how well they look. Never make a decision based on face value, because while the items might look great in a showroom there's no guarantee that they'll look as good in your home, why?
This is because factors like layout and lighting come into play and can either add are take away from the aesthetics of the items you choose. As such it's safer to compare the samples to make sure they look good together.
Take a long careful look at our online slab gallery for inspiration on tons of options you can choose from. The best part is that you can do it right now without moving a muscle.
Conclusion
Selecting cabinets and countertops for your home should be a cinch by simply following the "Do's" and "Don'ts" in this article. Sure, it helps to have a sizable budget but knowing what you should and shouldn't do will make your renovation project a whole lot easier.
At Firenza Stone, we help equip you with every material, every product, and every service required to turn your home into the paradise you want it to become. Send us a message today and watch your imagination come to life.