Geometric bathroom tiles shapes and patterns can add a fresh, contemporary look
Geometric patterns have been used in architectural and interior design for a bathroom remodel for a while but they are now becoming increasingly popular in modern home remodels. Adding a sharp-edged form to your bathroom gives it an eye-catching structure that isn't captured by more organic designs. Geometric shapes are incredibly versatile and can make a statement with dramatic but simple sizes and colors.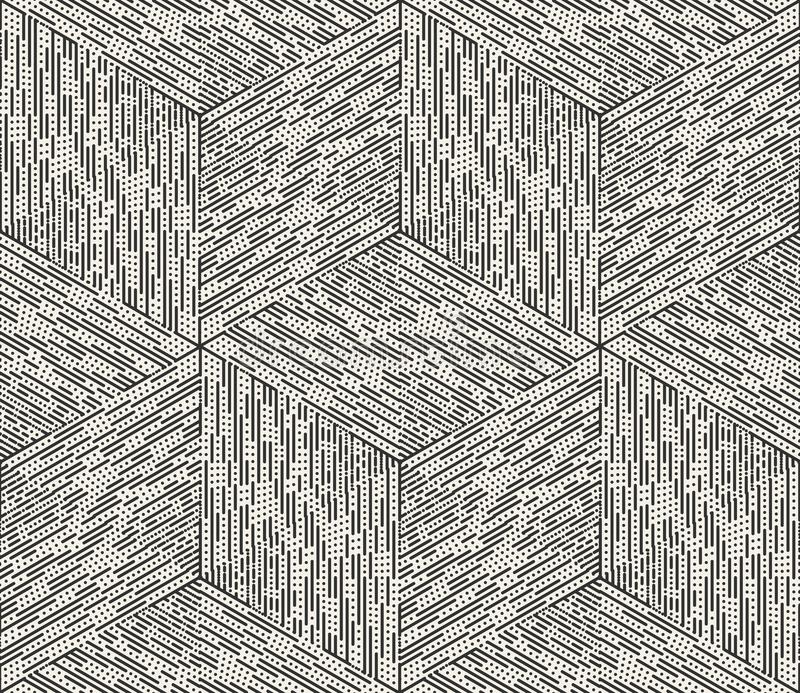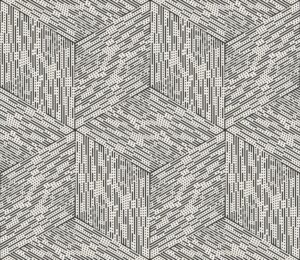 Creating a focal wall in your bathroom with geometric tiles can liven up your space and even make it seem bigger than it actually is. Your focal wall should be one with no interruptions or cut outs in the wall.
Hexagons can be as subtle or outspoken as you want them to be. This classic geometric shape can transform your bathroom with different color schemes and sizes. The use of these bold patterns and shapes adds a dramatic flair to a room and can really emphasize neutral undertones with a kaleidoscope effect.
Plain-colored square tiles give your bathroom a modern, grid-like look without having a dramatic shape or color. Even something as simple as striped tiles can create composition when paired with contrasting colors.
Specialty shapes, such as elongated figures and shapes with unique angles, can make uniform shapes the focal point of a room. Patterns such as a chevron use angles to create a distinct pattern. Contrasting grout lines can also bring an eye-catching design to the bathroom space.
Finding the right color contrast is key when working with geographic shapes, especially if you're thinking about selling your home. Color trends come and go each year, but when working with geometric shapes it's important to pick a color scheme that will tie your home together and make the impression you want to make, since geometric shapes are prone to stand out on their own.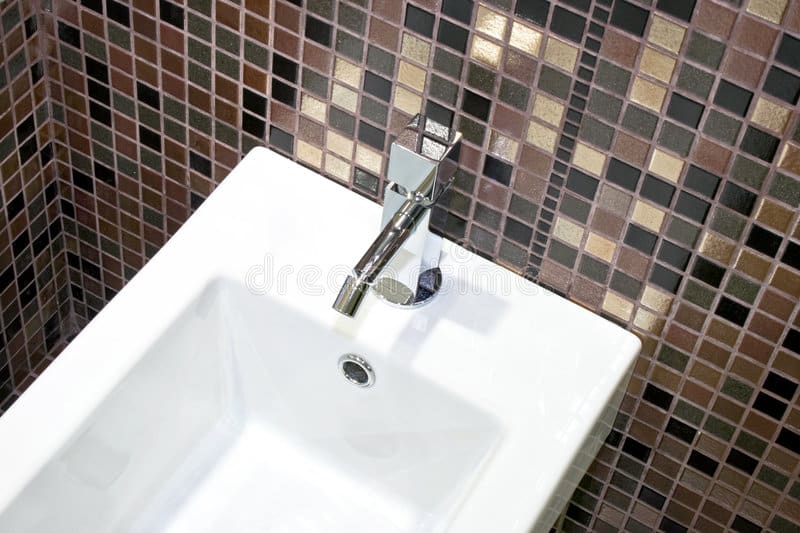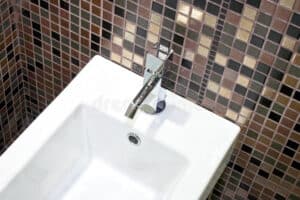 Firenza Stone can help you put your stamp on your home. With versatile finishes and unique modifications, we can turn your bathroom into one of your home's most beautiful features. Stop by our showroom or contact us today to talk with a design specialist about your options and to explore the brands we offer.