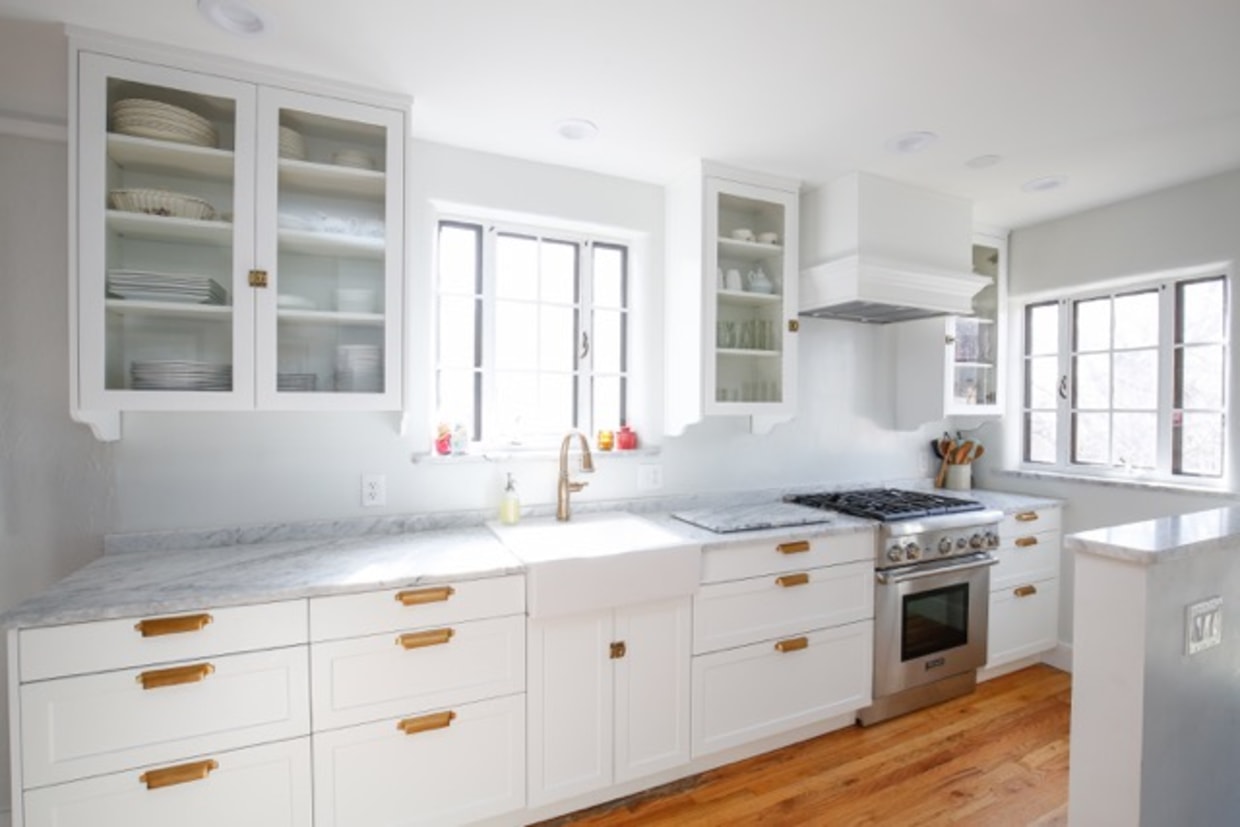 Other than appliances, kitchen cabinets are undeniable one of the most expensive components of a kitchen remodel, next to countertops. Even if you happen to be an expert DIYer it's important to consider whether you'll be comfortable spending a ton of time and resources building your cabinets instead of heading down to a local dealership or ordering one online.
When it comes down to it, making your own cabinets is only feasible if you have above-average woodworking skills, the right kind of tools, and a great deal of free time on your hands. Although, designing your cabinets can help you save a small portion of your budget, when you factor in the cost of tools and the length of time the process will take, you can only wonder if it's worth it.
Building Kitchen Cabinets Vs Buying Them
True craftsmanship is knowing how to create something to look as good, if not better than the genuine article, not just being able to build something from scratch. These days, however, venturing on such an ambitious project isn't all that necessary, although it can be a lot of fun and helps in saving money.
Choosing sliding panels and a cabinet door for your cabinet box is both expensive and time-consuming, especially when you choose to work with natural materials or wood to create an actual cabinet build. However, taking on the job yourself offers you a better chance of getting the kind of results you've always wanted for your kitchen layout compared to store-bought cabinets.
In this article, we'll be discussing the advantages and disadvantages of building your cabinets vs buying ready-made cabinets from big box stores Like Firenza Stone.
Is It Better To Build Your Own Kitchen Cabinets Instead Of Buying Them?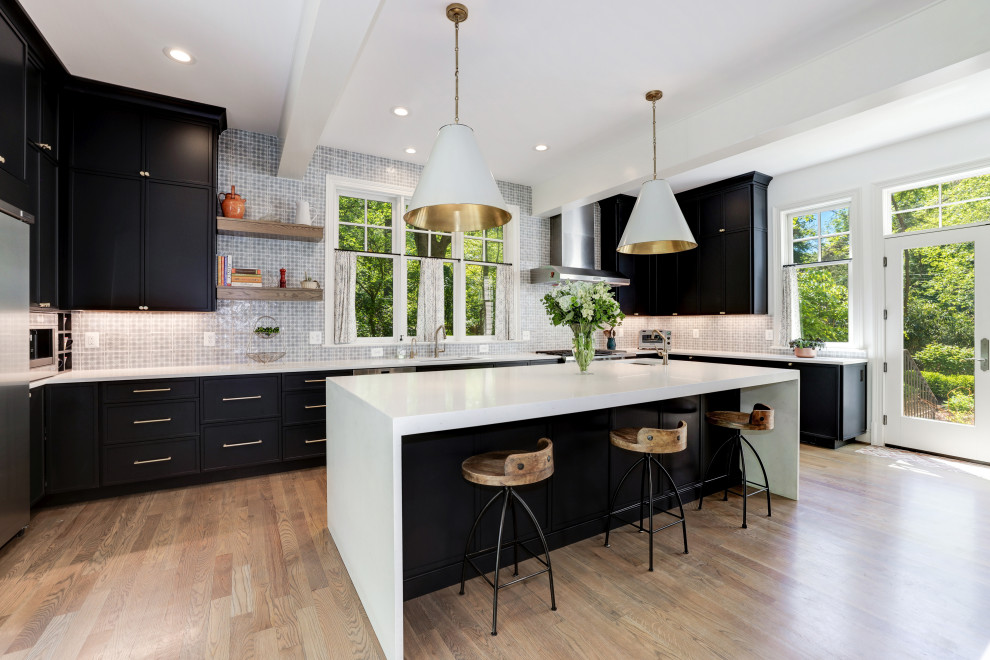 Various benefits come with purchasing a ready-made cabinet instead of building one yourself. Some of the reasons are that it will save you a lot of time and effort and you'll find loads of cabinet designs and variations to choose from. In other words, you'll have a limitless selection to suit whatever style of kitchen you have.
The third advantage of buying new cabinets Instead of building them is the cost savings of buying in bulk. While it might seem like all cabinet suppliers sell their products at astronomical prices, it's not the case at all, since most suppliers sell high-quality cabinets like Maple plywood, melamine-covered MDF, or prefinished plywood in bulk.
This, of course, is a great means for buyers to save money on their kitchen renovations. When buying your cabinets from a big box store, always ensure to choose high-quality options with sufficient storage space.
Carefully Weigh Out The Pros And Cons To Decide On What's Best For You
If you love a challenge and don't mind spending a few extra bucks, it might be worth it to build your cabinets, since you're in the best position to decide on what will fit into your space perfectly.
In case you're thinking of relocating in the future, it's a great idea to opt for built-in drawer boxes or modern design frameless cabinets as well as quartz countertops, because of their great resale value.
You might want to read: The Do's And Don'ts Of Choosing Cabinets And Countertops: Combination Tips.
Below are the pros and cons of designing your kitchen cabinets.
Pros of Making Your Own Custom Kitchen Cabinets
Custom-made cabinetry will fit into any kitchen space whatsoever, which is great if you're interested in something unique or have a vision in mind for your kitchen. When building your cabinets, you're at liberty to arrange the drawers however you like, which can be quite interesting if your house doesn't have a regular normative design.
Making your customized cabinets is a splendid idea since you can choose any color and style you want. Although you'll find just about any cabinet variation when shopping online or from brick and mortar stores, there's more room for creativity and design flexibility when you choose to build custom cabinets.
Building your cabinets is very cost-effective since you get to choose the kinds of materials you want firsthand and you won't have to pay for artistry. If you're not up for a full-blown construction or starting from scratch, you can buy low-priced pre-made cabinets and modify them to suit your style.
Cons Of Making Your Own Custom Kitchen Cabinet
Designing your cabinets can be extremely exhausting and time-consuming. You should also note that you're going to be the one to purchase all the necessary tools and materials for the job. It's one less thing to worry about if you already have the required tools, even if you don't, you have the option of borrowing from a friend. However, having a shed full of tools will only take you so far if you don't have top-level wood crafting skills.
Skill is a massive deal if you're thinking of building your own cabinets. Before embarking on such an arduous task you must first evaluate your level of expertise, as this will save you from wasting your materials.
Remember that you're going to need a lot of space if you're going to take on this project – you can use your garage if it's large enough, if not maybe consider using your backyard.
Lastly, the materials for building quality cabinets don't come cheap, so unless you don't mind redoing everything over and over again, which can result in you spending twice the amount it would take to buy the cabinets, you have to be extremely cautious throughout the entire process.
Important Things To Consider Before Building Your Kitchen Cabinets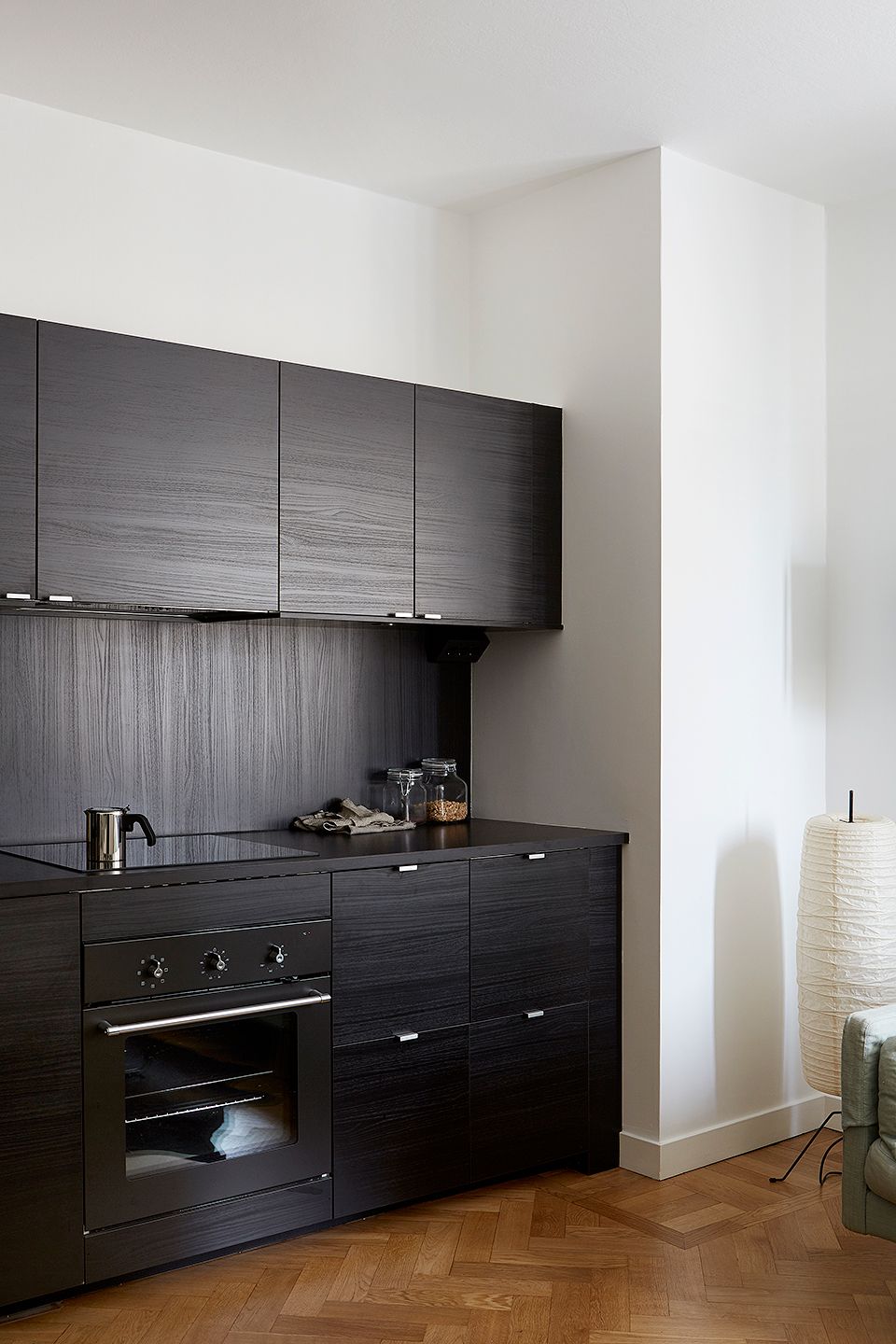 Money, skill, and time are the three most important things to consider as far as any DIY task is concerned. If you happen to have a reasonable budget, a workshop full of all the necessary tools for this job, enough spare time, and intermediate woodworking skills then you're good to go.
The best part about making your cabinets is that it costs fairly less than buying them from retail stores but on the flip side, it's a lot of work to handle. This means that you need to have the resolve to complete the project otherwise, it might be best not to take on this task at all. To get the best results and cabinets that will stand the test of time, ensure to buy only high-quality materials and make correct measurements before starting your cabinet construction.
All things considered, it won't cost you as much as it would if you were to buy your cabinets. A mid-range budget and a clearly established vision of what you want your cabinets to look like are all you need to go on to transform your kitchen.
FAQs
1. How Difficult Is It To Build Your Own Kitchen Cabinets?
Although constructing a framed or frameless cabinet isn't all that difficult, it is, however, a large-scale job that requires a lot of time and effort even for the most capable carpenter. If you intend to build your cabinets, you must have all the tools needed to assemble all the joints, a pocket hole jig for making pocket holes, etc. You must also know how to take proper measurements, and have sufficient woodworking skills.
When you think about it, making DIY cabinets isn't overly complicated as it might seem, since it's really just using wood materials to make box shapes repeatedly. It can, however, get a tad bit tricky when it comes to building the drawer slides, cabinet doors, and drawer fronts so that they fit into the cabinet's frame.
In case you've had no experience building cabinets, you might have to consider talking to an expert to give you professional advice for the complex aspects of the project. You might also need to start by using former cabinet doors and drawers for your first cabinet system or by revamping an old kitchen cabinet carcass. This will help you get a good feel of what the job is like and some basic carpentry skills.
2. What Are The Steps For Building A Kitchen Cabinet?
After considering what the project entails if you're still interested in making your cabinets from scratch. The following are the basic steps to help you get started. Start by picking out the wall space for your cabinets and making the necessary measurements.
With the measurements you've taken, you should be able to create a design sketch of the cabinets you plan to make. While it might seem like a mundane task, this is one of the most crucial steps in the job since it demands a great deal of precision which will go a long way in saving you time and materials.
To build cabinets, you'll need wood glue, pocket screws, a high-quality drawer slide, and a sheet of plywood for the bottom panel and drawer front. These tools are usually available at any DIY cabinet shop. Most importantly, remember that making cabinets is the same as making furniture – you have to be a skilled woodworker if you are to get the job done right and save money.
3. Why Are Cabinet boxes So Expensive?
Not many people are aware of the fact that cabinet-making is a trade passed down from one generation to the other. A high level of prestige and gratification is attached to bespoke cabinets. This, of course, is why a complete cabinet set can go for $20,000 or more.
At times, even factory-made cabinets need a little bit of hands-on work. Since it's actual people taking on such tasks, needless to say, they do have to be paid. This is what leads to the high price of cabinets.
4. Is It Worth It To Buy Expensive Solid Wood Kitchen Cabinets?
Some of the longest-lasting cabinets are made with solid wood, hence you're sure to get the best value for your money. While it can be quite expensive to buy these cabinets upfront, they are extremely durable. This means you won't have to replace them for a very long time.
Even though it can be more expensive upfront, wood cabinets are more durable and won't need to be replaced for years. Ensure that you care for your cabinets properly and they will last a lifetime.
Final words
Cabinets are functionally and aesthetically an essential part of any kitchen. If you have what it takes to build these items in a way you'll be proud of, then go for it. If not, your best bet is to head on down to your local cabinet dealership or shop online.
Want to get the best deals on kitchen and bathroom cabinets? Give us a call right now and let us help you create your dream home.