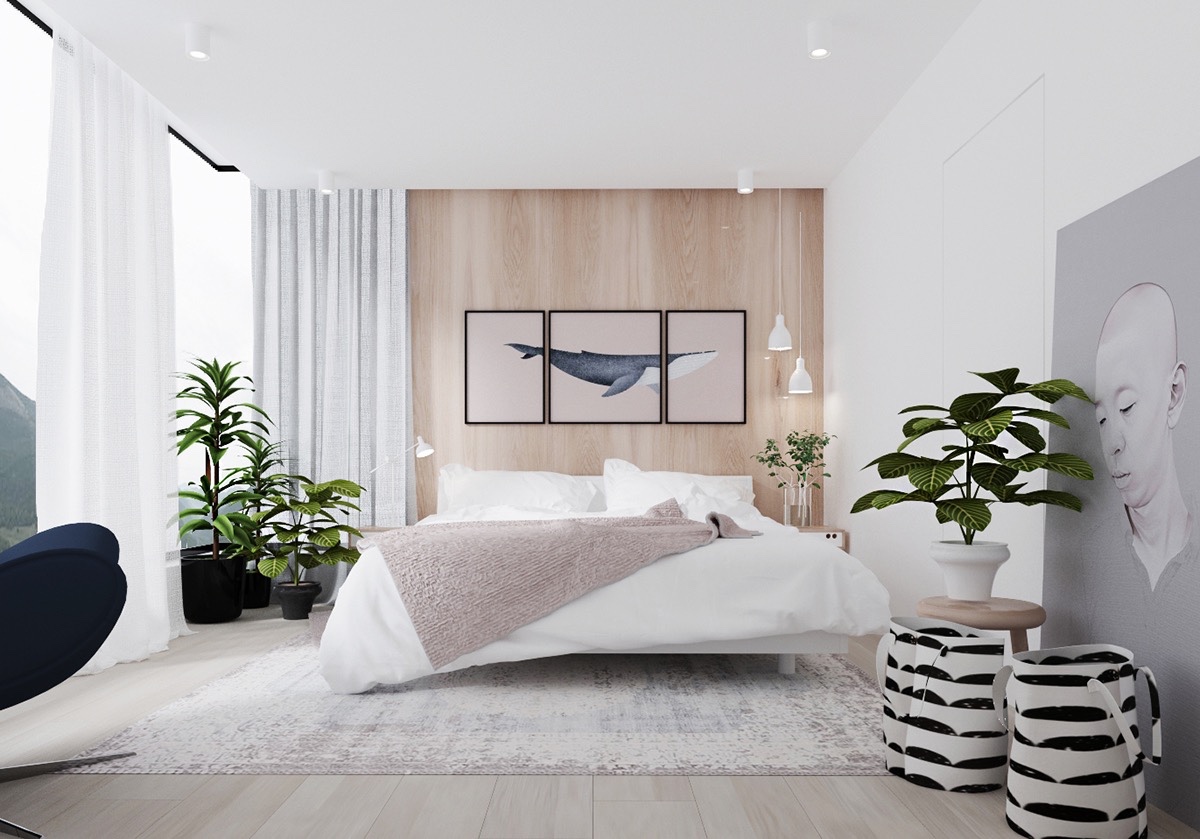 The need to remodel your bedroom arises when you are no longer comfortable with your bedroom's design or if its aesthetics no longer give off good vibes. A bedroom is an essential space in the home, and that's why we have compiled the best bedroom remodel ideas that can turn your master suite into a palace.
Bedroom remodel ideas include painting, textiles, window treatments, flooring, lighting, wallpaper, etc. Bedroom remodeling gives the bedroom an elegant, ageless, dynamic, and sophisticated look. Make little changes here and there to ensure that the renovation reflects your style.
Best Bedroom Remodeling Ideas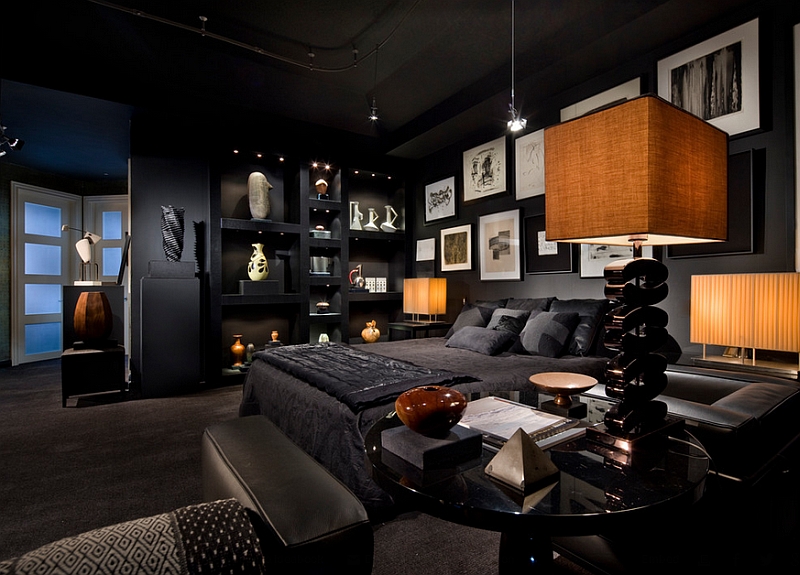 Remodeling a bedroom from boring to magnificent is as simple as adding new lighting or as sophisticated as an artistic accent wall. If you can't lay your hands on your need, worry not! Because that's what we're here for! Our bedroom decorating ideas include bedroom pictures and tips for the ultimate luxury bedrooms. So, you can select the perfect bedroom design ideas to create a tranquil ambiance.
1. Keep It Mildly Colorful
Pick a good color scheme for your entire space. Color schemes are essential in interior design, so choose cool colors that reflect your sense of style. Then select 1-2 additional paint colors to complement your warm earthy colors and add exciting eye-catching touches. Note that simple, timeless, and classic colors always make a bedroom stand out.
If you have a large bedroom, cool colors will do justice to it. These colors have a relaxing effect, and examples are blue-green, most grays, and blue-violet. Small bedrooms would benefit from warm color schemes like neutral taupe, clean white, subdued gray, or soft pink.
Conversely, you could have an accent wall that also serves as a focal point. Accent walls blend your bedroom makeover, especially when paired with a new mattress. Since different colors equate to energy levels, go for something you won't regret.
2. Remodel/Reface Your Bedroom Furniture
Remodel your furniture to match your new look. Refinishing a piece of old bedroom furniture to update its appearance is very simple. You can paint wooden furniture or embellish your bed frame. This is one of the most cost-effective bedroom remodel ideas.
However, if you intend on buying, consider the size of your bedroom. Even if you want three drawers and two nightstands in your bedroom, you may not be able to accommodate them.
In addition, rearranging furniture is an excellent approach to creating a fresh appearance. The dimension of your space will influence how you organize your bedroom furnishings. To maintain your small space, create a distance between your bed and the window.
3. Lighten Up The Room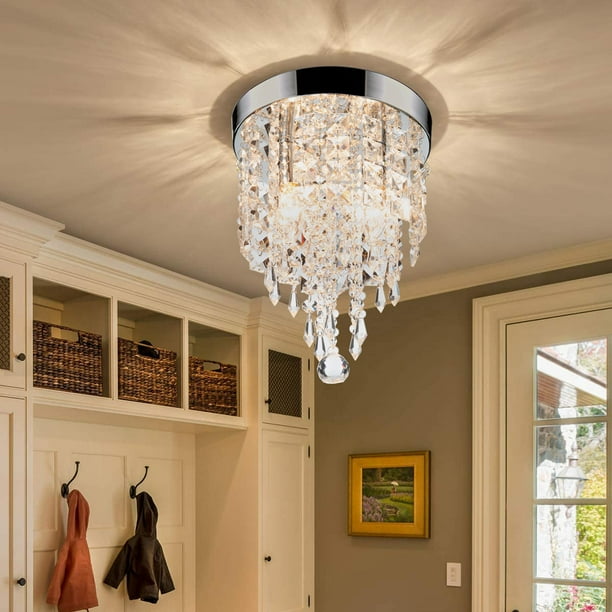 Most house owners concentrate their efforts on kitchen and bathroom lighting. Bedroom lighting is frequently confined to a frustrating switch-controlled light fixture and a bulb on a bedside. Choose a couple of light fixtures to spruce up the space. The light fixture is essential for creating a cozy and bright atmosphere in your bedroom.
Lighting can be ceiling light or recessed lighting. Choose a matching lamp set and place one on your bedside table and the other elsewhere in your room. You can put it on the dresser or a second nightstand if you have one. Consider a collection of light sources rather than a single set-piece.
Begin with the ceiling light. Alternatively, adorn your lofty bedroom ceiling with a chandelier or pendant light. Use the chandelier to highlight the spaces in your bedroom if it has a sitting area. Wire up the wall behind the bed for light fittings that save space and are ideal for reading in bed. Retro light fixtures look great in a contemporary bedroom.
4. Replace the Flooring (Bedroom flooring)
Flooring is a common choice for every bedroom remodel. Consider installing hardwood flooring instead of area rugs. Hardwood floors are an excellent addition to any space, and it gives warmth, safety, and comfort. Hard flooring types like porcelain or vinyl plank should be used in places with much humidity and moisture.
Choose soft surfaces that are comfortable for bare feet. Examples are; carpets or an area rug over wood or laminate flooring. However, install stylish rugs if you think hardwood flooring will make the room feel too chilly. You can also opt-in for engineered hardwood – a stable plywood and hardwood veneer. Broad plank flooring, which comes in solid hardwood, engineered wood, and laminate, gives any primary bedroom a striking luxury appearance.
5. Decorate The Room
Would you like your space to have a personal style? Bedrooms with subtle personalities attract attention and transform the room from a sleeping area to a center of attraction. One approach to guarantee that your bedroom design fosters a cheerful mood is to use home décor. It makes the room feel more like a home—a place where you can relax.
Your personal opinion should reflect in the décor. As a result, use your preferred fabrics, paint color, and bedroom design. If you want to opt for a basic style, limit your decorations to what you need. Decorate your bedside table with a bouquet, candlelight, family photos, and your best piece of art.
Choose brilliant cod orange for your bed sheets, decorative lamp, and bed frame for a vibrant design. Use red and gold as accent colors. Create an alternative pattern or color for the headboard. Bold colors offer a clean appearance.
6. Add Some Artwork
One of the bedroom remodeling ideas for changing the look of a space is to use art. Display the artwork that you cherish so much. Mount a painting or a mirror on an empty wall to add exciting designs to your home. Find a blank wall if you don't have enough space above your bed.
It makes no difference whether they're silked carpets, children's sketches, carvings, or portraits. What counts is how much room you have and how you want to arrange it. Beyond the artwork, a color wheel is quite helpful. For instance, blue and yellow/orange are complementary hues. Blue makes a quiet and serene atmosphere, while yellow adds sparkle. This will assist in bringing the room together.
7. Upgrade The Window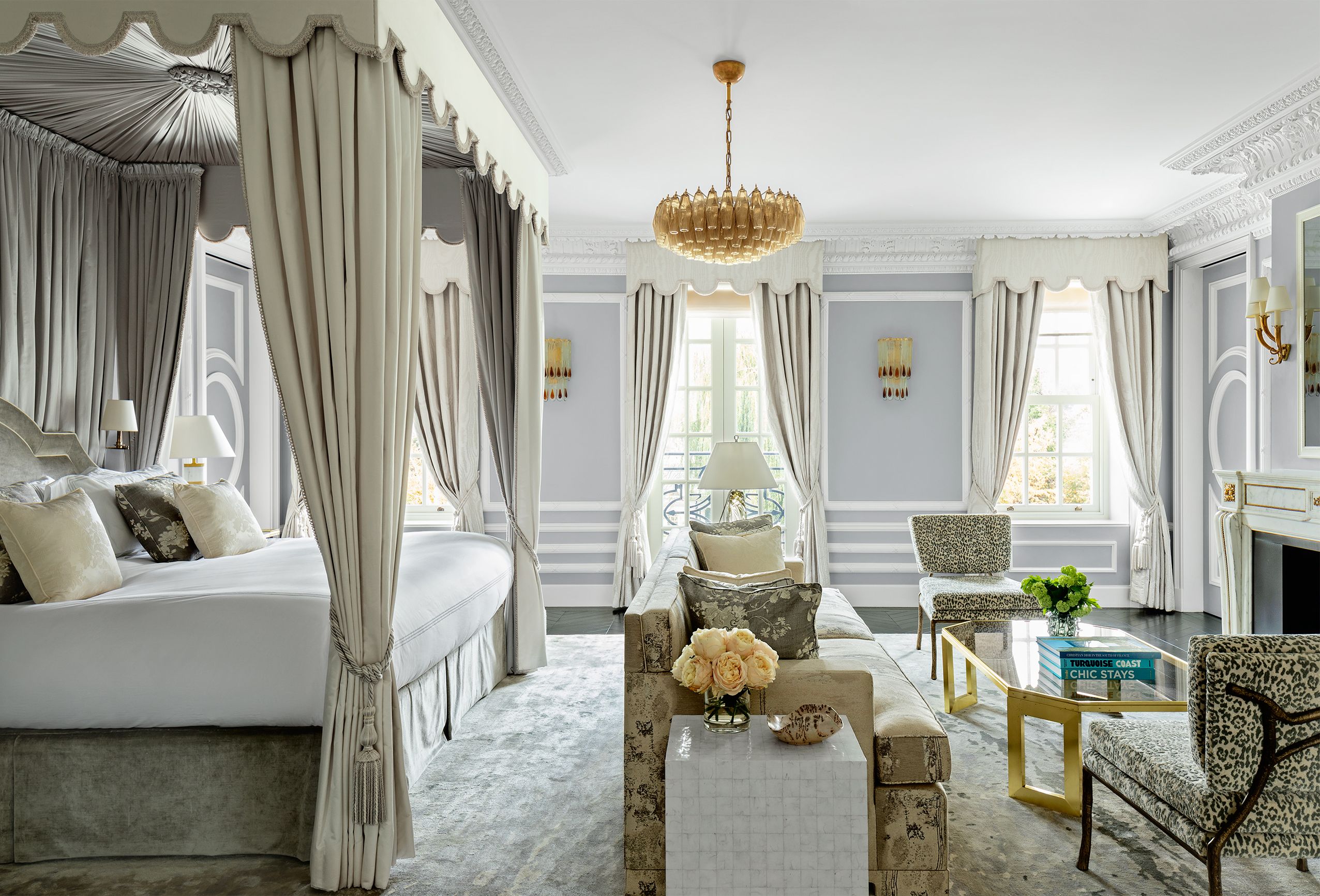 Window coverings are an excellent way to bring vibrancy, texture, and tenderness to a space. They come in various styles, including tones, linens, shatters, and drapes. Opt for a light-filtering soft sheer. You may pair them with thick window shades to limit light and provide the privacy you want at night.
However, the cost of curtains, shades, and blinds varies. White panel curtains are inexpensive, simple, and versatile. Thick velvet or cotton in warm hues can do the trick if you want drapes that hide the early light but don't seem too heavy.
As a result, you must first determine which window coverage you need. Remember to pick colors that complement your room's concept and match the color of your bedsheets to the color of your curtains.
8. Remodel Into A Master Bedroom
A master bedroom is superior to a regular one. Stunning features like lounging space, bamboo window shades, canopy bed, and spa-like bathroom will turn your space into a master bedroom.
Create a walk-in closet, master bathroom, and sitting room in your master bedroom design. In your walk-in closet, store all your unique apparel and stuff that you wouldn't want in your bedroom. They help you keep things organized and ensure that the master bedroom is constantly clean and tidy.
In addition, create a comfy chair lounge and a sofa in your reading area. In your master bedroom, you may even install a wet bar, fireplace, or coffee bar for chilly mornings. Incorporate a good-sized closet and makeup vanity in your master bedroom ideas.
Lastly, those who have blue bedrooms always get more sleep due to its calming effect. Bright colors may boost your mood, but they will keep you awake at night. Though, we recommend you use master bedroom colors falling within the neutral range. Use them as highlights throughout the room to lighten it and provide a sense of passion, a vital aspect of a romantic bedroom.
Frequently Asked Questions
1. Why Remodel Your Bedroom?
The fresh style of the bedroom says a lot about the home. A bedroom remodel makes your room look more appealing, comfortable, and functional. A newly remodeled bedroom may provide enormous satisfaction.
2. How Do I Remodel My Small Bedroom?
Reduce clutter to make the room more spacious. A clean room is also essential for having sweet dreams. In a small bedroom, reduce the furnishings. To make the floor spacious, buy equipment with legs rather than one level with the flooring.
3. Will The Size Of A Rug Affect The Room's Design?
The size of an area rug can significantly impact the overall look of the space. A small rug might make the room feel cold, and a rug too wide for the space might make it feel smaller. The right-sized area rug will provide comfort and balance to the space, making it ideal for entertaining.
4. What Is The Average Cost Of A Bedroom Remodel
The average cost of remodeling your master suite is $8,000. However, the cost can often be lower or higher depending on certain factors, including the size of your house, the design, and the cost of wiring or replacing HVAC.
5. What Is The Best Color For A Small Bedroom?
When it comes to bedroom color schemes, white and neutral are often the most fantastic choices for decorating tiny spaces, and this is because the colors are soothing and pleasant.