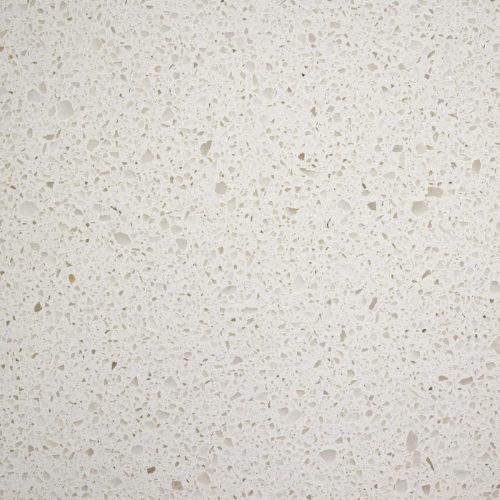 There are three features everyone wants to have when considering countertops and they are durability, stain resistance, and a ton of color options. This is why the majority of homeowners have quartz countertops on top of their lists.
This article will open you up to the world of quartz countertops and show you some relevant maintenance ideas, cost, and color options when you decide to choose one. If you are still wondering if this gorgeous material will give your kitchen the sophistication it deserves, then you need to follow me through this article.
What is a quartz countertop?
Basically, a quartz countertop is a countertop that is made of quartz. Well, that definition doesn't 't do any good, so the better question would be, "What is quartz?"
Quartz is one of the most common and hardest minerals and natural stones on earth and has seen great usage across several industries, of which countertops is one. The natural stone is composed of silicon dioxide (silica) and SiO2, with variations in terms of color, luster, and strength.
Quartz is a major constituent of sandstone and several other rocks. It appears in masses as bloodstone, chalcedony, agate, jasper, etc., or in crystals like amethyst, citrine, rock crystal, and many others. Quartz can appear from colorless to a variation of colors ranging to black.
How are quartz countertops made?
To turn this amazing material into something we can all use within our homes, quartz countertop manufacturers decided to add some other ingredients to give kitchen countertops the durability, heat resistance, and beauty you now gush over at kitchen showrooms.
To create a quartz countertop, resins are combined with ground quartz and poured into a slab to give it the look of natural stone but with more durability, making it harder to break or crack.
Quartz doesn't only look a lot better than several other natural stone countertops, it is also much easier to maintain. The quartz counters are 90% ground quartz with around 8% polymer resins. What this means is that you do not need an additional sealant to make them scratch-resistant.
Note, however, that there is a difference between quartz and quartzite. If you are planning a kitchen remodel in Cleveland, you want to ensure that you avoid quartzite as it doesn't offer the same level of goodness and durability that quartz offers. This is because quartz countertops are made with ground quartz mixed with pigment and resins. Quartzite, on the other hand, was solidified naturally by intense heat.
Natural quartz countertops color ideas
Quartz is a natural stone, which means that it comes in a naturally colorless form. However, since the material is mixed with pigment and resin, quartz countertops now come in a variety of colors and designs. You can check out loads of available colors here to see which one resonates with you the most.
Some color schemes that can be found for quartz countertops range from solid to boldly patterned designs with veining.
To further interest you, the installation of quartz counters is made easier since the slabs have a uniform pattern and color scheme. The only known difference between the appearance of one quartz countertop and another is the granule. The bigger the granule, the busier the pattern.
How do you maintain quartz countertops?
Quartz countertops are low-maintenance materials. As mentioned earlier, they do not require additional laminate or polymer to become stain-resistant. An engineered quartz countertop is built with resin, which naturally expels dirt and oil stains.
Quartz countertops have a polished finish, which makes them easy to clean. All you will ever need to maintain the solid surface is to regularly rub down the surface with mild soap and a non-abrasive cloth.
Quartz may be stain-resistant but not heat-resistant. Be careful with placing hot pots and plates on them. Also, choose not to clean the surface with harsh chemicals as these can lead to the weakening of the once durable kitchen countertop.
To be on the safer side, it is advised that quartz countertops should only be used indoors. If there is ever a need to take them outside, ensure that they are properly protected from the extreme heat of sunlight. Quartz countertops were not built for outdoor use.
Most manufacturers claim that their quartz countertops are properly sealed and can take up to 400 degrees of sustained heat. However, it has been studied and proven that the main factor that leads to a crack is not the heat per se but the sudden change in temperature.
Top pros and cons of quartz countertops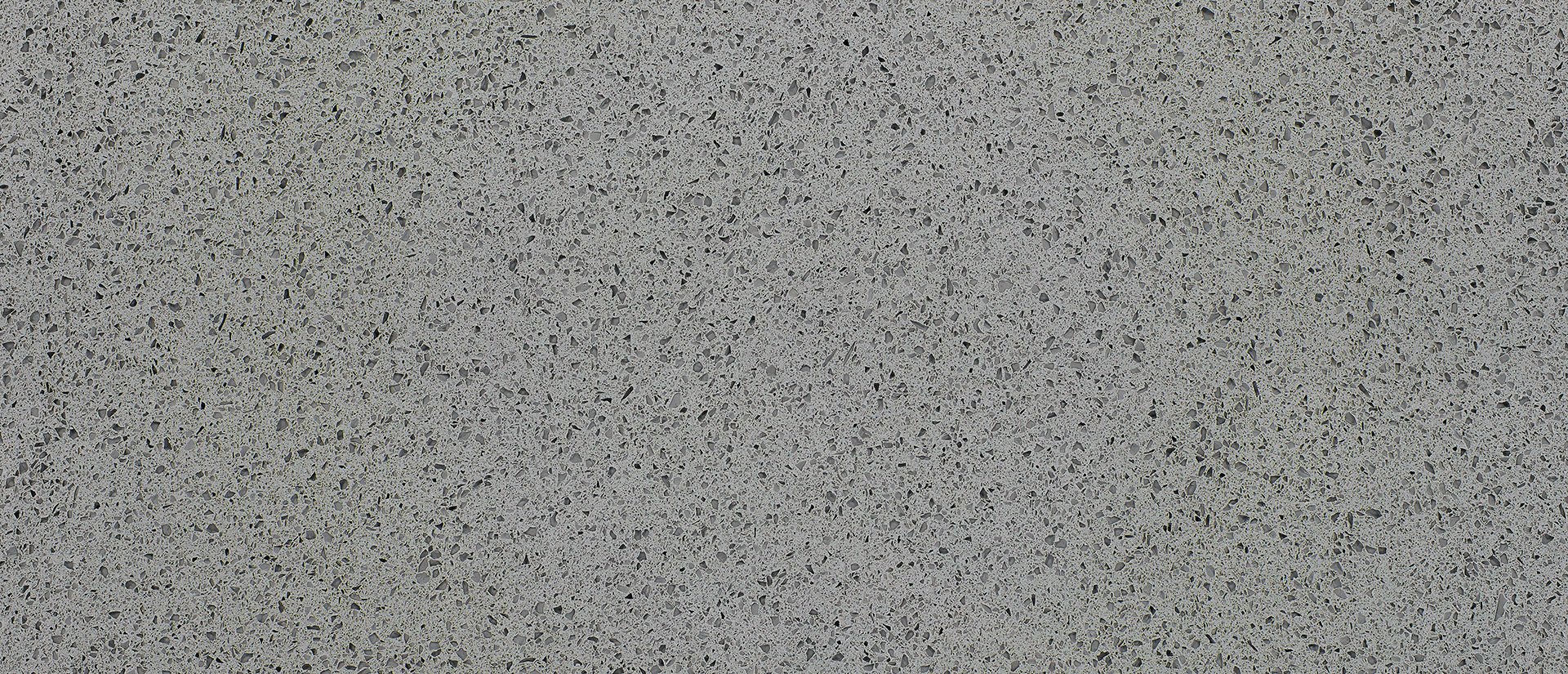 Before choosing new countertops for your home, you should be sure what benefits you stand to gain as well as the possible downsides that come with them. Below are some of the top pros and cons of quartz countertops.
Pros
Easy to clean
Durable
Stain-, mildew-, germ-resistant
Heat-resistant to a reasonable degree
Doesn't require staining and resealing
Eco-friendly
Cons
It is prone to cracking if exposed to frequent temperature changes
It is somewhat pricey
It is not as hard as several other types of stones, including granite and concrete.
Quartz countertops cost
From buying them and having them installed in your space, these stones may cost you some money. However, for the beauty, sophistication, and ease they bring to your home and the remodeling process, they are very well worth it.
Quartz countertops can vary in size, appearance, shape and several other factors and these factors affect the prices. However, a general price range for buying quartz on a per-square-foot basis can range from $50 to $200, depending on the quality.
How to choose the best quartz for kitchen countertops
When it comes down to choosing the best quartz for kitchen countertops, a few factors need to be considered. Before considering these factors, you need to compare a few quartz samples with the backdrop of your home (walls, cabinets, sinks, lighting, and more).
When you are satisfied with one of the samples, the next step would be choosing one of the designs that best fit your style, using these factors:
Thickness: The thicker your kitchen counter, the lesser seams you will need. Most countertops are within the range of half an inch to one and a quarter inches. If you have a big cooking space but still intend to maintain a thin countertop, then you have to opt for more seams.
Edge profile: The edges of your countertop further enhance the final outlook but also add to the actual cost. You can opt for chiseled edges or a softer round edge that helps the space stand out. Rounded edges also reduce the chances of cracking at the edge.
Design details: Whether you are going for wood, marble, concrete, recycled glass, or any other minerals out there, the design of your countertops can change the entire appearance of your kitchen or bathroom spaces. Consider choosing quartz countertops that align with the backdrop of your home.
Seams: The longer you want your countertop, the more seams it will require to keep the sections together. To keep the seams invisible, opt for darker shade quartz. This is because they are completely visible on countertops with obvious veining, multiple & bright colors.
The difference between quartz and granite countertops
When it comes to choosing a countertop for your new home or during a remodel, there are so many options to choose from. You have granite, wood, concrete, marble, non-porous recycled glass, and solid surface countertops. All these materials have their perks and downsides and are preferred by different homeowners depending on their sense of style and needs.
To place quartz side by side with granite countertops, we will say that both materials are a blessing to homeowners and designers. To clearly define and state their differences, we will look at three (3) of the most important features below:
1. Hardness
When it comes to solidity, you can expect granite to be more durable than quartz. This is because granite is a 100% natural hard stone. It is cut down and polished to be used in kitchen and bathroom spaces. Quartz, on the other hand, is around 90-95% natural hard stone that is ground and joined together using resin binders. It is also very durable but in comparison to granite, it offers a little less hardness.
2. Appearance
Quartz wins in terms of appearance as it gives you the advantage of customizing to your taste. To achieve a less shouty pattern, the stone has to be ground into very tiny granules. Granite doesn't give you that much of an option.
The material doesn't go through any special process asides from cutting and polishing. What this means is that you have to thoroughly comb the market to find one that matches your home or design idea.
3. Maintenance
Quartz countertops are low-maintenance countertops. The slabs don't require any form of staining, sealing, or resealing. All you have to do is clean it out properly with mild soap and water and you're good to go. With granite, you will need to continually clean the surface as oil stains can linger on the surface than expected.
Professional advice: If you go with the granite option, ensure that you take the countertop out for staining and resealing at least once every year.
Feel free to send us a message or give us a call whenever you have concerns about your quartz countertops. We are more than glad to discuss this with you.
Final words
If you are working on a kitchen remodel in Cleveland, your countertop choices will play a huge role in the overall outcome. With quartz countertops in your space, you can rest assured you will get the strength, ease, and sophistication you need.
Go for the best quartz countertops in Cleveland, Ohio today, and never have to worry about sealing, staining, cracks, and dull looks. We will also offer you services ranging from home remodeling (countertops and cabinet installation) and kitchen and bathroom design. Reach out to us today and let us help you create a home for the future.