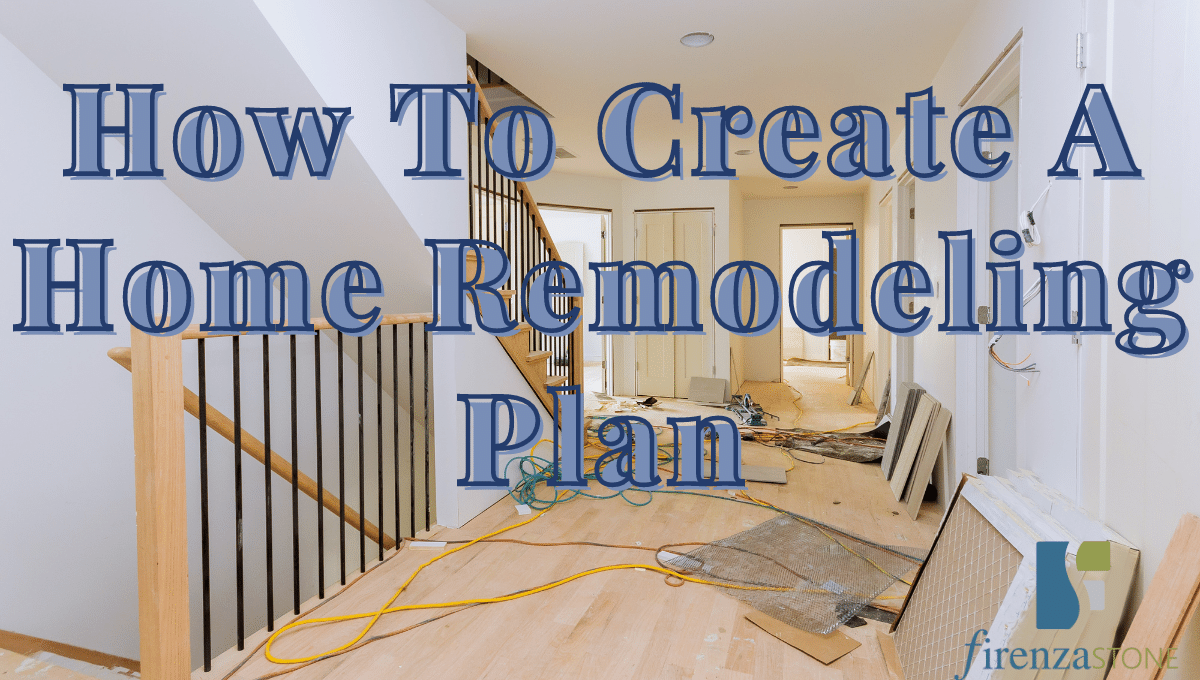 If you've ever considered a home remodel but don't know where to begin, we understand, and we've got you covered. A whole house remodel project is not for the faint-hearted. But it can be extremely rewarding if you plan ahead. A good home renovation plan may save you time, money, stress, and frustrations.
According to Comfy Living, 80% of houses in the United States are at least 20 years old and need detailed remodeling and improvement. Whether your house is that old or not, you might just need some improvement to bring it back to life. Continue reading to see how you can construct the ideal planning process.
How To Plan A Home Remodel Project
Below are some home remodeling plans and ideas. Use them to decide how to arrange, focus, and create a precise home project plan to help you decrease stress while maintaining your budget and schedule.
You might also want to see: How Much Does a Kitchen Remodel Cost?
1. Track And Study Your Living Habits
How long do you stay in your space? This may appear weird, but set aside a day to monitor your daily routine. Make a plan for how you intend to use your house. You may note where the sun shines during the day. And determine how it influences the illumination in each area.
It is crucial to map out your house because it helps determine how you intend to use it. Also, it assists in identifying your budget.
2. Have A Clear Project Plan
Why are you undertaking this project? Before the remodeling project begins, it's crucial to establish your final aim. There are a few reasons for home remodels. One of them is that many homeowners try to raise the house's resale value.
Whereas others just need to update the house with trendy touch-ups. However, examine your surroundings as you plan the forthcoming remodel. Which project will yield a decent return on investment? Note that the most profitable whole house remodels are those that add value to your property.
Furthermore, while planning your remodeling process, consider which project you can safely complete on your own. And identify the ones that'll necessitate hiring a contractor. DIY projects are an excellent way to save money. But be honest with yourself about your capabilities. It's not worth it to make a mistake that will cost you additional time and money to correct.
3. Determine The Size Of The Project
What percentage of the house are you planning to remodel? Will you remodel a room, or would you rather have a whole home remodeled? Would you prefer a kitchen renovation? Are you ready to work with your current space? Or would you need to add a room or an additional story?
If you decide to expand the entire house, check whether your municipality requires secure permits. Of course, your bank account will determine the answers to all of these questions.
See also: How To Plan A Kitchen Remodel
4. Identify Your Style And Design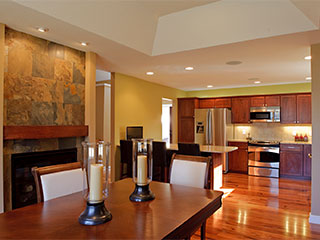 Everybody has a distinct aesthetic they wish to express in their new space. However, disagree with everyone's opinion in the home. Instead, choose something that will last. Your choice of kitchen and bathroom cabinets will also tell on the overall cost and beauty of your home, so you might want to consider working with a home remodeling company that offers both quality and affordability.
Choose a design that is not so popular, so you wouldn't have to renew it again in three years. Also, don't opt-in for customized light fixtures or built-in cabinets that you can't resell later. There are several styles to pick from, such as rustic, industrial, or modern.
5. Hire An Ideal Contractor
Next on our home remodeling guide is to hire the best contractors. Don't just employ a contractor based on cost estimates. Instead, consider their years of experience. Hire contractors who are well-versed when it comes to the whole house remodels.
Also, review their contracting license. This ensures that the contractor has undertaken all the necessary procedures to become certified in that field. Not only that, requests for testimonials or call references. Furthermore, a reputable contractor will never demand full payment first. And the Better Business Bureau advises against it.
However, remember to discuss payment before the project begins. In certain circumstances, most homeowners pay a bit more to find someone they are comfortable working with.
6. Figure Out Your Budget And Stick To It
Everything regarding a whole house remodeling project, from the size, design, and luxury, depends on your budget. So, the most critical decision to make throughout your remodeling process is how much money you are willing to invest. Therefore budget for building materials, permits, labor, or cosmetic touches.
Besides that, ensure to allow some wiggle room for unexpected costs. By unexpected costs, we refer to electrical work or changes in structural projects. Also, don't forget incidental costs. Examples are eating at restaurants while your kitchen is under renovation. Or staying in a hotel for a few nights or the expense of establishing a renovation-free zone.
With these in mind, create a budget that matches your goals. However, go for a home equity loan if you need to fund your home remodel investment. Though, your newly remodeled home will serve as the collateral. Lastly, collate cost estimates from multiple contractors to determine the best price.
Consider choosing the best and most affordable countertops and flooring options to further enhance the overall appearance and reduce the cost of the entire remodeling project.
You would love to learn about the 8 Gorgeous Bedroom Remodel Ideas For Every Home
7. Build A Project Timeline
After considering your budget and contractors, now is the moment to develop a project schedule. This will serve as a framework for the work ahead. Though, the contractor will be the one to determine the actual timetable. To select the desired start date, draw conclusions from the date you want the task done.
Meet with your contractor to decide how long each phase of the project will take. Typically, structural projects like the roof or electrical work must come first. Also, it is crucial to evaluate the climate. Schedule jobs that need outside access on days with the most excellent forecast outlook. Then, consider variables like air conditioning or heat on days when the power is turned off.
8. Make Plans For Waste Removal
If you plan for a large project, there'll be demolition in the renovation zone. So, discuss waste removal arrangements with your contractor. This is to prevent leaving drywall, nails, and other garbage on your house. During the process of planning, ask your contractors if they will arrange for the renovation waste disposal.
Renting a dumpster is usually the best option. And this is because it saves you from making several journeys to the landfill and allows you to clean as you go. With a dumpster on your property, you or your contractor can dispose of everything in one location while working and let someone else worry about taking it away.
Learn some of the most important Facts About Bathroom Remodeling.
FAQs On How To Create A Home Improvement
1. Which House Upgrades Increase Value The Most?
Most homeowners know that the whole home renovation will boost the value of their house. Though it depends on the type of house you own and to whom you're selling. Overall, the following house improvements may add substantial aesthetic, and financial value to your property.
House remodel that increase the home's actual square footage.
Home renovation to create an open floor plan.
Exterior home remodel that improves your home's curb appeal.
Complete kitchen renovations using high-quality materials and space layouts.
Renovations to the kitchen, including new fixtures, cabinets, and countertops.
Installing energy-saving appliances in the whole house.
A bathroom remodel that includes new fixtures and improved aesthetics.
Upgrades such as a new roof or cladding to minimize maintenance requirements.
Moving out the old furniture and installing hardwood floors.
Lighting fixture renovation projects.
Are you ready to start planning your next home improvement project? Please contact us to talk with a member of our team!
2. When Is the Best Time to Begin a Home Improvement Project?
Various factors determine the time to begin your whole house remodel project. Overall, the optimal timing is whatever is most convenient for you. You may opt to arrange your remodel project when it has the most negligible impact on your lifestyle and daily schedule. Interior renovations, such as a kitchen or bathroom makeover, may be completed yearly because the weather doesn't affect them.
However, you can carry out exterior home improvement projects in the fall, winter, or spring.
3. How Long Will It Take to Remodel My House?
Each remodeling job is as distinct as our client. Hence, we will offer you a timeframe for the remodeling process at your initial meeting with our team of experts. Also, we will enhance and specify the features of your project as the process progresses.
4. What Should Be My Budget For A Whole House Remodel?
The budget for your whole house remodel depends on the project's size and heavily relies on the cost of materials and lots more. At our company, each project is unique due to the existing structure, project size, and the wishes and demands of each customer. One of the most effective methods to construct a home remodeling budget is to plan out all you need to achieve.
After, plan with a competent contractor. Once you've met with a contractor, acquire a quotation for each job and prioritize them. Then, you may create a thorough budget, starting with the project you want to do first. Our contractors will be delighted to answer any questions you have about the price of your project.