There's no fixed price for remodeling a 10×10 kitchen, and that's because of factors like style preferences, materials and appliance choices, cabinet, flooring, and countertop options.
You can't put a standard figure to it. However, we have created a complete kitchen remodel cost breakdown depending on the above choices.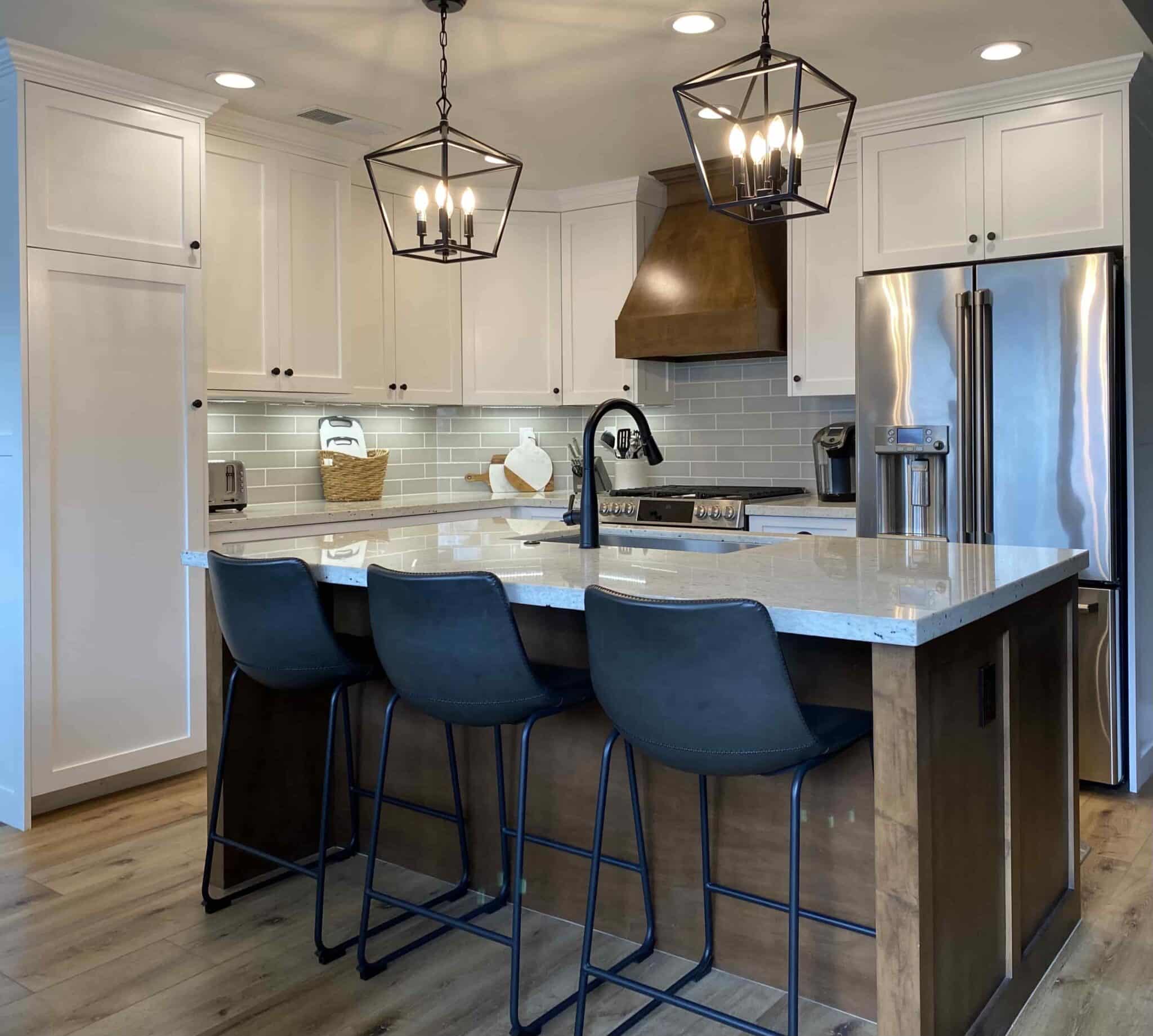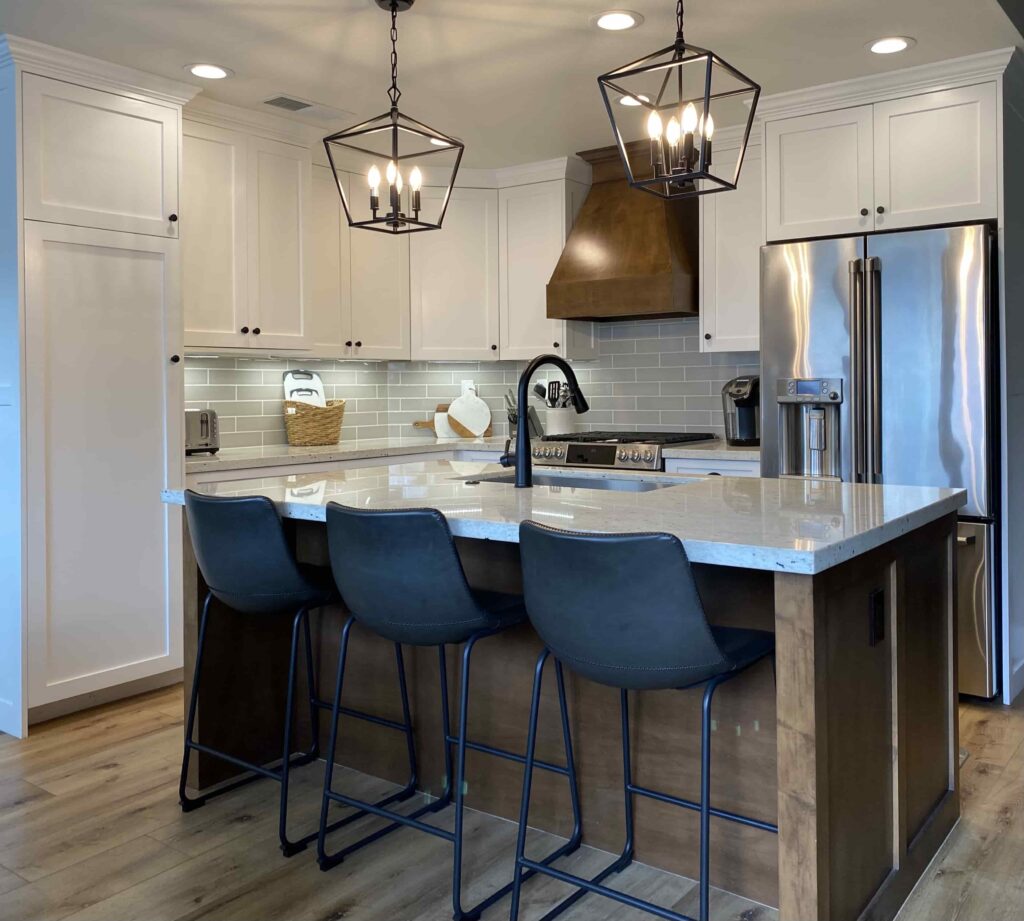 First, consider the factors that may shoot the price up or bring it down for you.
Factors Affecting Average 10×10 Kitchen Remodel Cost
Don't jump in headfirst when remodeling your 10×10 kitchen without carefully reviewing these factors.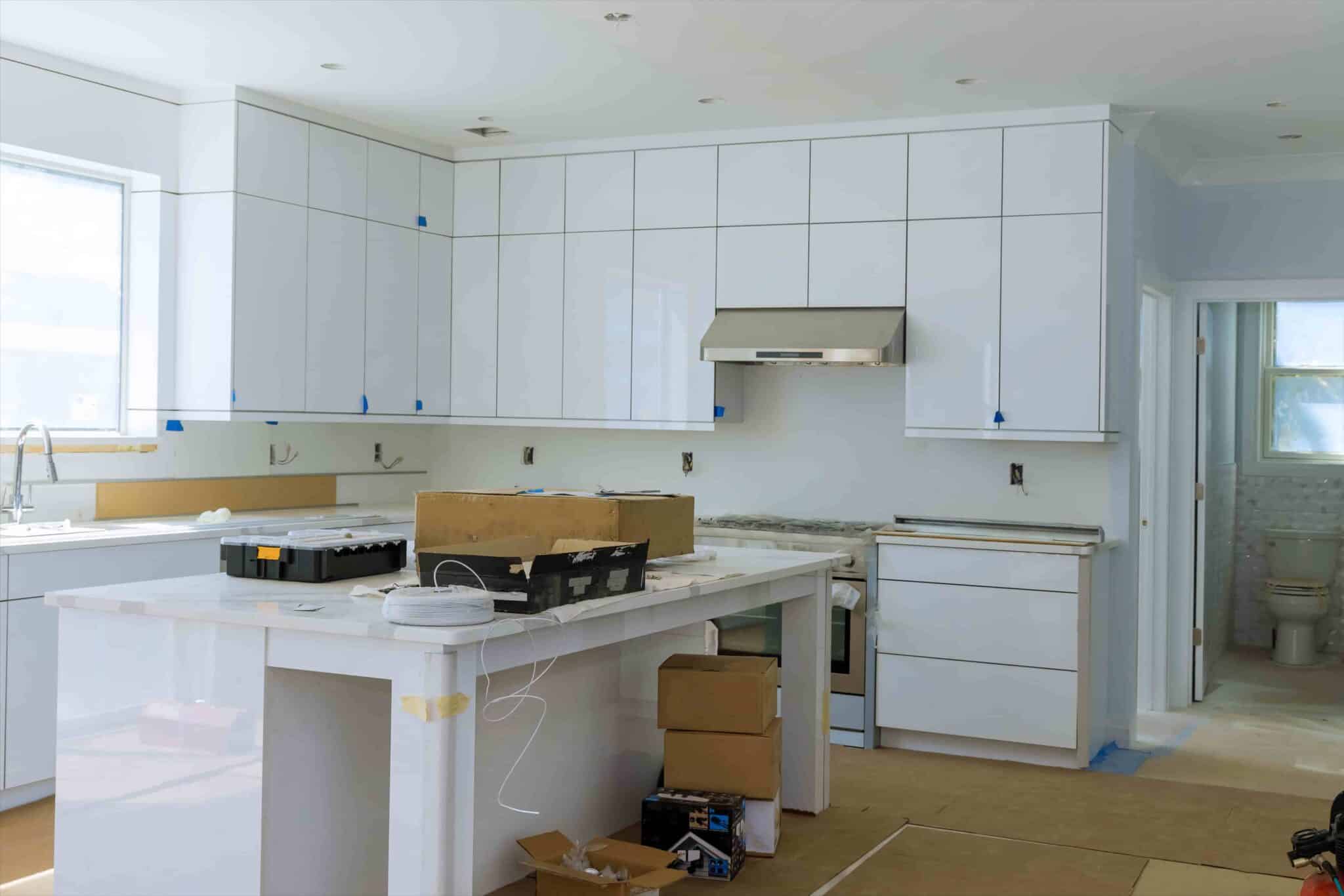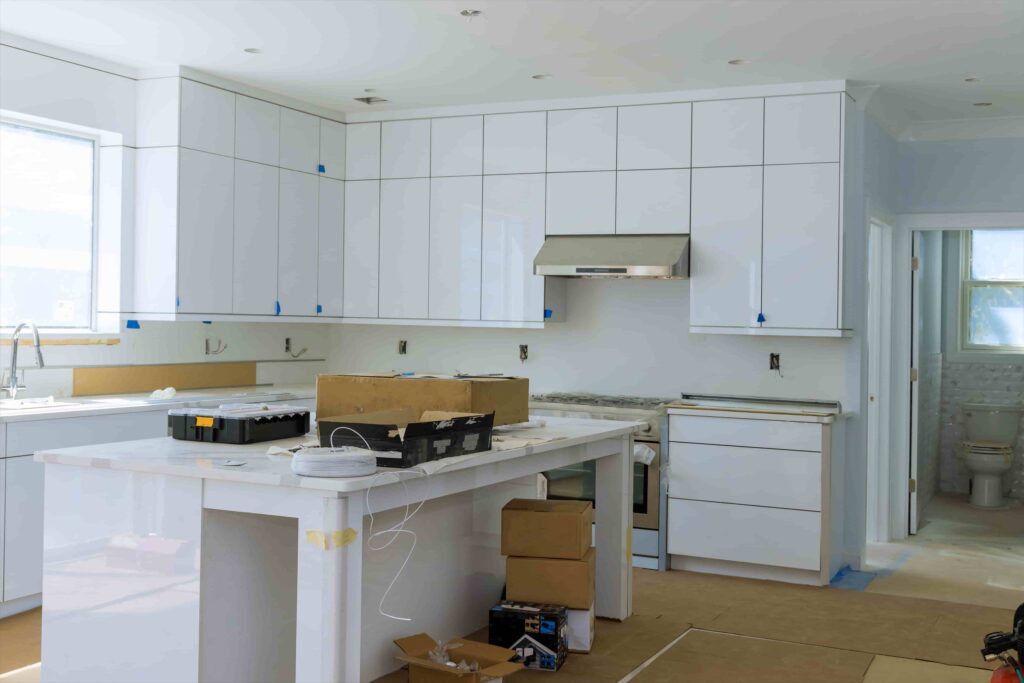 1. Scope of the project (cosmetic vs. structural changes)
Specific structural changes may need to be done depending on what you want to achieve with the remodeling project. Some of these changes include the following:
Wall demolition and modifications
Flooring adjustments
Electrical and HVAC considerations
Window and door modifications
Structural reinforcements
Plumbing reconfigurations
If any of these changes apply to your kitchen remodeling project, expect a slight jump in the remodeling budget.
2. Quality of materials and finishes
The material you choose for flooring, kitchen cabinet, backsplashes, and countertops can increase or reduce the cost. Cheap materials won't help you; you'll only pay more for repairs and maintenance in the long run.
3. Kitchen layout and design complexity
The layout of your kitchen can increase the overall cost of the project. For example, if you have a U-shaped 10×10 kitchen layout and want to convert it into an L-shaped kitchen layout, it would require structural changes, plumbing, and electrical adjustments. You may also need to pull down a wall, change cabinetry and countertops, and add a kitchen island.
4. Labor and contractor fees
Surely you would like to hire a professional to do the job to guarantee an excellent result. The cost of hiring an expert for a 10×10 kitchen remodel can vary depending on factors like the contractor's experience, reputation, and option of a warranty.
5. Geographic location
The location of your home affects things like:
Regional building codes and permits
Cost of living and labor
Utility connections and infrastructure
Accessibility to resources and logistics
Availability of contractors
6. Permits and regulations
Permits cost differently in different states and cities and can influence the kitchen remodel cost and plan. You can make inquiries before setting out to remodel your kitchen or speak with a trusted kitchen remodeling expert to know how much it costs in your state.
7. Unforeseen expenses
Whether building a new kitchen or remodeling an old one, you will likely run into certain unexpected circumstances. While you may not experience this challenge, it is realistic to prepare for it, as it can increase the cost of kitchen remodeling.
Average Cost Ranges for a 10×10 Kitchen Remodel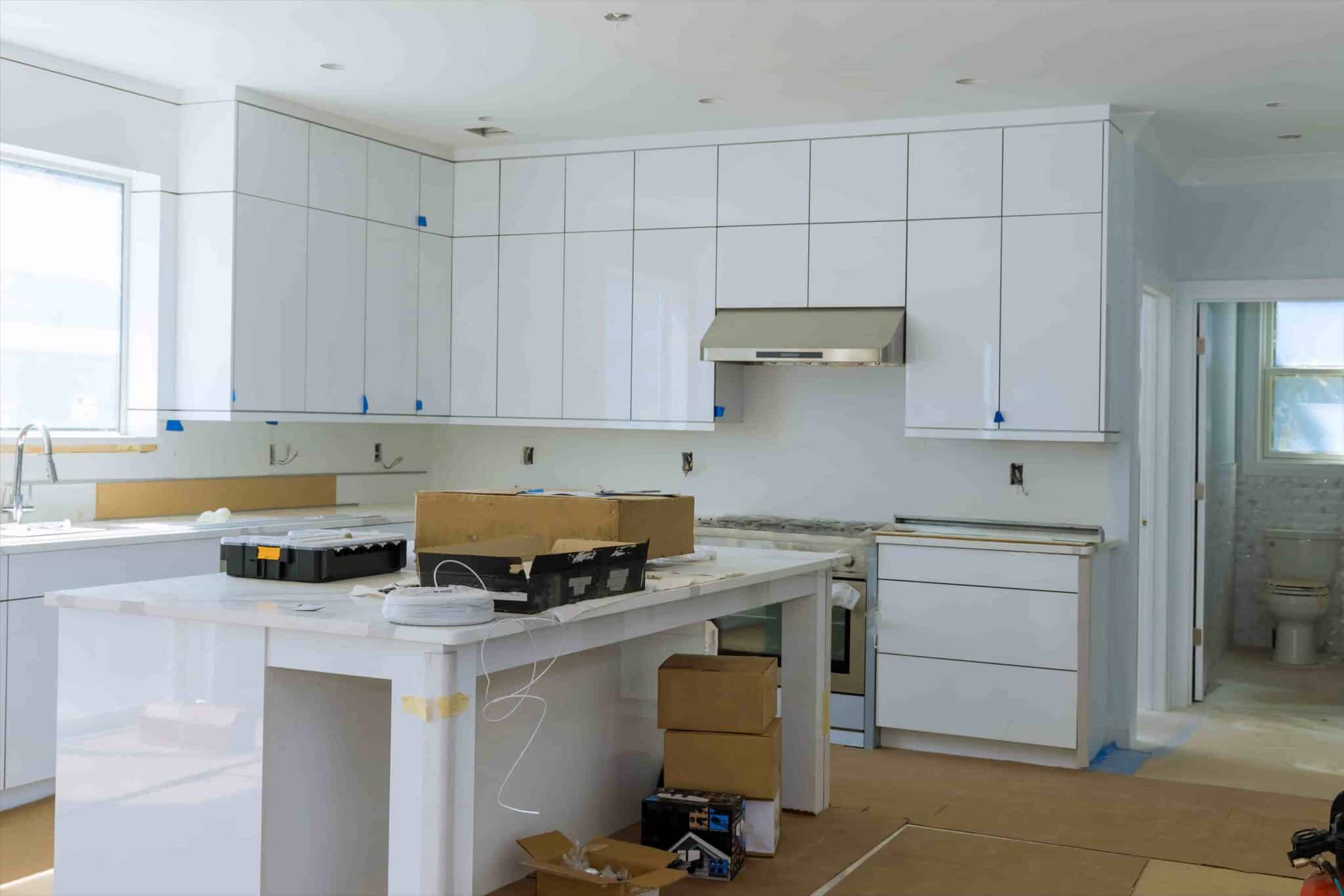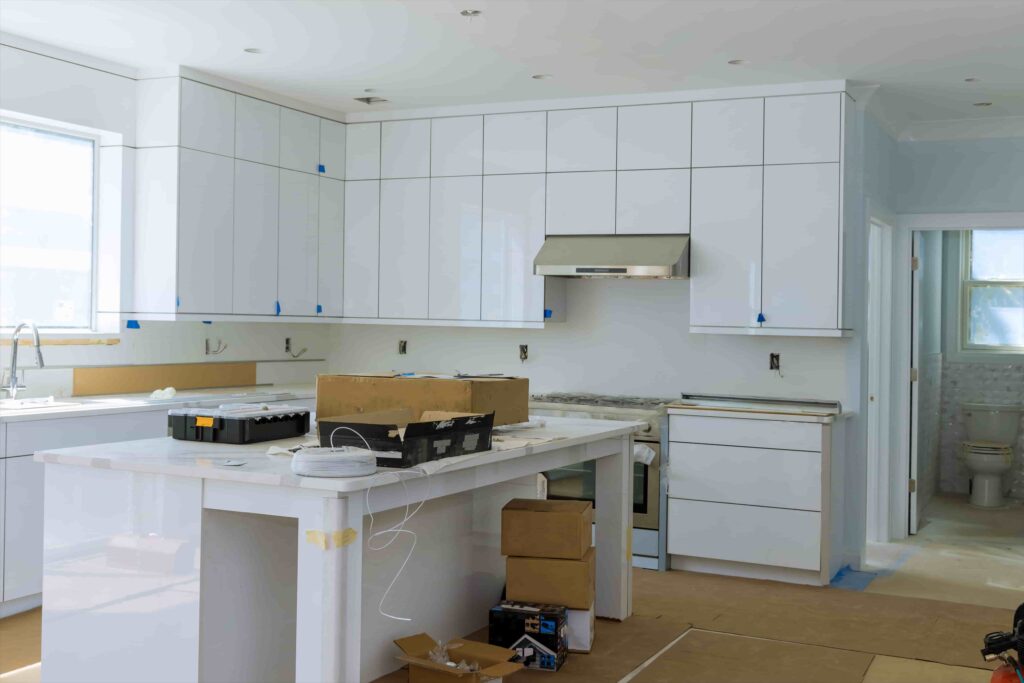 Do you want a basic, average kitchen design, or you'd rather go for a luxurious kitchen? As mentioned earlier, this can affect the total kitchen remodel cost. Before starting the project, here's How To Plan A Kitchen Remodel
Below is a cost breakdown of what you should expect if you go for any of the options below:
Basic kitchen remodel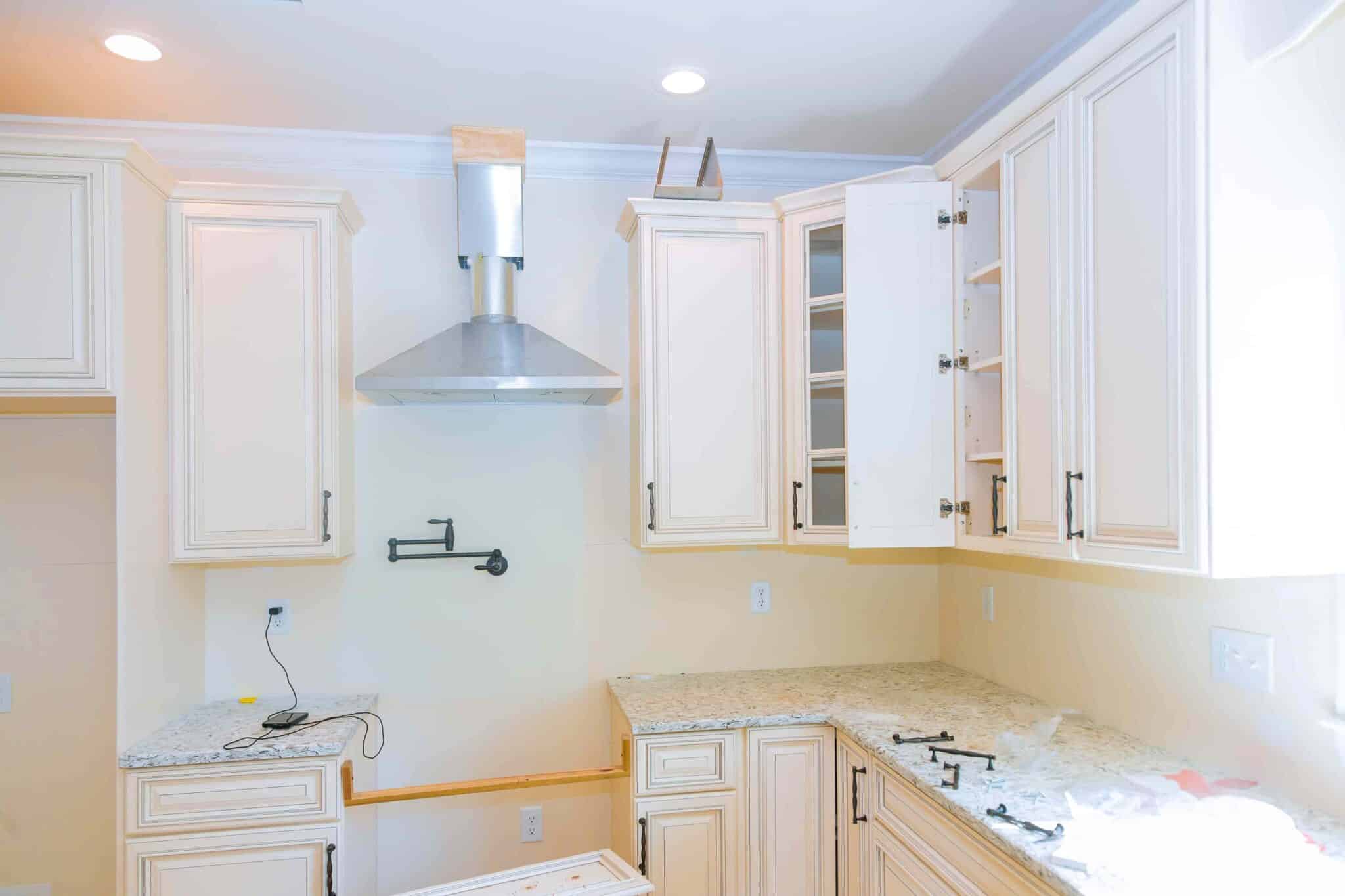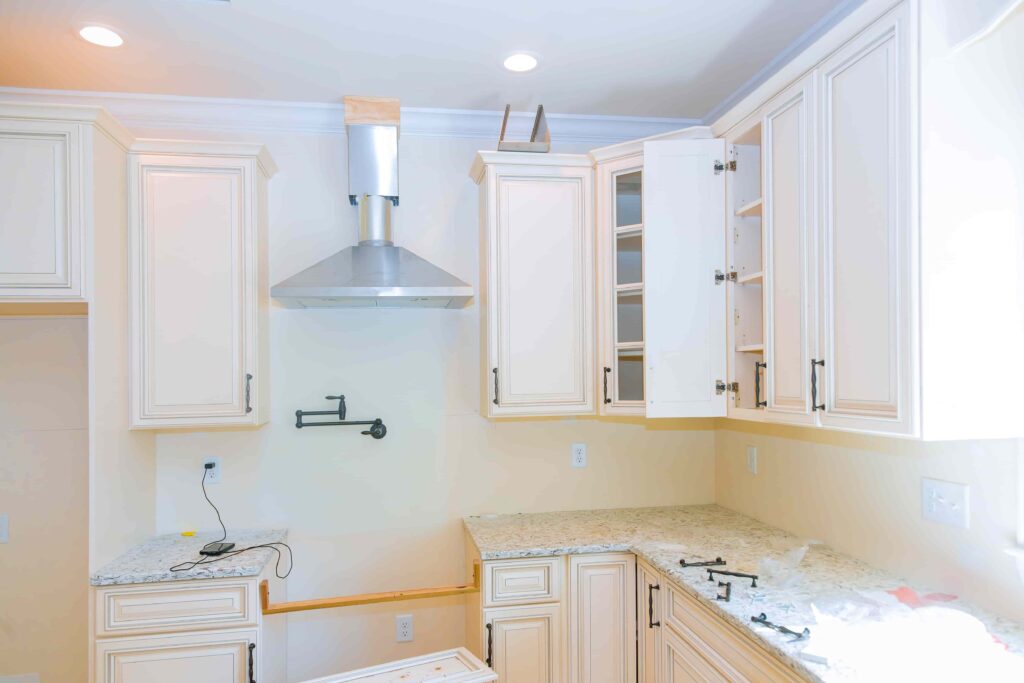 You may want to see 13 Ridiculous Kitchen Design Mistakes To Avoid
Cabinetry and storage: If you opt for a basic kitchen remodel, don't think of buying new cabinets. Refacing your old cabinets costs less than buying new ones. Replace whatever is unsalvageable but stick to a cabinet remodel for most of them. This should only cost around $210 to $750 compared to $499 to $3,599 to buy new ones per linear foot.
Kitchen countertops and backsplash: You can opt for budget-friendly countertop materials like butcher block, laminate, and tile. These options will look stunning and save you money. They can range from $35 to $100 per sq ft, compared to natural stone materials ranging from $60 to $200.
Appliances: If all your appliances still work, you can retain them or buy entry-level appliances, including a refrigerator, stove, and dishwasher.
Flooring: For a basic 10×10 kitchen remodel, choose a budget-friendly kitchen flooring material like vinyl, linoleum, or inexpensive tile. These can cost anywhere from $2 to $10 per sq ft compared to $8 to $30 for high-end materials like natural wood, natural stone, and some engineered materials.
Lighting: You can install basic overhead and possibly under-cabinet lighting to save cost instead of opting for chandeliers and recessed lighting that may require ceiling reconfigurations.
Plumbing and electrical: With a basic kitchen renovation, you may not need to change your plumbing if you're retaining your old kitchen features like the faucet, sink, and dishwasher.
Note that a 10×10 kitchen is 100 square feet, so discuss the cost and plan your budget with your kitchen designer before embarking on the project. The final cost for a 10×10 basic kitchen remodel should range from $10,000 to $25,000.
2. Mid-range kitchen remodel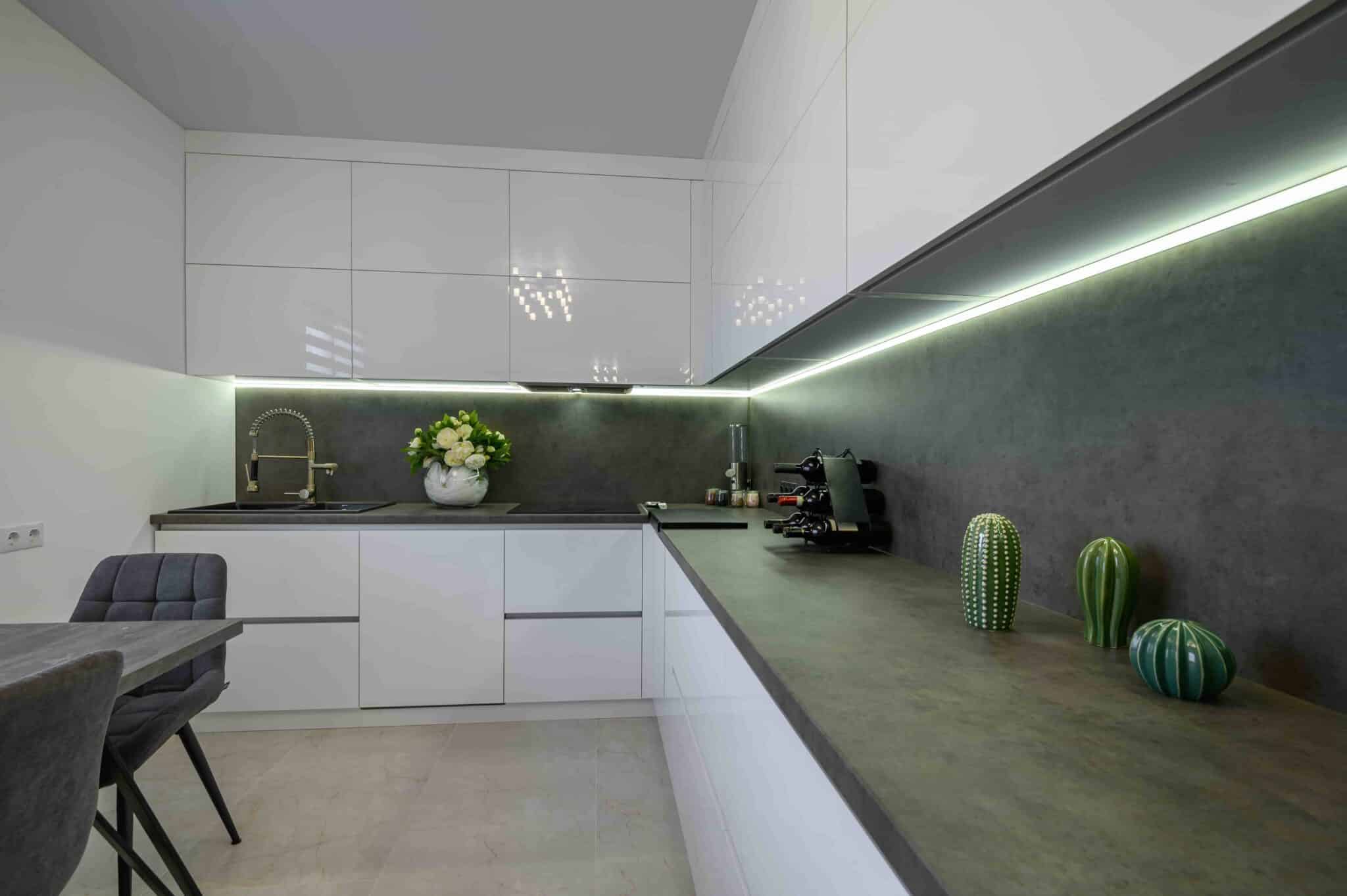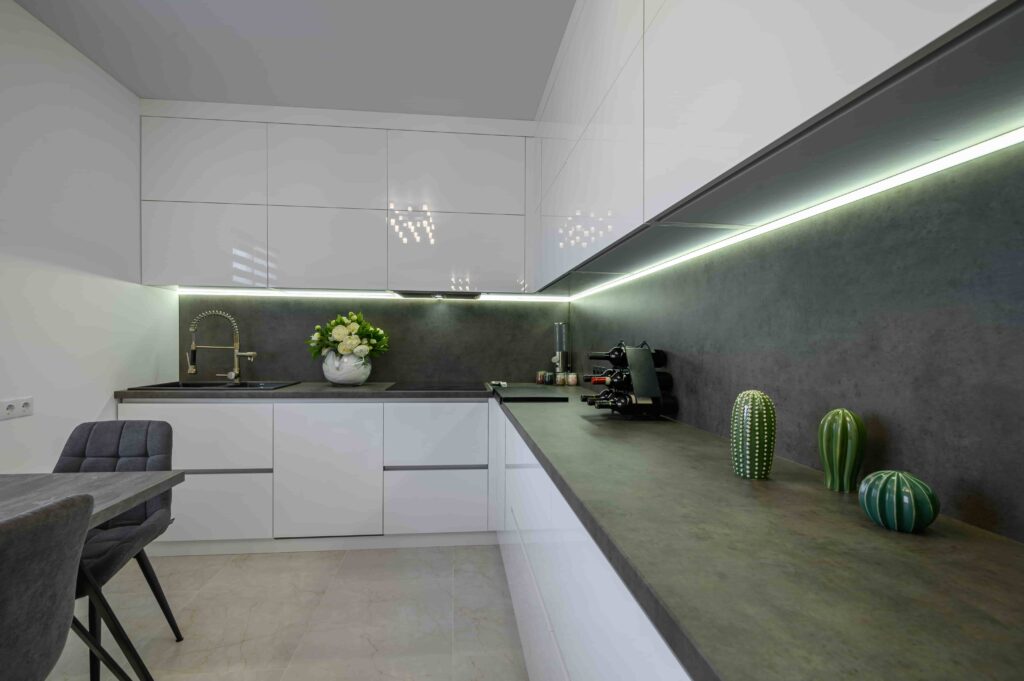 Cabinetry and storage: Existing cabinets are replaced with new, semi-custom cabinets, offering more design options and better quality. Semi-custom cabinets can cost $250 to $1,200 per linear foot. Learn the Do's And Don'ts Of Choosing Cabinets And Countertops.
Countertops and backsplash: You can opt for higher-end countertop materials like granite, marble, quartz, and more. These can range from $60 to $ 250 per square foot.
Appliances: Your budget should accommodate energy-efficient, mid-range appliances from reputable brands, including features like stainless steel finishes, convection ovens, and advanced refrigeration options.
Flooring: More durable flooring options like granite, natural wood, ceramic tile, and engineered wood will be installed to create a sophisticated appearance. These can cost around $8 to $30 per square foot.
Lighting: Additional task lighting, pendant lights, or decorative fixtures are added for improved ambiance and functionality.
Plumbing and electrical: Plumbing and electrical work in the kitchen will also be improved to accommodate the new layout of your kitchen and the introduction of certain kitchen appliances.
The cost estimation for remodeling a mid-range 10×10 kitchen will range from $25,000 to $75,000. Note that the cost of kitchen features is not stable and can increase with time.
3. Luxurious kitchen remodel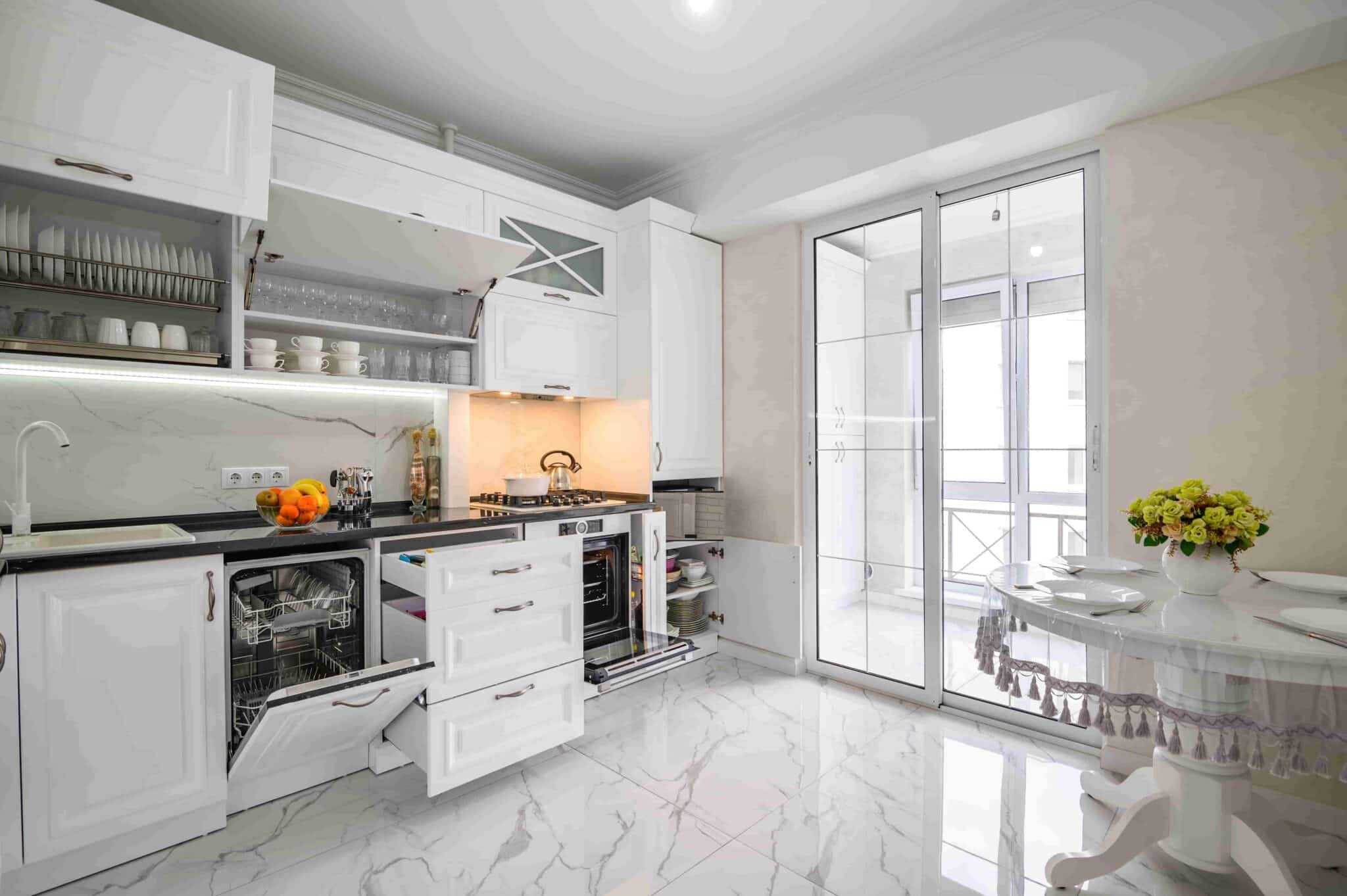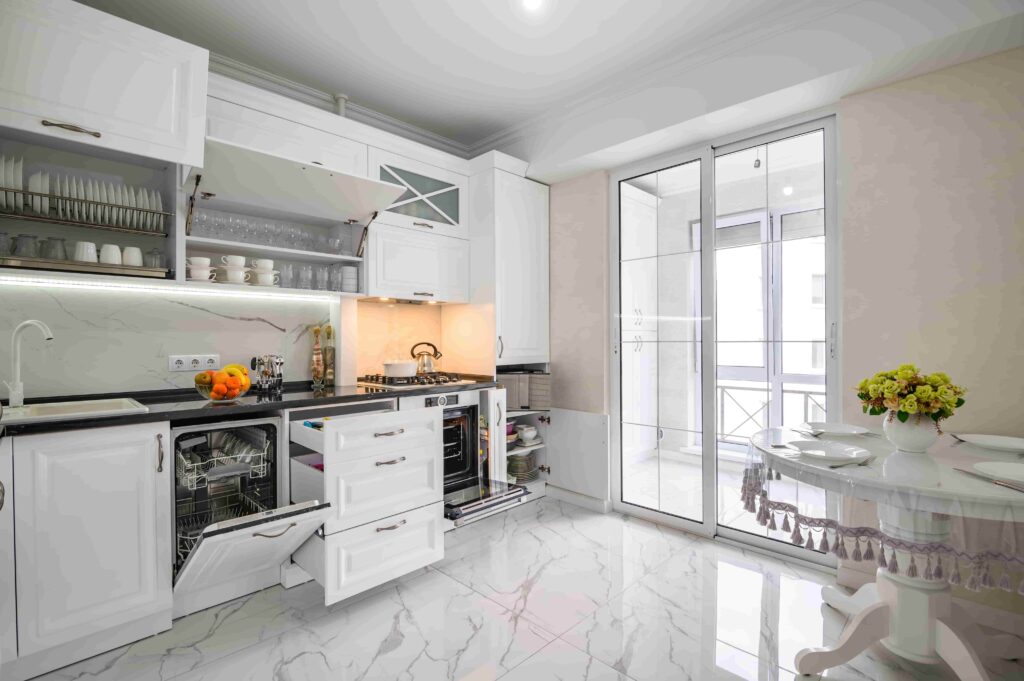 Cabinetry and storage: For a luxurious 10×10 kitchen, new kitchen cabinets must be introduced. Not just new but custom-made to fit your space. Custom cabinets are the most expensive, ranging from $500 to $3,599 per linear foot installed.
Luxury countertops and backsplash: High-end materials like marble, quartzite, or exotic granite are used for countertops, often with intricate edge details. See the 12 Different Types of Kitchen Countertops And How To Choose The Best?
Professional-Grade Appliances: Your budget should be big enough to accommodate top-of-the-line, professional-grade appliances from renowned brands, including commercial-style ranges, built-in refrigerators, and wine coolers.
Premium flooring: You can opt for gorgeous and durable materials like natural stone, natural wood, engineered wood, porcelain, and more. Although these are the same as the mid-range ones, the choice of finishing can make them cost more.
Elegant lighting: Custom lighting designs with a combination of task lighting, ambient lighting, recessed lighting, and accent lighting, including features like LED strip lights, chandeliers, or pendant lights.
Plumbing and electrical: New plumbing and electrical works must be implemented for a luxurious kitchen. New faucets can cost you around $150 to 350, while a new sink can cost you anywhere around $200 to $400.
Remodeling a luxurious 10×10 kitchen can cost $50,000 to around $120,000. Note that the cost per square foot of features like flooring and countertops varies significantly depending on the factors already mentioned in the article.
Cost-Saving Tips and Strategies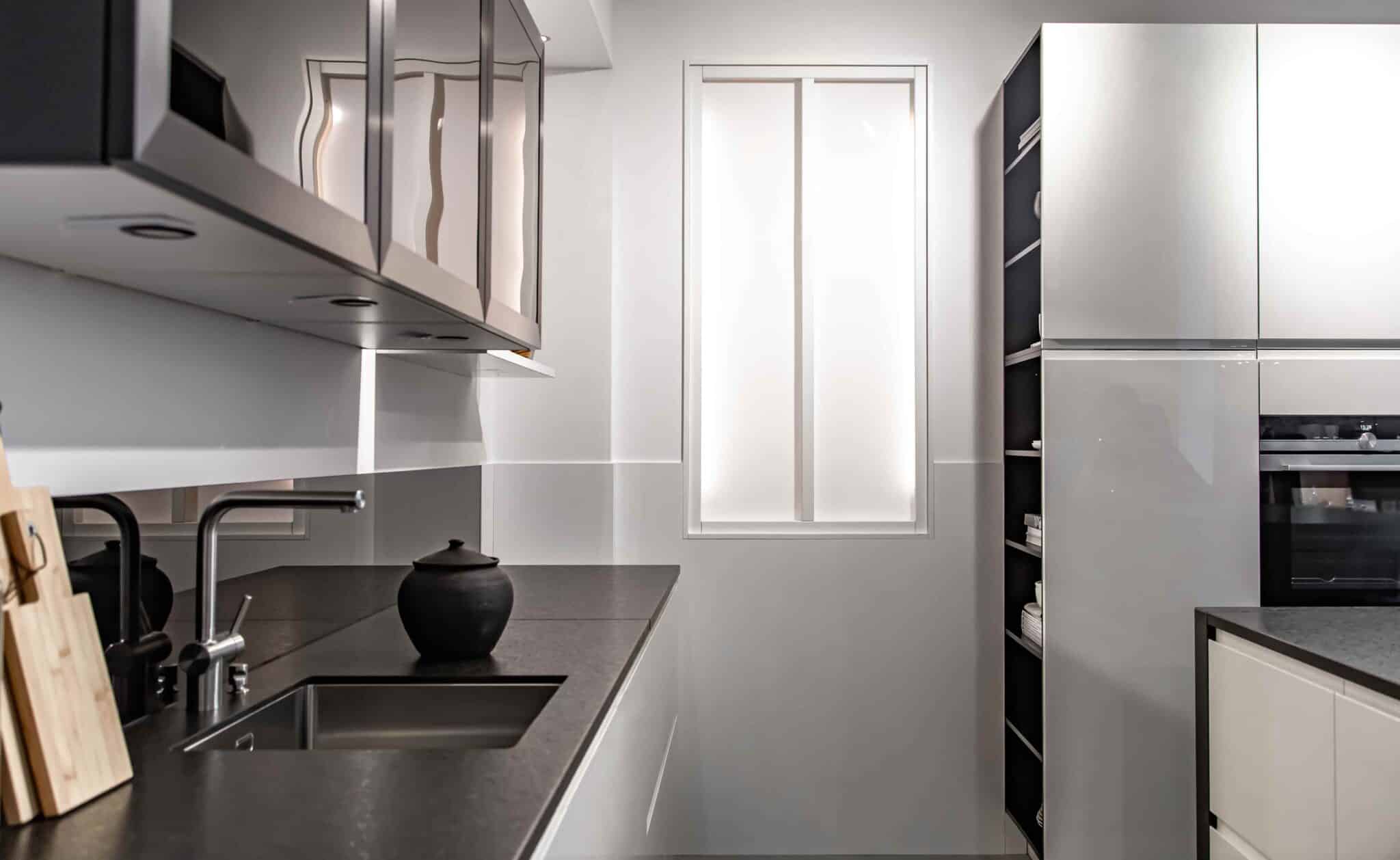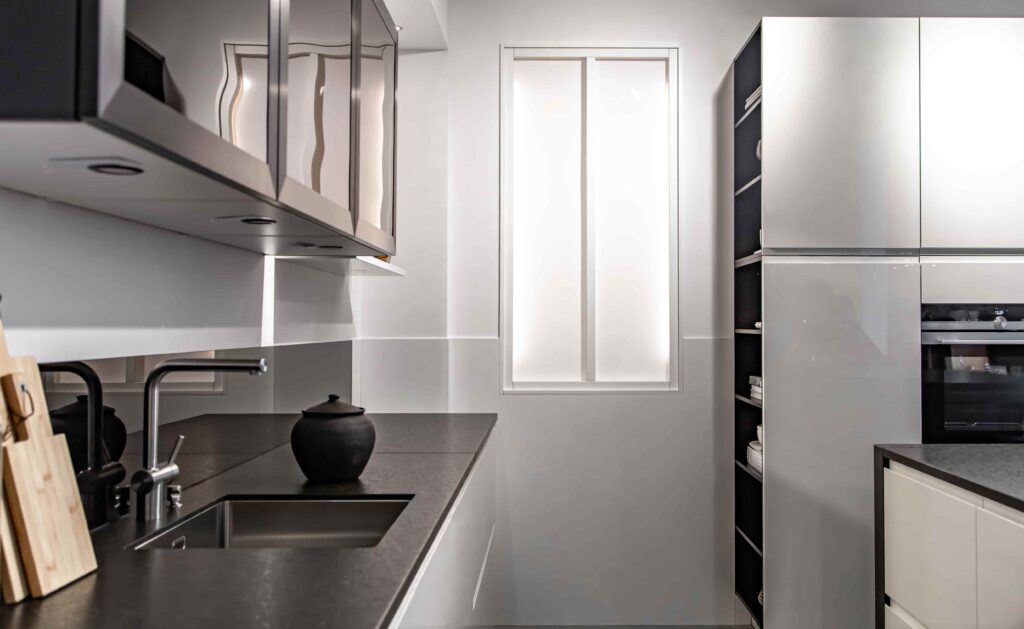 You can significantly reduce the cost of a 10×10 kitchen remodel by implementing the following strategies.
1. Consider refinishing or refacing existing cabinets and countertops
One of the most significant factors influencing the cost of renovating a 10×10 kitchen is the cost of cabinets and countertops. Kitchen cabinets alone can take up more than 30 percent of the total 10×10 cost. By refacing cabinets, you'd save that money and invest it in other features like flooring and appliances.
2. Look for sales, discounts, and promotions on materials and appliances
There is always a cheaper option when it comes to materials and appliances. However, note that the cheaper the products, the less dependable they are. You should consider good second-hand appliances and search for discounted products from trusted brands.
3. DIY certain tasks that don't require professional expertise.
Since you're redoing a small kitchen, you can undertake some tasks like installing the cabinets, lighting, and appliances without the help of a professional. If you have some experience doing this, it's a huge bonus. If you don't, you can always find helpful resources online.
Check out these 12 Top Expert Tips for a Small Kitchen Remodel to help you.
4. Compare quotes from multiple contractors to get the best price
You can significantly reduce the overall project labor cost by speaking with various contractors and comparing their rates. You want to work with a contractor that charges a reasonably affordable fee but has the experience and expertise to show.
Important note: Choosing low-quality materials, products, and finishes when remodeling your kitchen may seem like a smart deal initially; however, most of those cheap materials will leave you frustrated and financially drained in the long run. Ensure to combine affordability with quality and value reasonably.
Conclusion
Remember, the size of the kitchen and the materials you choose are the two most important factors to consider, which is why this article is focused on only the cost of a 10×10 kitchen. By following the tips and estimates above, you can have a clear understanding of what your budget should be when planning a kitchen remodel.
Lastly, whether you're planning a major remodel or just want a few changes to your kitchen, it is crucial to contact a professional for the job. Handling the job alone can lead to more costly mistakes than you can plan for. Speak with an expert today!